The Bluetti AC50S and Jackery Explorer 500 are both aimed at frequent travelers. They offer similar amounts of power, are backed with generous warranties, and don't cost so much as to blow a hole in your pocket. Yet, when they are pitted against each other, a clear winner does emerge.
In summary, the Bluetti AC50S might be a better choice if you want more charging options. This portable power station has 4x USB-C ports, 1x USB A port, 2x AC ports, and 1x wireless charging port. By contrast, the Explorer 500 lacks a USB-C or wireless charging port, though it has 3x USB-A and 1x AC ports.
Let's take a closer look at both these portable power stations.
*The Wild Guides is reader-supported. When you buy through links on my site, I may earn an affiliate commission at no extra cost to you. Learn more*
Bluetti AC50S Vs. Jackery Explorer 500 – Comparison
Here's how both these portable power stations compare with each other
Bluetti AC50S
Specs
---
Capacity: 500Wh
Weight: 13.6 lbs
Dimensions: 16.5 x 11.0 x 15.2 in

Recharge times:

AC Adapter – 4.5h, Solar panels – 4-5h.
Price: $399.99
Reviews
---
Bluetti: 4.9/5⭐ out of 22 reviews
Amazon: 4.6/5⭐ out of 229 reviews
Jackery Explorer 500
Specs
---
Capacity: 518Wh
Weight: 13.3 lbs
Dimensions: 11.8 x 7.6 x 9.2 in

Recharge times:

AC Adapter – 7.5h, Solar panels – 9.5h.
Price: $529.99
Reviews
---
Jackery: 4.8/5⭐ out of 121 reviews
Amazon: 4.8/5⭐ out of 6503 reviews
Design and Weight
Winner: Bluetti AC50S (color display; SOS light)
The Jackery Explorer 500 weighs 13.32lbs with the battery pack. It has a stylish front-facing control panel. A black and white LCD displays indicators such as output wattage, input wattage, and remaining battery life, and a slew of input and output ports complete the control panel.
The Bluetti AC50S weighs almost the same as the Explorer 500 (13.6lbs), which is unsurprising given that both offer equal battery capacities. Power indicators, SOS light, color display, and DC ports are on the first row of its control panel, with USB and AC ports on the second row.
There are three major differences between these units' designs:
Carrying handle. The Explorer 500's carrying handle is part of its body (you cannot open/close it). In contrast, the Bluetti AC50's dual-carrying handle can be opened and laid flat at will.
Display. While the Explorer 500 comes with a black and white display, a color display is what you get with the Bluetti AC50. This makes the latter a slightly more convenient option to use at night.
SOS light. The absence of an SOS light means the Explorer 500 might not be as handy in emergency situations as the Bluetti AC50 (which has a built-in emergency/SOS light right next to the display).
Compatible Solar Charger
Jackery offers three models in its SolarSaga Series. These include SolarSaga 60W, 100W, and 200W. It recommends using the 100W for juicing up the Explorer 500. Four SolarSaga 100W panels will charge the Explorer 150 in 4 hours, whereas two pieces of this solar panel will need 9.5 hours.
Maxoak, the manufacturer of Bluetti AC50S, also offers multiple solar panels. Under ideal conditions, the SP120 solar panel can take the Bluetti AC50S from zero to a hundred percent charging in less than five hours. However, under normal conditions, the panel would take 6 hours.
Battery
Winner: Jackery Explorer 500 (slightly more powerful battery)
The Explorer 500 packs a 518Wh Lithium-ion battery. The Li-ion battery can retain up to 80% of its capacity for the first recharging cycles. On a single charge, it can juice up a MacBook Pro 4.5 times, a 10W camera more than 24 times, and an iPhone 8 up to 53 times.
The Bluetti AC50S has a 500Wh battery that it claims can last up to 1,000 lifecycles. However, unlike Jackery, it fails to give a number as to how much of the original battery capacity would remain intact for the 1,000th charging cycle, as batteries are known to lose power over time.
Another thing I didn't like about the AC50S is that it fails to give an exact number of how much battery life is still remaining. Sure, its LCD display shows a general battery indicator. But it leaves you guessing whether you've got 25% or 5% battery left.
Surge Capacity
Winner: Jackery Explorer 500 (higher surge capacity)
Surge capacity refers to the maximum power a power station can output for a short time.
A power station's surge capacity needs your full attention if you're planning to run power-hungry devices on your model during your camping trips. For instance, if you ought to run portable fridges, CPAP machines, or refrigerators on either of these models, you'd need to focus on surge capacity.
The Explorer 500 boasts a 1,000W surge capacity, a massive number considering it's twice its running battery capacity. However, the AC50S' surge capacity is only 450WH, less than half of what you'd get by opting for the Explorer 500.
Number of Output Ports
Winner: Bluetti AC50S (has USB-C and wireless charging ports)
Comparing the Bluetti AC50S vs Jackery Explorer 500, this is where the AC50S really shines.
The Explorer 500 packs three USB-A ports, one AC port, and one 12V car charger port. That means you won't get a USB-C port with this model, an inexplicable decision by Jackery, as almost every device these days charges off of a USB-C port.
Not only does it come with 4x USB-C ports, but the Bluetti AC50S also has a wireless charging port. It also packs 1x USB-A port, 2x AC ports, and a 12V car charger port. All in all, if you want more charging options, and have to decide between the Bluetti AC50S vs. Explorer 500, there will only be one winner.
Expansion
You cannot daisy chain the Explorer 500 with another Jackery model or an extra battery. This leaves you with no option to expand the built-in battery capacity. Similarly, you cannot daisy chain Bluetti units together.
Warranty
Both these units are warrantied for 24 months.
Jackery also offers a 30-day moneyback guarantee and a free replacement warranty on all models. Similar is the case with Bluetti, whose power stations are also backed with a one-month replacement warranty. However, unlike Jackery, you have to pay the return shipping fee.
Price
On the official Jackery website, the Explorer 500 is available for $529.99. The Bluetti AC50S, meanwhile, will set you back $379.99.
Bluetti AC50S
---
Jackery Explorer 500
---
Bluetti AC50S Vs. Jackery Explorer 500 – Final Verdict
In conclusion, here's how the Jackery Explorer 500 and Bluetti AC50S stack up against each other:
Weight and build: Tie.
Number of Ports: Bluetti AC50S wins.
Battery and Surge Capacity: Explorer 500 has a higher surge capacity.
Warranty: Tie.
Price: Bluetti AC50S is more budget-friendly.
---
Portable power station guides
Use this table to find out all the reviews I made about the best portable power stations in the industry.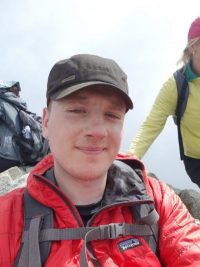 Mins Lukas Savela is a travel writer whose main focus is adventure travel. His passion for wildlife and nature has carried him to many countries in the world. He loves hiking the best trails on earth and sharing his experiences through writing. He hopes his experiences will help more people to start their own adventures and appreciate the world surrounding them a little bit more.
Mins Lukas Savela (also known as Lukas Saville) has written numerous articles that have been published on websites like Wandrly magazine, Go Nomad, Osprey.com, RAD Season, Wilderness Society, The Los Angeles Beat, California.com, Nature Conservancy, and many others.