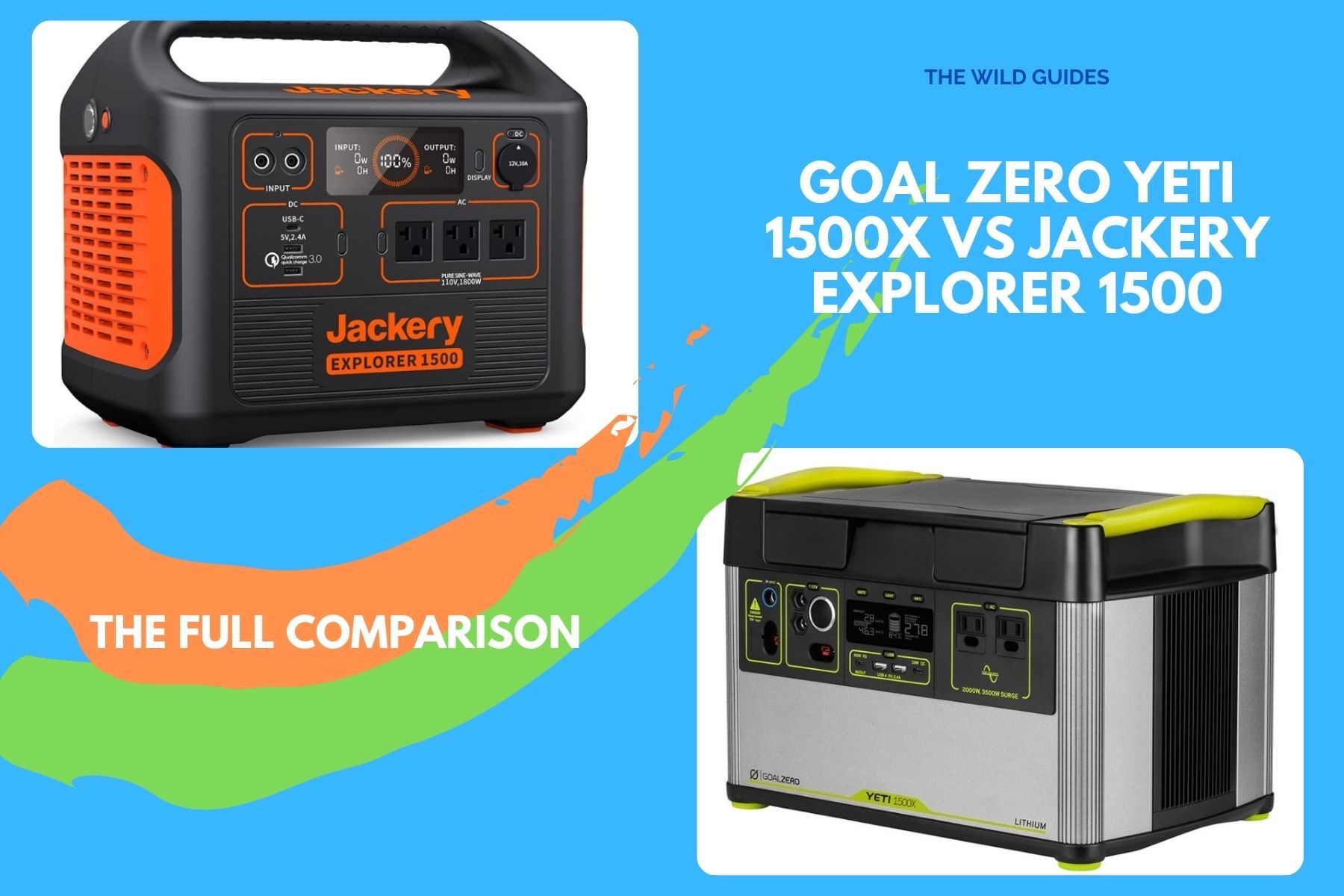 Goal Zero and Jackery are two popular brands in the power station category. I have used power generators of both during my camping trips and they have rarely disappointed me. High power output, sturdy construction and massive battery timing – that's what I usually get from their power stations.
In this article, I'm going to compare two of these brands' flagship products – Goal Zero Yeti 1500x and Jackery Explorer 1500. Both these portable power stations have hit the market over the past 12 months, with Yeti 1500x preceding the arrival of Explorer 1500 by a whole year.
Their staggered arrival dates mean I had already tested Yeti 1500x for a few months before Jackery unveiled Explorer 1500 at its March 2021 event. This means by the time I ended up trying Explorer 1500, its competitor had already set the bar for me.
*Disclosure: I only recommend products that I would use myself. This post may contain affiliate links that may earn me a small commission at no additional cost to you. Read the full advertising policy here.*
Goal Zero Yeti 1500X Vs Jackery Explorer 1500 – Quick Summary
There's no clear winner between Goal Zero Yeti 1500X and Jackery Explorer 1500. Both these solar power generators have fared better than the other on some counts. Take, for instance, the facts that the Yeti 1500X has a more powerful inverter, higher surge capacity and offers one extra USB-C port to let you charge more devices at the same time.
The Jackery Explorer 1500, meanwhile, has stood its ground by keeping its price low. It weighs less, is much easier to carry, has a more user-friendly display and has a (slightly) more powerful battery than Yeti. So it's your requirements and not these portable power stations specifications that would ultimately decide whether the Goal Zero Yeti 1500X or the Jackery Explorer 1500 is worth your money.
Goal Zero Yeti 1500X vs Jackery Explorer 1500 – Overview
Here's a quick overview of what both these solar power stations are all about:
Goal Zero Yeti 1500X
The Goal Zero Yeti 1500X comes with a 2,000W AC inverter that can power work sites, base camps, off-grid events, and home essentials. It is also equipped with a 1,516Wh Lithium-ion battery that can maintain 100% charging capacity for up to 500 recharging cycles. That's not all.
You can recharge this portable power station with compatible solar power panels, a wall outlet (AC) or a 12V carport. This power generator also gives you multiple options to get the power out of it, including a regular USB port, USB-C ports, 12 V AC port, and 12V DC port.
Yet another notable feature of this model is that it can be controlled via the Yeti App 3.0. The app is compatible with both Android and iOS devices. It displays various pieces of helpful information, such as real-time power consumption, power in/out readings, historical power tracking, and more.
Goal Zero has made another notable improvement over its predecessor which can churn out no more than 3,000 watts during surge. This was enough for small devices, but wasn't enough to run power tools. To do just that, the Yeti 1500X offers a surge capacity of 4,000 watts.
Jackery Explorer 1500
The Jackery Explorer 1500 portable power station features a 1800W AC inverter that can juice up power tools, small household devices and even larger ones such as air conditioners and ovens. This portable power station has a 1,532Wh Lithium-ion battery that claims to maintain its 100% capacity for the first 500 cycles.
Its battery's recharge times vary based on the power source. Hooking it to 4x SolarSaga 100W Solar Panels, for instance, would take it from zero to a hundred percent in up to 4 hours. However, when drawing power from a 12V car adapter, the battery would take as many as 13 hours to get fully charged.
Also, this model has seven ports that help it power up many devices simultaneously. Air vents on both sides help keep its internal temperature manageable. And while it doesn't have a smartphone app, its high-contrast LCD lets you know everything you may need to know about its working state.
Jackery claims that this power station can keep a blender going for 19 hours on a single charge. It further states that its 3,600W peak power and a sustained draw of 1800W translates into 21 hours of running a mini cooler, or just over an hour powering a 100W microwave oven.
Jackery Explorer 1500 Vs Goal Zero Yeti 1500X – Comparison
Here's how both these units compare with each other:
Design and Weight
Winner: Explorer 1500 (weighs less; easier to carry; the display is more colorful)
The Goal Zero Yeti 1500X weighs almost 50lbs with the battery pack. Three buttons (Units, Light, Info) on the center of its user-facing side let you navigate through various settings of its LCD, which shows various information such as battery percentage, hours to empty, and input and output voltage.
Four ports at the bottom (2x USB A, 1x USB C, 1x USB QC) and three on the left-hand side give you 7 options of drawing power from this unit. Plastic handles on both ends allowed me to carry it with both hands and four rubber feet at the bottom helped keep it steady on my (uneven) camping site.
The Explorer 1500, meanwhile, weighs 35lbs and has the same design as other units in the series. Four rubber feet are holding up a black and orange enclosure. One plastic handle is included to help you carry the generator around and air vents on both sides keep a lid on the unit's inner temperature.
The heart of the Explorer 1500, however, is its high-contrast LCD. It automatically turns on once it starts supplying power and stays on for 10 seconds. You can then turn it on by pressing the Display button. It shows information such as inverter voltage, remaining battery, output and charging power, and more.
Compatible Solar Chargers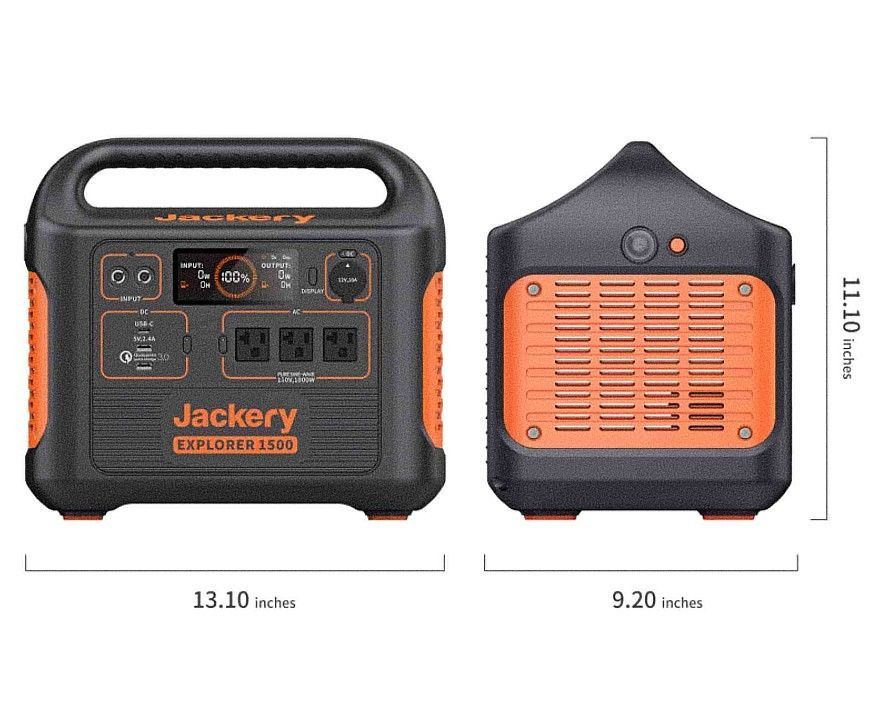 Winner: It's a tie (both units come with equally reliable solar chargers)
Goal Zero, as you might know, has its own collection of solar panels. Known as the Boulder solar panels, they come in multiple variants, including regular and briefcase flat panels. The good news is that all of them are compatible with the Yeti 1500X.
Due to its high storage capacity and because I had to carry it on my trips, I bought the 200W Boulder panel for my 1500x. However, if you are going to install the panels somewhere, like a home roof, boat deck or RV deck, I suggest that you go for the Boulder 200 single panel.
Jackery, meanwhile, offers three models in its SolarSaga series: 60W, 100W, and 200W. It recommends that you use the SolarSaga 100W for the Explorer 150 series. Two pieces of this solar panel will charge the 150 in 9.5 hours, whereas four SolarSaga 100W panels will juice up the 150 in less than 4 hours.
The four-fold solar charger accompanying the panels has a neat conversion rate of 23%. Just like the Goal Zero Yeti 1500X solar charger, it too has a built-in kickstand. This allowed me to place the solar charger away from the trees – where my camp was – to increase its exposure to sunlight.
Battery
Winner: Jackery Explorer 1500 (bigger battery)
The Goal Zero Yeti 1500X comes with a 1,516Wh Lithium-ion battery. One that can withstand up to 500 recharging cycles without letting its capacity drop below 100%. Even after the 500 cycles are over, the battery would still have an excellent capacity of 80%.
Little wonder, then, that it can recharge your average smartphone up to 130 times in a single charge. You can also count on the Li-ion battery to run a full-size fridge for more than a day. I personally marveled at its capacity when it kept going throughout my week-long camping trip through the parks.
Turning our attention to the Jackery Explorer 1500 portable power station, its 1,534Wh Lithium-ion battery is slightly more powerful than that of the Yeti 1500x. It is capable of running a mini-cooler for up to 21 hours, a coffee machine for more than an hour, and an average-size microwave oven for 68 minutes.
This power station also protects its battery with a dedicated management system. One that provides the battery with over current protection, short current protection, over-discharge protection, overcharge protection and even thermal protection. What more can you ask for!
Surge Capacity
Winner: Goal Zero Yeti 1500x (bigger surge capacity)
Surge capacity is the max power an inverter can supply, usually for a short time – between a few seconds to up to 20 minutes. You must check out a power station's surge capacity if you're going to run power-intensive appliances on it, as such devices need a higher startup surge than they do while running.
Guess what, despite the fact that it comes with a slightly less powerful battery, the Zero Yeti 1500X fares better in this regard. That is mainly because it packs a 2000W inverter in its package, whereas the Explorer 1500 comes with a 1500W inverter.
This 500W difference between the two inverters' wattage is the reason why the Zero Yeti 1500X can provide a surge capacity of 4,000 watts, 400W more than that of the Explorer 1500 (3,600 watts). So those of you who intend to run power-intensive appliances might want to prefer the Yeti 1500X.
Otherwise, if you choose the Explorer 1500 for, say, running a 3500W motor that needs 3,900 watts at its startup, either your appliance will get damaged or the unit's safety systems (discussed below) will shut it down. In the worst-case scenario, something might go wrong with the Explorer 1500, too.
Charging Options and Time
Winner: Goal Zero Yeti 1500X (Same number of charging options (3) but takes 1 hour fewer to get fully charged)
The Goal Zero Yeti 1500X gives you three charging options. You can either use the Boulder 100 solar panel to charge it directly from the sunlight in 18-36 hours. Or you can plug it into the wall and wait for 14 hours while the included 120W power supply AC wall charger works its magic.
Not quick enough? Then you might want to invest in either the 600W power supply or the 230W Power Supply. Both of them will bring the charging time down to 3 hours and 7 hours, respectively. The third (and the final option) of juicing up this model is by plugging it into your car's 12V adapter.
Similar is the case with the Jackery Explorer 1500 solar generator, which also gives you three charging options. You can juice it up through the AC adapter, car charger cable or compatible solar panels. The solar panel route will provide you with the quickest charging time – almost 4 hours under straight full sunlight.
The charging time is only longer in the other two options. Hooking this power station to your AC wall outlet will require it up to 10 hours to go from zero to a hundred percent. And the less I say about its charging time when connected to your car's 12V adapter, the better.
What Can They Power?
Winner: It's a tie!
The Goal Zero Yeti 1500X can recharge a 12Wh smartphone up to 127 times. It can also juice up a 30Wh tablet fifty-one times, a laptop for 31 times and a POV camera for 300+ times. This model can also power up a DSLR camera up to 80 times and a 5Wh headlamp more than 300 times.
You can also count on this portable power station to keep the light on top of your head running straight for 330+ hours, your TV for 15 hours and an average microwave oven for 2 hours. It can also supply power to a mini-fridge and a portable fridge for 44 and 61 hours, respectively.
Turning our attention to the Jackery Explorer 1500, it can keep a mini cooler, pressure cooker, electric grill and microwave oven going for 21 hours, 75 minutes, 60 minutes and 68 minutes, respectively. All in all, you can get 8 to 10 hours of power from the Jackery 1500 by drawing an average of 140-190W.
What does that tell for its comparison with the Yeti 1500? Well, I'm pretty sure, based on my experience of using both these power stations, that each can power most devices you could carry on the road, including TVs, smartphones, tablets, laptops, and more. This means we have a tie!
Number of Output Ports
Winner: Goal Zero Yeti 1500X (offers one more USB-C port)
The Goal Zero Yeti 1500 offers seven different output ports. They enable you to power a vast array of devices, including laptops, smartphones, refrigerators, coffee makers, and blenders. I, being an outdoor enthusiast, even tried to power my electric drill with it. Guess what? I succeeded!
The ports include two USB-A ports, 2 USB-C ports (1x 18W and 1X USB-C PD), one 6mm 12V port, and two 120V AC ports. My favorite is the USB-C PD port because it means the inverter won't need a DC-to-AC converter to charge my laptop (or any other USB-C device). I was able to plug my laptop straight in.
You might be surprised to note that the Explorer 1500 offers the same number of output ports. But while the number is the same, the names are different. While the Zero Yeti comes with two USB-C ports, the Explorer 1500 only has one. Luckily, it's USB-C PD, meaning you can plug your MacBook straight in.
In place of the missing USB-C port, you get the Qualcomm 3.0 port, which will recharge your USB-A devices quickly. Also on offer are three 110V, 1800W AC ports and one non-Qualcomm USB-A port. My only wish is that it had more USB-C ports as my personal collection of USB-C devices is rising.
Expansion
Winner: Goal Zero Yeti 1500X
I can tell you from personal experience that, no matter how much battery capacity your power station offers, it's never enough. There are always more devices needing power, and therefore, I'm always on the lookout for a battery pack that allows expansion.
That is precisely what the Yeti 1500X allows – albeit with a caveat. You can expand this power station's battery but only while staying within Goal Zero's ecosystem. This means you must purchase its Expansion Kit, which relies on the age-old lead-acid batteries.
I was not happy to find this given that the prices of Li-ion batteries have nosedived in recent years. Still, it's far better than what you get from the Jackery Explorer 1500, which doesn't give you the option to daisy chain multiple devices together. This, to me, feels like an unnecessary limitation.
That's mainly because I already own Explorer 1000 and being unable to daisy chain it with the Explorer 1500 means I'm missing out on a lot of juice. Then again, most people who would be buying this would be using this power generator alone, so it might be a moot point for them.
Safety
Winner: It's a tie
The Zero Yeti 1500 is backed up with multiple layers of protection. I came upon this conclusion by deliberately using a 2000W refrigerator and a 1800W hairdryer. The reason I chose these items is that together, their combined wattage pushed past the Yeti's 3,600W surge capacity.
As soon as both the devices started running, they triggered the Yeti's overload protection. The unit was shut down within a few seconds. Additionally, its app notified me via my smartphone that the unit's output wattage was abnormally high and that it would discharge the Yeti quickly.
Aside from that, the Yeti also offers over and under-voltage protection, temperature protection and a battery management system that monitors battery and cell pack health. To me, these features are a must-have as I rarely remember checking the wattage of appliances before turning them on.
Fortunately, the Jackery Explorer 1500 offers the same features. While it doesn't have an app to send notifications when the unit is discharging quickly, its display notifies you of the same. Other systems, like thermal protection, overcharge protection, etc., are also present.
Warranty
Winner: Jackery Explorer 1500 (warranty of solar panels can be extended by a year by registering them with Jackery)
Both the Goal Zero Yeti 1500 and the Jackery Explorer 1500 are backed with 2-year warranties. Their warranties cover both the unit as well as the battery packs. Though there's one area where their warranties differ.
That is when you compare the Boulder 200 Solar Panel (needed to power Yeti 1500X) with the Jackery SolarSaga 100W. While both of them are warrantied for 2 years like the generators they're built to power, the SolarSaga100W offers an additional 1-year warranty if you register it with Jackery.
What's In The Box
Winner: Jackery Explorer 1500 (comes with 1 car charge cable and 2 solar panel adapters)
The Yeti 1500X comes with the portable power station itself, 120W AC power supply charger (wall charger) and the owner's manual. The absence of a car charger disappointed me as I was expecting it in the package given the price Yeti's charging for this power station (explained below).
Guess what, the Jackery Explorer's package didn't disappoint me. Apart from including the 1500 power station, an AC adapter and the owner's manual, it came with 1 car charge cable and 2 solar panel parallel adapters. Neither of these two items was in the Yeti's box.
Price
Winner: Jackery Explorer 1500 (costs $400 less)
At the time of writing this comparison, the Yeti 1500X is available for $1,999 on Amazon, $400 more than the Explorer 1500 which you can get for a neat price of $1,599. Even though the Explorer 1500, as stated above, comes with 2 extra items in its package.
For the fans of Yeti 1500X, its elevated price makes sense. They feel that since the Yeti 1500X has higher surge capacity, boosts a more powerful inverter and comes with an extra USB-C port, it has enough features to justify its asking price. I'm leaving it to you to decide whether their argument is solid.
Other Jackery Explorer and Goal Zero Yeti Model Comparisons
If you're looking for different Goal Zero Yeti Vs Jackery Explorer model comparisons, check out these reviews:
Find more camping gear reviews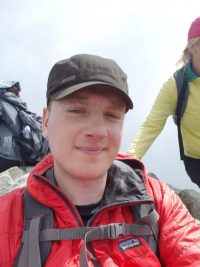 Mins Lukas Savela is a travel writer whose main focus is adventure travel. His passion for wildlife and nature has carried him to many countries in the world. He loves hiking the best trails on earth and sharing his experiences through writing. He hopes his experiences will help more people to start their own adventures and appreciate the world surrounding them a little bit more.