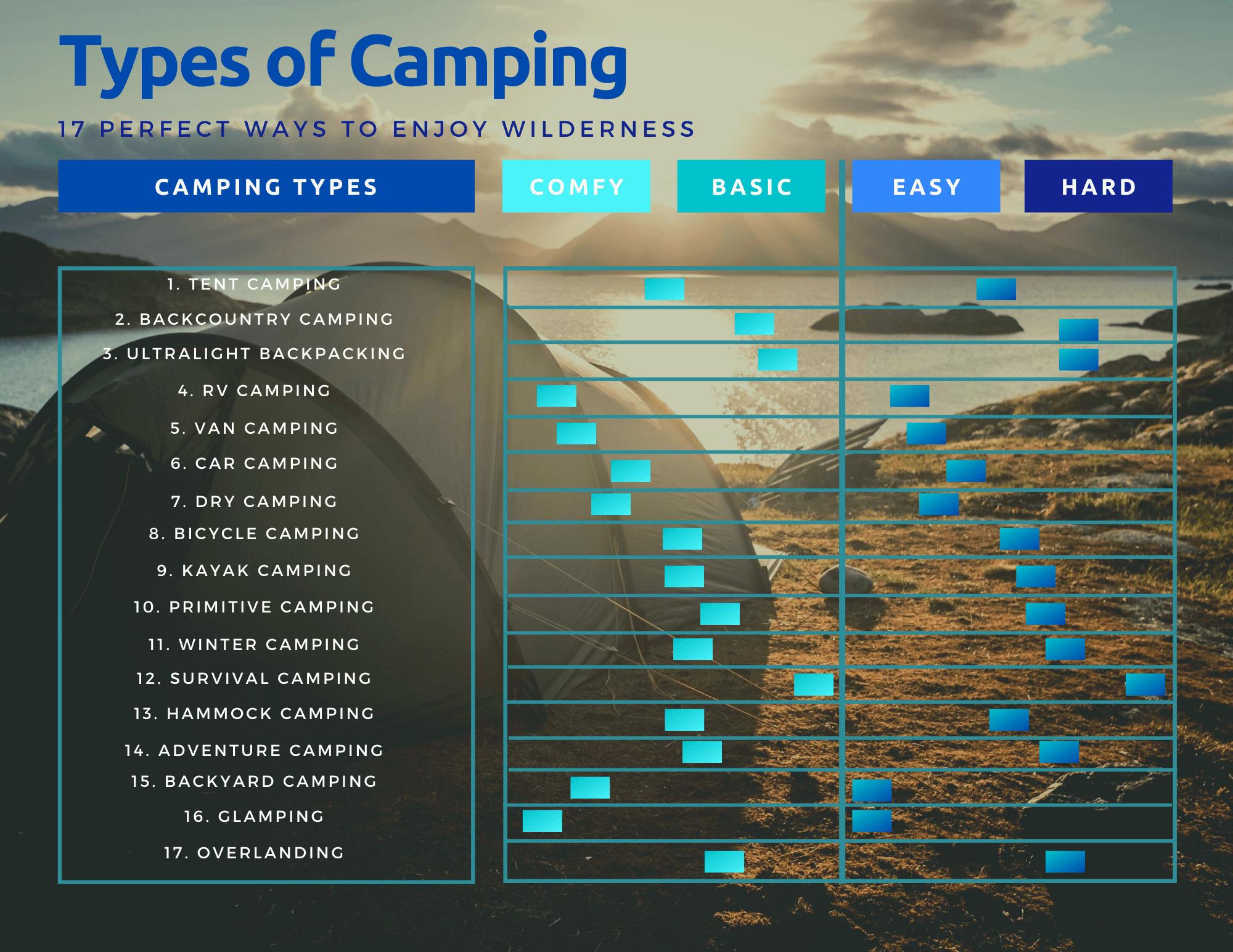 You may have stumbled upon countless articles about the types of camping and probably realized the count and classification varies a lot from blog to blog. And frankly, they aren't wrong. It's not about how many different kinds of camping, there are – it's about finding the one you would enjoy most.
Some people love to camp in or around their recreational vehicles, while others prefer the solitude and thrill of a backcountry campground. Some love to camp more comfortably while others challenge themselves to be in the outdoors on bare minimum.
That's why I decided to introduce you to a broader range of camping types that might be something you are looking for in your next wild getaway. So here are the 17 different types of camping you can try out on your next trip.
1. Tent Camping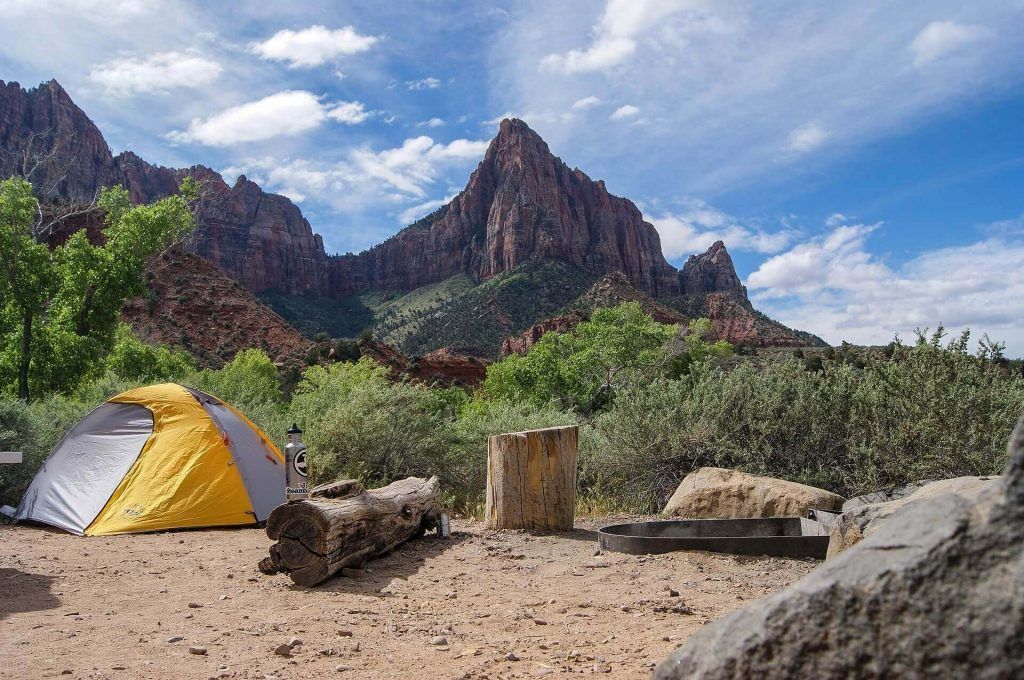 Tent camping might sound like a very broad camping type. But people usually use it when they mean front-country camping. Tent camping involves pitching a tent in a campground or a natural recreation area, using limited amenities you can find in the campgrounds, cooking on a fire ring or a gas stove.
Tent camping is quite a safe way of spending time in nature as usually, you will have other campers nearby. And although there will still be wildlife lurking nearby, animals tend to avoid places with lots of people, unless there's food lying around. So make sure you follow the campground rules of properly storing your food.
Tent camping is a great choice if you don't want to spend a lot of money on camping fees. You usually pay less for pitching a tent in a campground than for hooking up an RV. It's also a cheaper way to spend your nights in nature because you can find some great tents and sleeping mattresses for a really good price.
2. Backcountry Camping
Backcountry camping is also often called backpacking. This type of camping involves the person taking all his gear with him into the wilderness. Usually, you can only depend on what you bring with you, so this type of camping is not for beginners. Backpackers carry their own gear for days or sometimes even months. It depends on the trail length. So preparation and planning are key to successful backcountry camping.
Even though I would not state that backcountry camping is dangerous, but it can be. Unlike tent camping, usually, you are not surrounded by other people and are completely alone in the wilderness. This is a great chance to experience some solitude, but it also means that you have to know what you're doing. If you're backpacking in an area full of wildlife, chances are you might encounter it. So you should be prepared to handle yourself in such a situation. Or even better, know how to avoid such encounters altogether.
Backcountry camping is perfect for those who want to challenge long hiking trails in remote areas. This is often not possible without spending some nights in the wild. It's also a great choice for those who love tent camping and want to experience something a bit wilder. Starting backpacking can be more expensive than tent camping due to the gear you need to bring with you. If you're going to spend more than one night in the wild, you will probably want some reliable gear. This usually means higher prices.
3. Ultralight Backpacking
Ultralight backpacking isn't just about camping, but it's a big part of it. Ultralight camping is similar to backcountry camping, but the idea is to reduce the weight of your gear as much as possible. It's a tough challenge. You have to think about what items you can leave behind without compromising your safety.
Besides planning what to pack, ultralight backpackers also try to find lighter gear versions for the items they're taking. Sometimes it means reducing quality, other times – increasing the spending. As with anything else, if you want quality gear, it will cost more. The interesting part about this type of camping is that each year companies create new gear from new materials. This often helps to cut down on another couple of ounces in weight. And the longer your trail is going to be, the more each ounce matters.
Ultralight backpacking is usually practiced by expert backpackers. They know what they can and cannot survive without in the wild. This type of camping is especially practiced within the ranks of the long-distance hikers. With this type of camping, they tackle trails like the Pacific Crest and the Appalachian Trail in the USA or the Great Divide Trail in Canada.
4-5. RV or Van Camping
4. RV Camping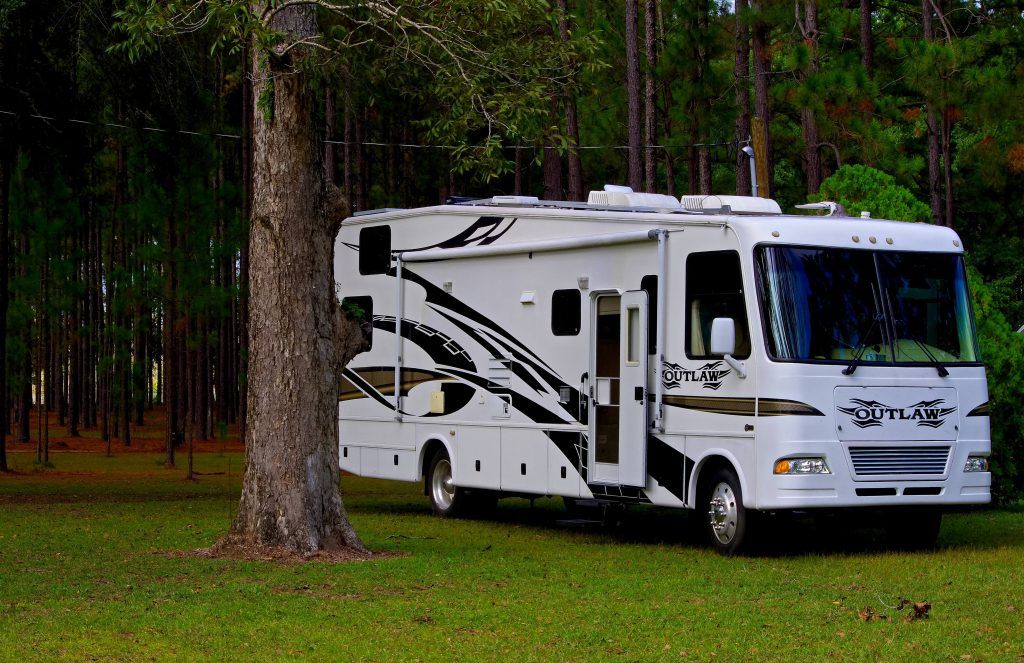 RV camping is one of the most popular camping types in North America. Its popularity is also growing in Europe and other parts of the world. In all fairness, this might not be the wildest way to camp. But with the amenities that come with it, who would complain?
RV camping usually includes hooking up your recreational vehicle to a source of electricity and water. The amenities you have depend on what type of RV you own. The budget ones might only have a simple bed, a kitchenette, a shower, and a few storage lockers. While the luxurious ones can transform into a house on wheels. Some offer separate rooms, washers, dryers, high-tech entertainment systems and other things you'd normally not even think of taking camping.
RV camping is perfect if you want to have a comfortable nature getaway. But this allows you to keep the flexibility of changing the location, which is more problematic if you use cabins or lodges. It's not the cheapest way of camping as usually, the RV campsites cost more and you need to buy a whole RV to do it. But you can often get a used one cheaper. This choice might, however, need some renovation work done before you can use it.
You can also see this guide on RV winter camping to find out how you can prepare your vehicle for the cold.
5. Van Camping
Van camping is similar to RV camping. You can hook up some of the vans to electricity and water sources and use the amenities you have in the vehicle. But campervans don't usually come packed with as many different amenities as the RVs do. Instead, they provide more flexibility on the roads as vans are easier to drive in remote or difficult areas.
Vans usually come with a sleeping space, storage room and a few simple functionalities inside. But they often have all the needed equipment in the rear of the vehicle. Today's vans are usually equipped with water tanks, gas cookers, cargo carriers and some other things that you might need on your trip.
Van camping is a great choice if you want to have everything you need with you at all times. It's also not as expensive as using an RV. Mainly because they do not cost as much to buy and maintain. Another reason why it's cheaper to use a campervan is that you can often use tent pitches and avoid paying a higher price for an RV camping slot.
6. Car Camping
To some, car camping might associate with sleeping inside of your car. That's not necessarily the case. Car camping usually implies that all the gear will be carried in the car, not in your backpack. But you are usually still pitching a tent to sleep in.
Saying that – there's an increased number of cars on the roads that are customized for actually sleeping inside of the car. Usually, people take out the backseats of a wagon-type car and fit a mattress, storage rooms, and some other necessities. Thus, making it possible to spend the night without leaving your vehicle.
Car camping means you can take as many things on your camping trip as you can fit in the vehicle. You do not have to skip on any gear, as you won't need to physically carry it.
7. Dry Camping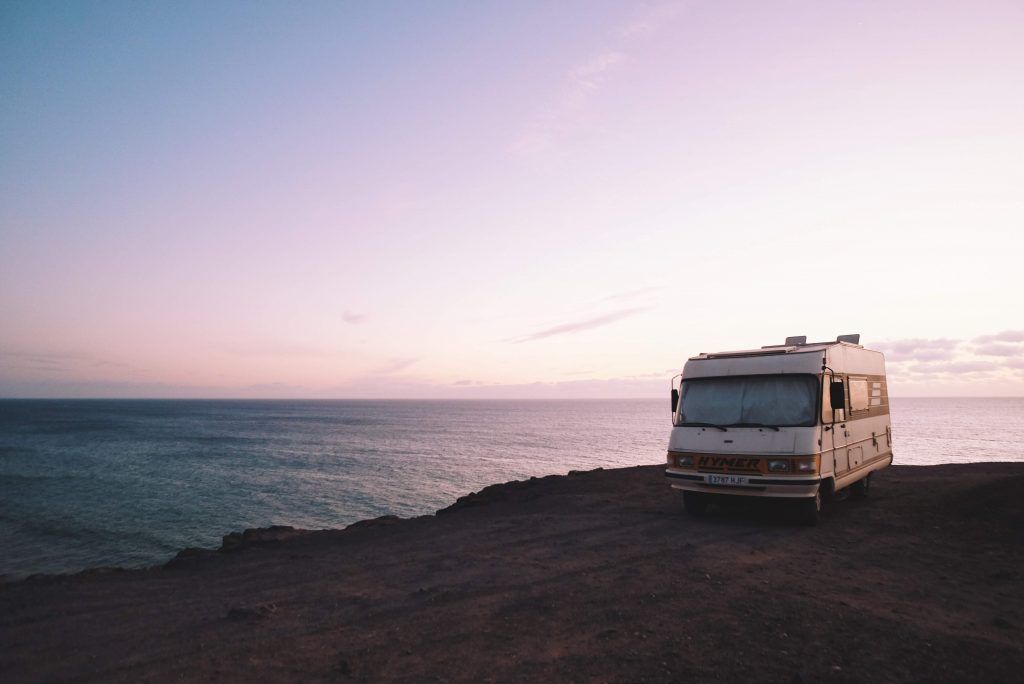 Dry camping is similar to RV or van camping, but it's self-contained. This means you don't have any water, electricity or sewer hook-ups. So you can still use all the amenities and gear you have in your vehicle, but you have to make sure you organize all the necessities.
You would need to have water storage and make sure you plan on locations where you can refill. You also need to either use outside toilet facilities or organize trips to sewer dump stations. And if you plan on using electrical gadgets, you should consider power-banks or a portable power station.
Dry camping is not as comfortable as hooked-up van or RV camping, but sometimes there are no other options. Often, dry camping is a must if you want to explore the more remote areas of wilderness. Or if you need to camp in a parking lot or a truck stop, on your way to your final destination.
8. Bicycle Camping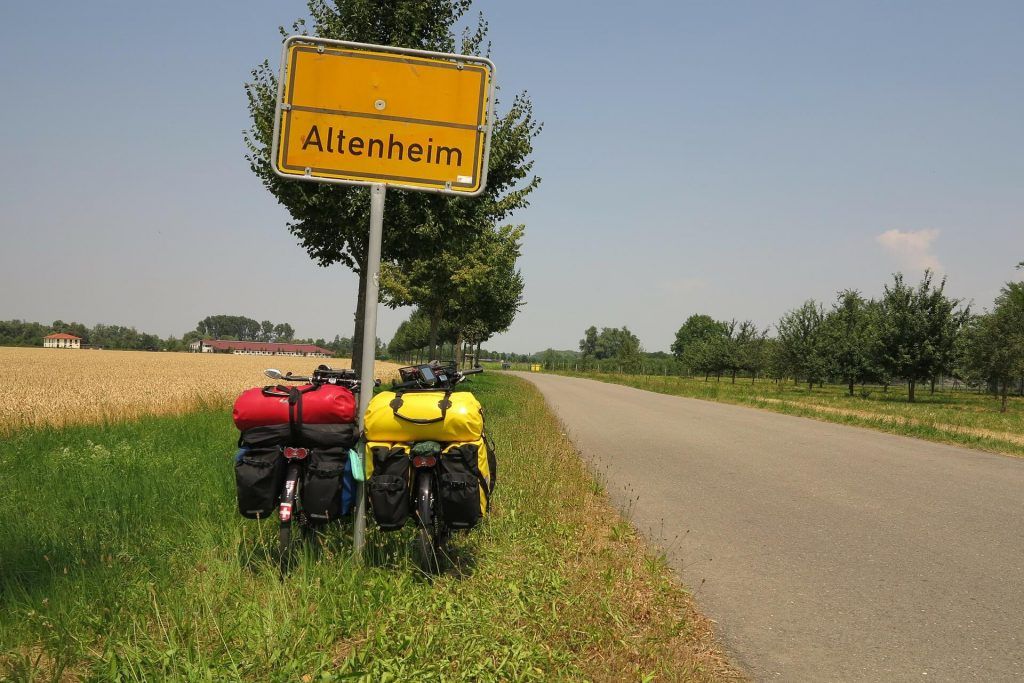 Bicycle camping is a great recreational activity. It allows you to carry all of your camping gear on your bike. Which means you can carry more than if you'd go backpacking. It is also a great way if you want to cover more distance in a short period. That often gives you the chance to see more and enjoy the changing landscapes at a higher pace.
Bike camping is growing in popularity. You can often spot cyclists on roads with their panniers attached to their wheels. With global warming in mind, this is a great way to reduce your carbon footprint on your travels.
Bike camping is a little bit more expensive than tent camping. You need a sturdy reliable bike, durable waterproof panniers, and some maintenance gear. This would help out if you get a flat tire or lose your bike chain. It's a perfect recreational activity that will allow you to travel long distances and keep you healthy and fit.
9. Kayak or Canoe Camping
Kayak or canoe camping is one of the best ways to immerse yourself in the wild. You will never be able to be as deep in the national parks and recreational areas as you are in its rivers. Kayak camping allows you to explore the most remote areas of the wilderness. Enjoy the views as you paddle through tight turns, dense bushes and have to carry your kayak over the natural obstacles.
This type of camping is not for beginners. You have to plan your trip and organize the gear you're taking. Canoe camping usually means using ultralight gear. You must also ration your meals, and make sure you have plenty of waterproof storage. Plan for getting wet; oftentimes on the harder river trails, it can get pretty intense, and you might fall into the water.
Kayak camping is perfect for those who love nature and want to travel long distances by breaking it up into sections. In-between the sections, you can camp on the shores or in designated campsites and enjoy the great outdoors. And when you're ready for the next stage, you can jump back into your kayak and continue the journey.
10. Primitive Camping
Primitive camping is an opportunity to stay in remote areas and enjoy the feeling of solitude and complete independence. Spending time this way in nature means you can only rely on yourself. There are no toilets, fire rings, running water or storage. Organizing your gear and planning your food is imperative.
Usually, primitive camping is associated with backpacking. Backpackers have to carry all their gear and food and pitch a tent in the remote parts of their trails. You don't have any amenities you would find in s front-country campground. With that being said, another way you could enjoy it is by organizing a trip to campsites that have designated primitive camping areas.
You might prefer a campground with all the facilities. But primitive camping is a great way to spend some quality time with your family. It allows you to teach your kids a few tricks so they could rely on themselves more. It also creates an opportunity to enjoy the wilderness without having noisy neighbors. It's a great feeling to enjoy that getaway you wanted without noisy neighbors.
11. Winter Camping
Frozen waterfalls, white treetops, and snow-covered peaks – wilderness is beautiful in the winter. Many people prefer to leave nature getaways at least until the snow has melted. But with proper equipment, winter camping can be a wonderful experience.
Winter camping is all about having the right winter camping gear so you would stay warm during the night. You need a sturdy tent to cover from the strong winds. You'll want a thick sleeping bag that can withstand cold temperatures. And make sure you get a well-insulated sleeping pad to protect yourself from the cold ground.
Camping during the cold season is quite different from other types of camping. You need special gear that is reliable in sub-zero temperatures. Some simple activities like going to the bathroom and getting water can seem more difficult than during the summer season. But imagine yourself being alone in the wilderness in that beautiful snow-covered landscape. Totally worth it!
12. Survival Camping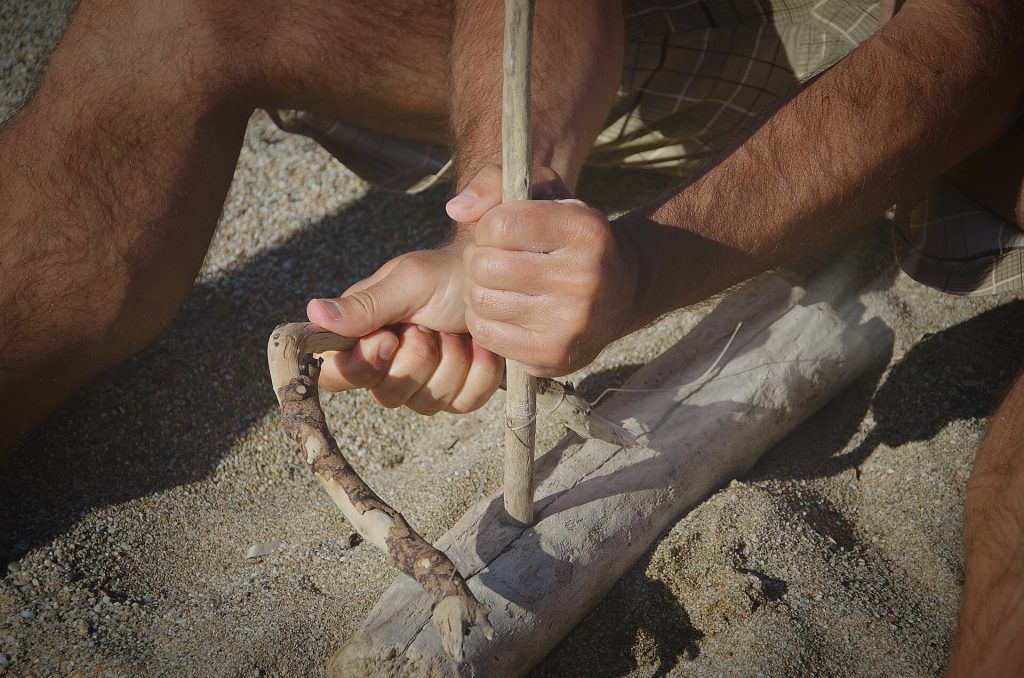 Survival camping is like primitive camping, just hardcore. Bear Grylls is one of the best-known survivalists out there. If you've seen any of his episodes in Man vs. Wild, you probably get the gist of what it's all about.
In normal conditions, you should not expect to use your survival camping skills. But some people just want to know they can handle it. So they go out to remote areas and test their survival skills. They use different methods and techniques to provide themselves with necessities, like food and water. They learn to maneuver without maps, and they find ways to build themselves shelter for the night.
This type of camping is more for adrenaline fanatics and not for beginner campers. You need to be able to take care of yourself in harsh environments with minimum gear and make sure you have a plan B in case it did not work out as you planned.
13. Hammock Camping
Hammock camping is a great alternative to tent camping. Although many might think hammocks are less comfortable, it's the opposite. Hammocks are easier to set and quicker to take down. They usually weigh less than tents, which is a great decision if you're going ultralight. And you can enjoy the fresh air under the stars.
You might think sleeping in a tent is more efficient. The truth is these days hammocks come with a lot of additions, like mosquito nets, storage space, and even rain covers. And they might be warmer to sleep in because you are not in contact with the cold ground.
Hammock camping is a great and fun way to spend your night in the wilderness. If you're tired of pitching your tent, try a hammock. Unless you're camping in a desert. Not sure if you can tie a hammock between two cactuses.
14. Adventure Camping
You can experience adventure camping if you go on a nature trip or an organized expedition, such as a trekking or hiking tour. It takes a group of people who carry the equipment that's divided into equal parts. This is a great way to carry more gear for a bigger party as everyone gets to take an even part of the equipment.
On adventure tours, you would usually have porters who do most of the carrying work. But if you choose a smaller scale trip or a challenging expedition, you will have to carry an equal part of the gear as well.
Adventure camping is a great camping type if you need to have a lot of resources. Usually, it's to last longer periods in remote locations. It takes good organizing skills, experience, and knowing how much you can carry as a group.
15. Backyard Camping
Camping in your backyard might not seem adventurous, but it's a great way to enjoy nature if you can't leave your house. It's a fun activity to do with your kids. It allows you to spend some quality time together. You can also practice your front or backcountry camping skills. Train to pitch a tent or teach your kids to set up a fire.
Backyard camping is a wonderful activity that can help your kids get more accustomed to sleeping in a tent. This makes the actual trip to the wilderness less stressful for them and you.
Backyard camping lets you and your family enjoy the fresh air without much planning ahead. It's a creative activity that might inspire you to go on a family adventure. Just pitch a tent in your backyard and enjoy a s'more.
16. Glamping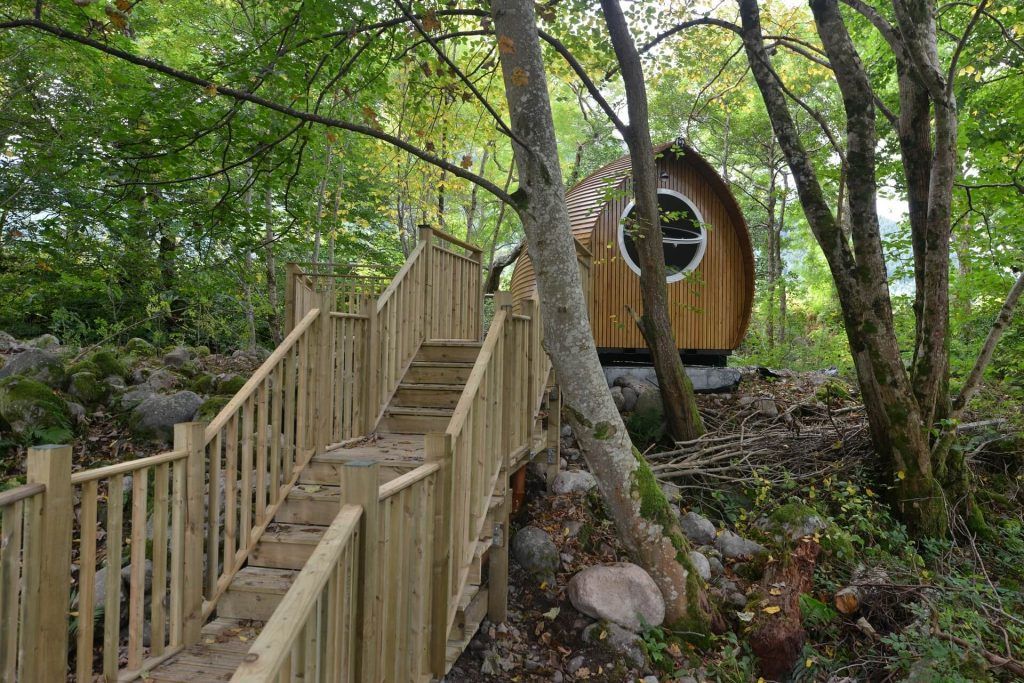 Glamping is getting more popular with each year. It's a way of camping that combines being in nature with luxury and comfort. Glamping is all about making your getaway as comfortable as possible. There's no ultralight or skimping gear. Here, you take more than you need.
Today, you can find many glamping options. From bell tents and tree-houses to luxurious caravans – it's all about the experience. When glamping, you usually have all the amenities, like electricity, a kitchenette, bathroom, and even a camping shower. Obviously, it depends on where you're going glamping.
While the majority of people rent a glamping spot, others take it into their own hands. Some people love to set their luxurious camps in regular campgrounds. It's not a cheap way of camping, but if you like comfort – it might just be the type for you.
17. Overlanding
Overlanding is another way of enjoying nature on four wheels. It's not as much about the destination as it is about the experience and the journey itself. Overlanding involves going to the most remote areas with your vehicle, enjoying the views, and the challenging ride. You rely on yourself and your gear.
Overland vehicles usually have a fold-out tent on the roof. That way, you're more exposed to the wilderness than you would be in an RV or a camper van. The vehicles that are used for this type, usually have a four-wheel drivetrain. They are also capable of getting through the harshest terrains.
Although it's not the most common type of camping, it finds more enthusiasts every day. You can join Overlanding groups and fan clubs that support this great way of exploring the wild.
17. Reenactment Camping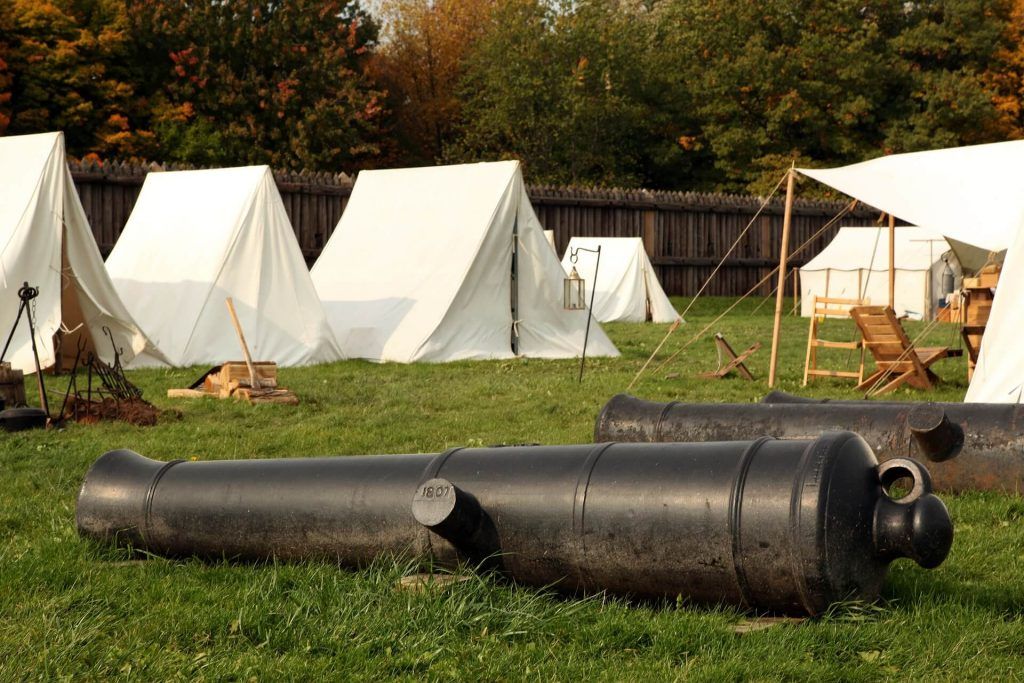 Reenactment camping or history camping uses the methods and gear that were present during a certain historical period. People often join events to reenact the camping methods of the Civil War era in the USA or the Medieval Age in Europe.
It's popular among those who are interested in history and want to experience what it was like to be camping in a certain era. It's not just the equipment that they use that's usually accurate. Participants also dress up according to the reenacted period.
Reenactment camping is a great way of learning some old techniques in case your modern gear fails you on your regular day.
To Conclude
Some of these types of camping are similar – others are the complete opposite ways of enjoying nature. The truth is, whichever one you find most appealing, the real goal here is for you to enjoy the wilderness.
I hope this article gave you at least some ideas of how your next wild getaway will look like.
Check out more great articles on camping: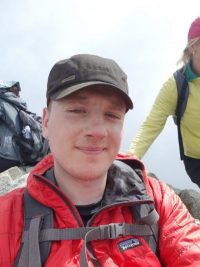 Mins Lukas Savela is a travel writer whose main focus is adventure travel. His passion for wildlife and nature has carried him to many countries in the world. He loves hiking the best trails on earth and sharing his experiences through writing. He hopes his experiences will help more people to start their own adventures and appreciate the world surrounding them a little bit more.
Mins Lukas Savela (also known as Lukas Saville) has written numerous articles that have been published on websites like Wandrly magazine, Go Nomad, Osprey.com, RAD Season, Wilderness Society, The Los Angeles Beat, California.com, Nature Conservancy, and many others.