The Mountain State of New Mexico, located in the Southwestern United States, is a testament to nature's beauty. Whether for the earthy tones or the Native American history of the state, it is a sight to behold, making it ideal for sightseeing. New Mexico is one of the best places to visit if you plan a weekend family road trip, and there are several scenic sights and routes one can drive through.
It can be tough to select one amongst all the beautiful scenic options New Mexico has to offer. Therefore, this article reviews some of the best spots in New Mexico for scenic drives to make your job easier.
4 Best Scenic Drives in New Mexico
There are several factors you must consider before selecting a route or location. Your decision depends on your budget, interest, and time, amongst other factors. Thorough research about the places you're planning to visit will go a long way in making a wise and informed decision. This section lists the top four scenic drive locations in New Mexico.
1. The Enchanted Circle Byway
Since New Mexico is known as the "Land of Enchantment," it is fitting for this byway to be called the "Enchanted Circle." This route is suitable if you are in the mood for a long drive.
The Enchanted Circle Byway is one of the most popular tourist spots in New Mexico. The drive starts in a small town called the Taos Pueblo town and circles the highest peak in the region, Wheeler Peak.
While traveling through the Enchanted Circle route, you will witness several other breathtaking peaks and excellent camping spots along the way. Further, officials have placed several signs on the route to ensure it's extremely easy to navigate your way through the route and back to your starting point in the town of Taos Pueblo. You can also find the United States' first memorial to the Vietnam War veterans in the town.
2. Sunspot Scenic Byway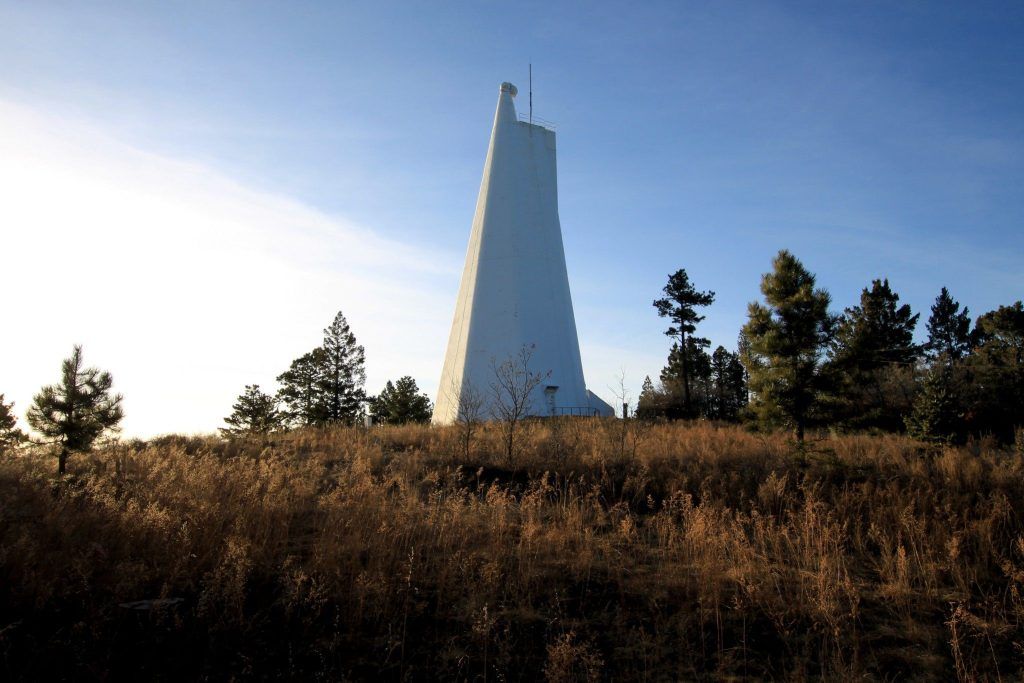 State road 6563 is popularly called Sunspot Scenic Byway. The route is a short, two-lane state highway that spans Otero County in New Mexico. Since the route is short, it does not require much time and preparation. You can spontaneously head for a small drive around the state. Moreover, the route gives you a peek at several mountains, dunes, and deserts. It runs along the Sacramento mountains through dark woodlands that create a peaceful atmosphere. Perfect for a hot summer drive, the pine and fir forests on the way will shelter you from the heat.
Several events and exhibits are regularly held at the end of the Sunspot Scenic byway. You can also visit the Sunspot Visitor Center and Museum when the drive ends.
3. Geronimo Trail Scenic Byway
The New Mexico Department of Transportation recognizes this national byway as a scenic, historic byway. Moreover, the trail's namesake, Geronimo, was a famous military leader. The shaman referred to this region as his home before the track was named after him. The drive starts from either Beaverhead in the north or San Lorenzo near the trail's southern end.
The route offers a unique peak at nature with its connections to wilderness and deep canyons. Also, you will see several tree-covered peaks along the way. The byway also runs through the largest reservoir in New Mexico before heading into ghost towns and canyons. Select this route if you want to reconnect with history with a deeper look at the wild freedom Geronimo preached.
4. Chain of Craters Backcountry Byway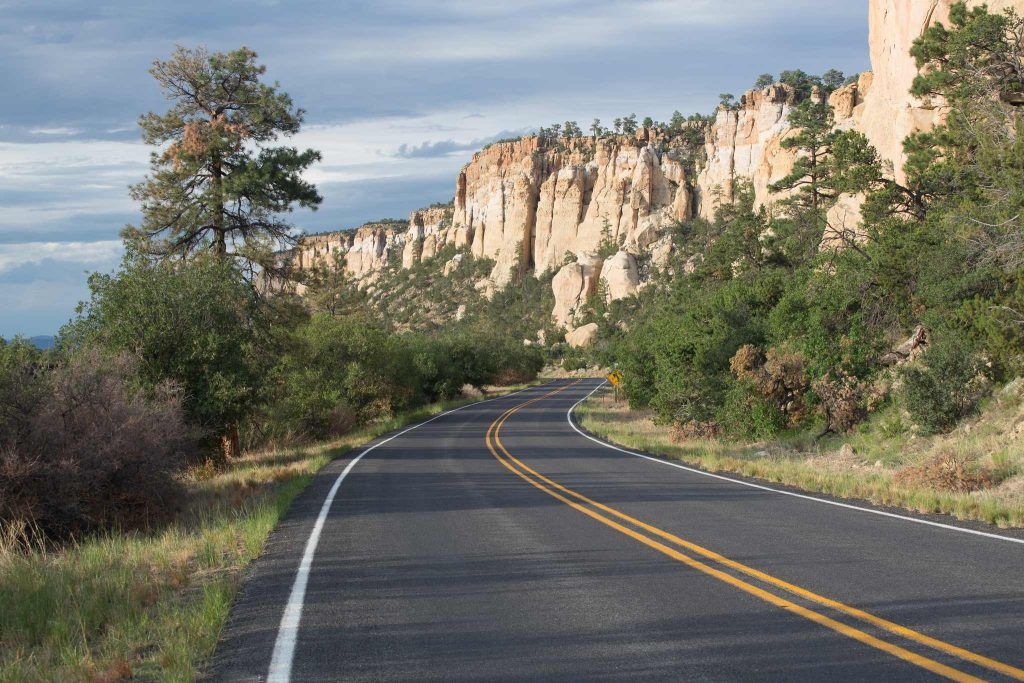 This route is as unique as the name might suggest. It is a 33-mile byway near the El Malpais National Conservation Area. In this byway, or County Road 42, there are very few chances of you running into other people. It almost exclusively runs through public lands, which are great for off-road driving. However, the route is not advisable during monsoon or snowy seasons since it is likely to turn dangerous. The road has mainly unpaved lands with dust and gravel. While officials routinely check and grade the land, you still require high-clearance vehicles to pass through.
If the weather allows it, the route is open year-round. You also do not need to pay fees or charges to drive through it.
Frequently Asked Questions (FAQ)
1. How long does it take to drive the Enchanted Circle in New Mexico?
The Enchanted Circle Byway route is nearly 84 miles long. So, it should take about three hours to drive the entirety. However, you will take more time if you stop at any hiking or camping spots.
2. What is the best time of year to visit Taos?
The Enchanted Circle Byway route is nearly 84 miles long. So, it should take about three hours to drive the entirety. However, you will take more time if you stop at any hiking or camping spots.
3. How is the drive from Albuquerque to Santa Fe?
The drive is about an hour on the interstate. However, the lower speed limit might result in an extra 30-40 minutes.
4. Do I need any special equipment for visiting the scenic drives?
If you want to be certain nothing bad will happen on the road, don't forget to pick up a few extras, like a battery jumpstarter, a tire puncture kit and a portable power station to keep your electronics charged throughout your journey. Here's a guide on the best portable power stations.
Final Thoughts
After reading our guide, you now know the best scenic drives in New Mexico. The state, also known as the "Land of Enchantment," offers one of the country's most scenic tourist spots and routes. The state has several scenic drives, but our top choices are the Enchanted Circle, Sunspot Byway, Geronimo Trail, and Chain of Craters.
If you're looking for more great ideas for scenic drives, check out these articles too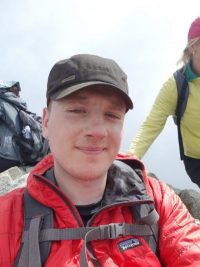 Mins Lukas Savela is a travel writer whose main focus is adventure travel. His passion for wildlife and nature has carried him to many countries in the world. He loves hiking the best trails on earth and sharing his experiences through writing. He hopes his experiences will help more people to start their own adventures and appreciate the world surrounding them a little bit more.
Mins Lukas Savela (also known as Lukas Saville) has written numerous articles that have been published on websites like Wandrly magazine, Go Nomad, Osprey.com, RAD Season, Wilderness Society, The Los Angeles Beat, California.com, Nature Conservancy, and many others.