When it comes to exploring the hidden jewels of the USA, you should definitely plan a road trip through the vast landscape of Southern California. Spread across miles, this scenic drive includes picturesque pine and redwood forests, splendid coastline, awe-inspiring desert, and pastoral chaparral.
Therefore, if you are looking for the best scenic drives in Southern California, this post aims to help you take a virtual tour through them!
6 Best Scenic Drives in Southern California
Southern California is all about beautiful sites. If you are looking for a viable alternative that allows you to escape the workday grind, these drives can be true stressbusters.
Wheels on the grounds, windows down, and rejuvenating tunes bumping – could life get better than this? So, before getting your backpack ready and your tank fueled, check out these six unforgettable scenic drives in Southern California. All of them hold cultural, recreational, natural, or archaeological significance.
Before you get behind the wheel, we suggest you check the roads' open status. Adverse weather, mudslides, and wildfires can obstruct your journey.
1. Cabrillo Freeway
It's a brief drive through a beautiful attraction in San Diego. Though it's short (1 mile), it's stupendous! The Chuck Coker is a panoramic highway that crosses the enchanting Balboa Park of San Diego. The 1200-acre Balboa park features well-maintained and unique walking paths. In addition, it's home to several historical museums, theaters, and the famous San Diego Zoo. While the drive is short, you can get your day well spent here exploring the wonders of the place.
2. Death Valley Highway
It's a well-liked driveway that takes you through North America's hottest and lowest points. The distance you will need to cover is 82 miles, and if you don't take any stop, it may take approximately one and a half hours. This stretch starts southeast of Lone Pine and weaves through the scorched hills ahead of Panamint valley. Here, military jets often practice deep diving into the canyons.
The route is laid across the valley and lets you visit wonders like the Stovepipe Wells outpost and Death Valley sand dunes. While driving through Death Valley, you should essentially stop at the Furnace Creek Visitor Center and learn about the area's rich history. In addition, you can also consider visiting the National Park or hiking and camping.
3. San Luis Obispo North Coast
If you are searching for an astounding seaside drive, you can consider this picturesque stretch of Southern California. The driveway spans 57 miles; if you don't stop anywhere, you will probably complete it in about two hours. San Luis Obispo is a few hours from the north of Los Angeles. This idyllic town is situated in the lap of the paradisiacal Los Osos Valley. The San Luis Obispo highway is situated around this picturesque place.
When you keep driving towards the south, the beautiful byway passing through Morro Bay blows your mind away. Here, it's worth mentioning that Morro Bay is a beach town with an extensive shoreline, biodiversities, and an enchanting waterfront promenade.
4. Twentynine Palm's Highway
This beautiful scenic drive takes you through the high desert scenery of Joshua Tree National Park, the contrasting views of Mount San Jacinto, and the beautiful Palm Springs. The scenery keeps on shifting surprisingly through the nine-mile stretch. You can also cover the higher elevation trails of San Jacinto while exploring the driveway. The vivid landscape lets you enjoy the jaw-dropping beauty of the desert sun and the unique ecosystem near the Joshua trees.
5. Bradshaw Trail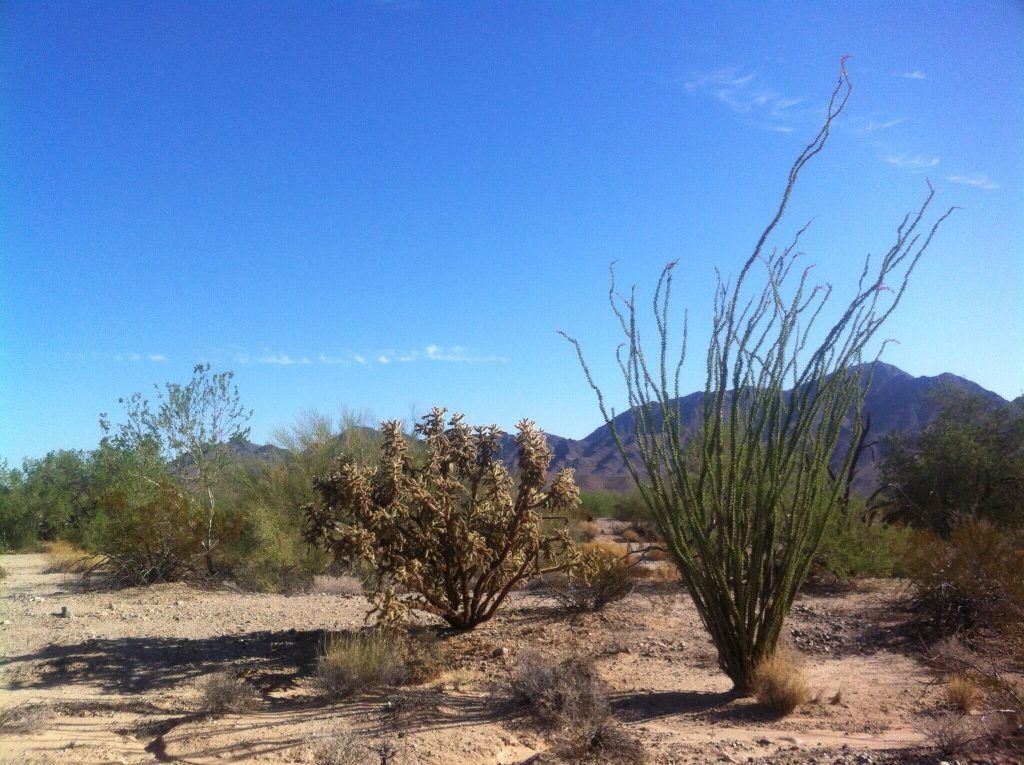 Well, basically, it's a historic drive spread across the most remote terrain of Southern California. You take approximately three hours to cover the 70-mile driving distance. In the ancient era, miners used this trail to reach the goldfields of Arizona and New Mexico. Now, it has turned into a recreation path that makes its way through the bank of the Colorado River.
However, you may need an AWD or 4WD to explore this driveaway as it boasts several areas of soft sand. While the local transportation department grades the road periodically, a properly prepared vehicle can help you make the journey effortless. En route, you can witness the beautiful views of the Orocopia mountains, Chuckwalla bench, Paloverde valley, etc. You may also discover unique offroading opportunities.
6. Parker Dam Road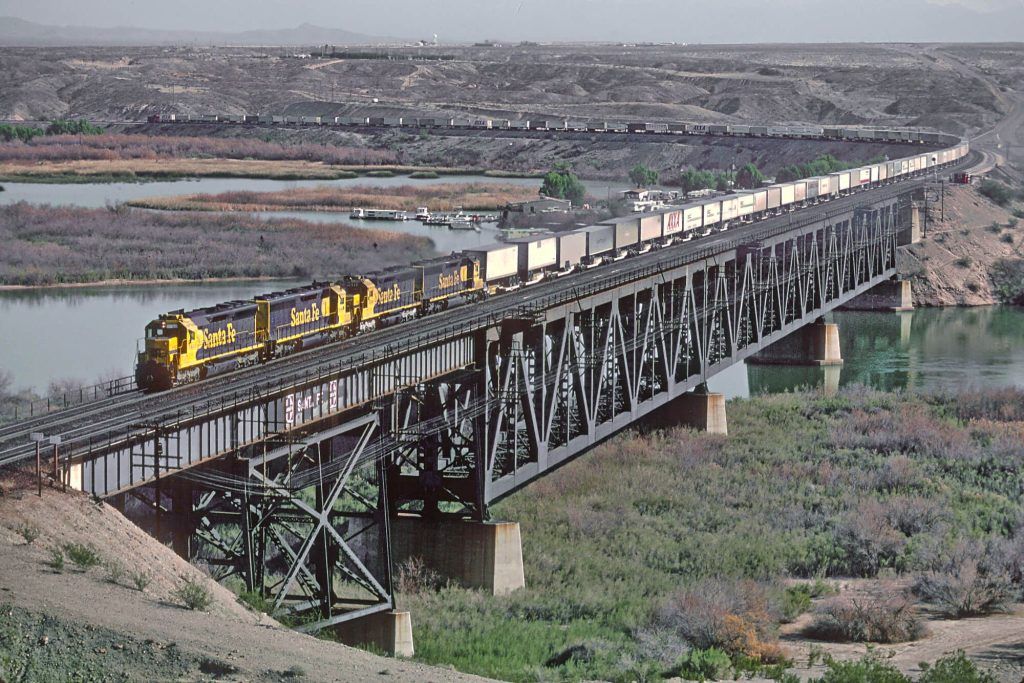 If you want to get lost in the joy of neverending sightseeing, you should try out this short drive. The distance is 11 miles, and it takes only 30 minutes to finish the journey. This scenic drive is a hardcore desert drive near the banks of the Colorado River. While it has a paved road for passenger vehicles, you can explore rougher and more adventurous off-road drives.
Do I need any special equipment for visiting the scenic drives in Southern California?
In short – not really. You only need a reliable vehicle that will last you on your long drive. But if you want to be safer on the road, don't forget to pick up a few extras, like a battery jumpstarter, a tire puncture kit and a portable power station to keep your electronics charged throughout your journey. Here's a guide on the best portable power stations.
Conclusion
So there you have it, the best scenic drives in Southern California. So, if you plan to sort your weekend with a cool Southern Californian scenic drive, don't miss exploring the places recommended in this guide. Let your adventurous spirit thrive.
If you're looking for more great ideas for scenic drives, check out these articles too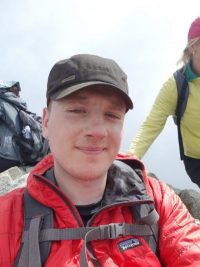 Mins Lukas Savela is a travel writer whose main focus is adventure travel. His passion for wildlife and nature has carried him to many countries in the world. He loves hiking the best trails on earth and sharing his experiences through writing. He hopes his experiences will help more people to start their own adventures and appreciate the world surrounding them a little bit more.
Mins Lukas Savela (also known as Lukas Saville) has written numerous articles that have been published on websites like Wandrly magazine, Go Nomad, Osprey.com, RAD Season, Wilderness Society, The Los Angeles Beat, California.com, Nature Conservancy, and many others.