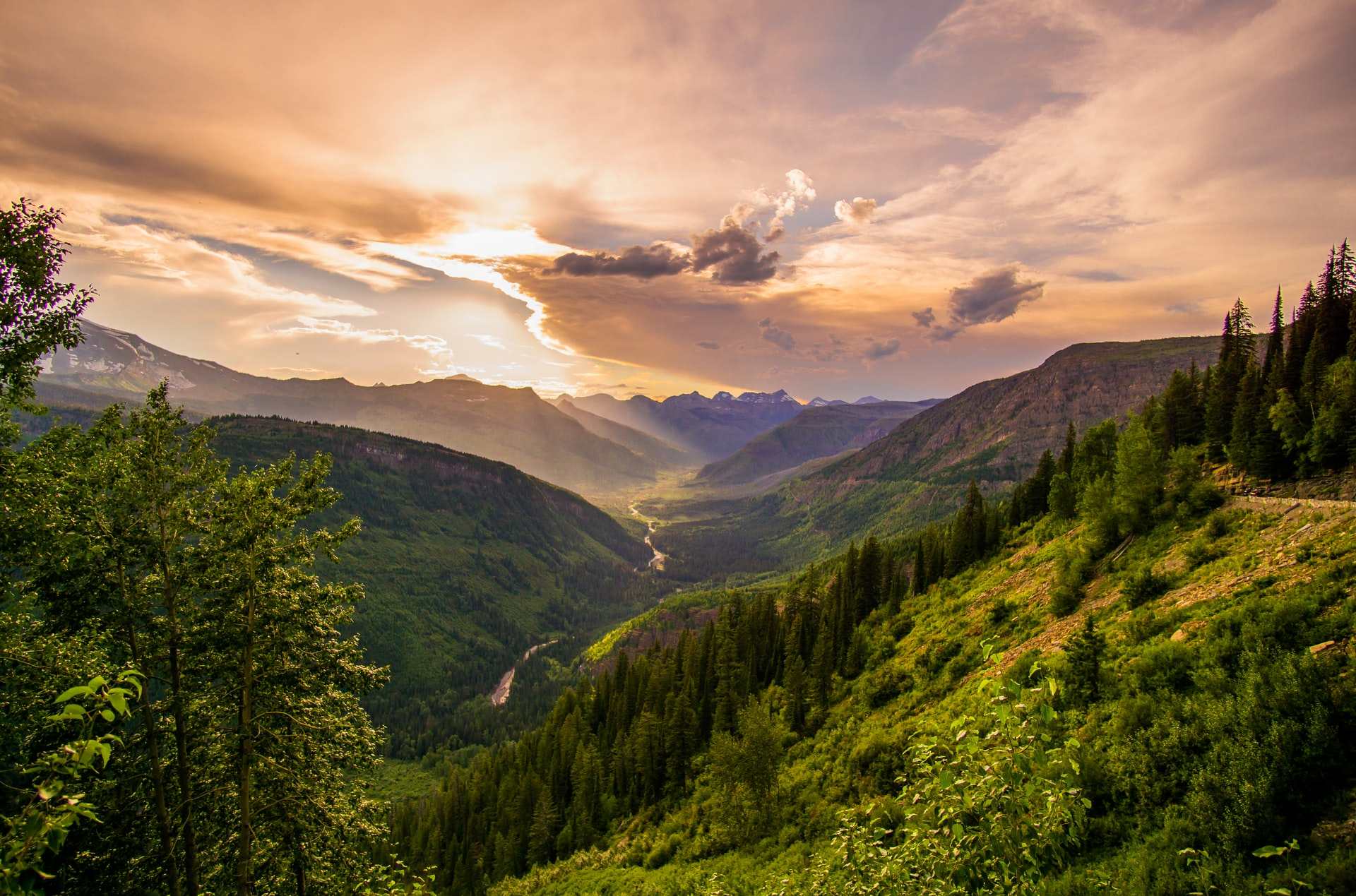 Everyone should visit Montana with its wide open spaces, majestic scenic drives complete with towering snowcapped mountain ranges, gorgeous windswept valleys and lots of natural sparkling lakes of all sizes. This land is some of the most beautiful in the country and some would argue the world. Read on to discover the spectacular scenic drives in Montana that all offer a different perspective of life here. If you don't have time to camp or stay for a season, these drives can still offer plenty of visual wonders that can be done in a day trip.
Scenic Drive 1. Lake Koocanusa Scenic Byway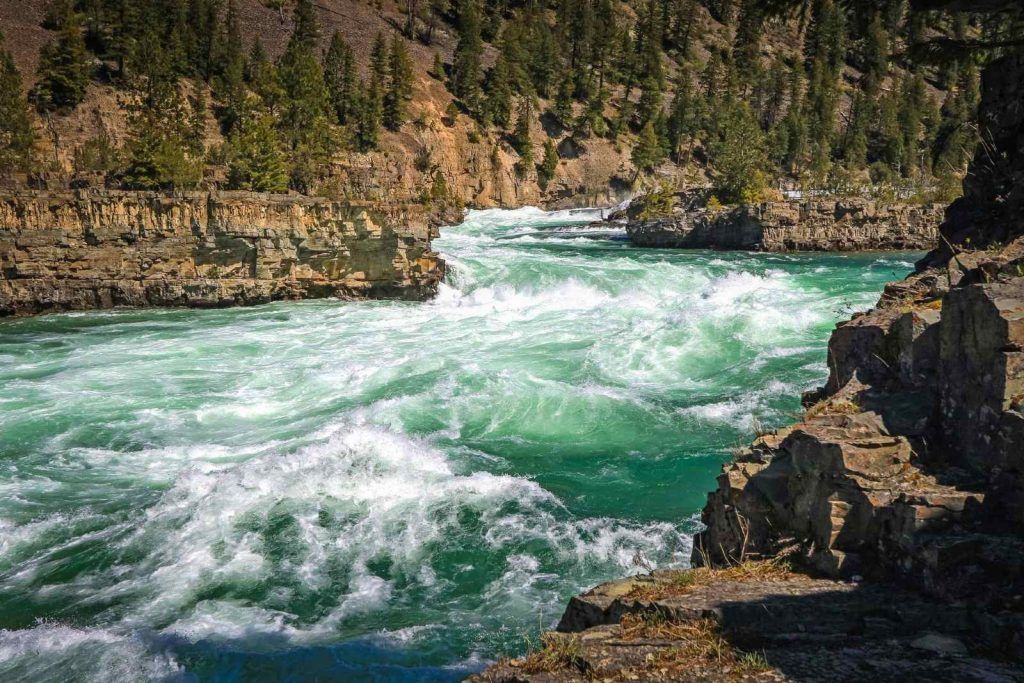 Today, the once raging Kootenai River is now less fierce since the Libby Dam was built creating Lake Koocanusa that is an astonishing 90-miles long. Kootenai River now boasts a famed trout fishery, tourists have the rare chance to spy some of the endangered creatures that make their home here. These include osprey, eagles, deer, birds of many species and mountain sheep that roam the lofty peaks far above.
Located just 2.5 miles downstream are three islands where large flocks of geese and ducks arrive each year during their usual migrations. Outdoor enthusiasts also flock here to fish, bird-watch and boat on the river using kayaks and canoes. A breathtaking view of Kootenai Falls are a must-see, and a picnic area makes the perfect place to stop and eat.
Take time to use the overpass access to an enchanting swinging bridge that crosses the river here. Boat ramps are available at nearby Libby Riverside Park and aptly-named Osprey Landing. This river drive is 48-miles that begins at the junction intersection of Highway 37 and ends right at the Idaho state line.
Scenic Drive 2. Beartooth All-American Road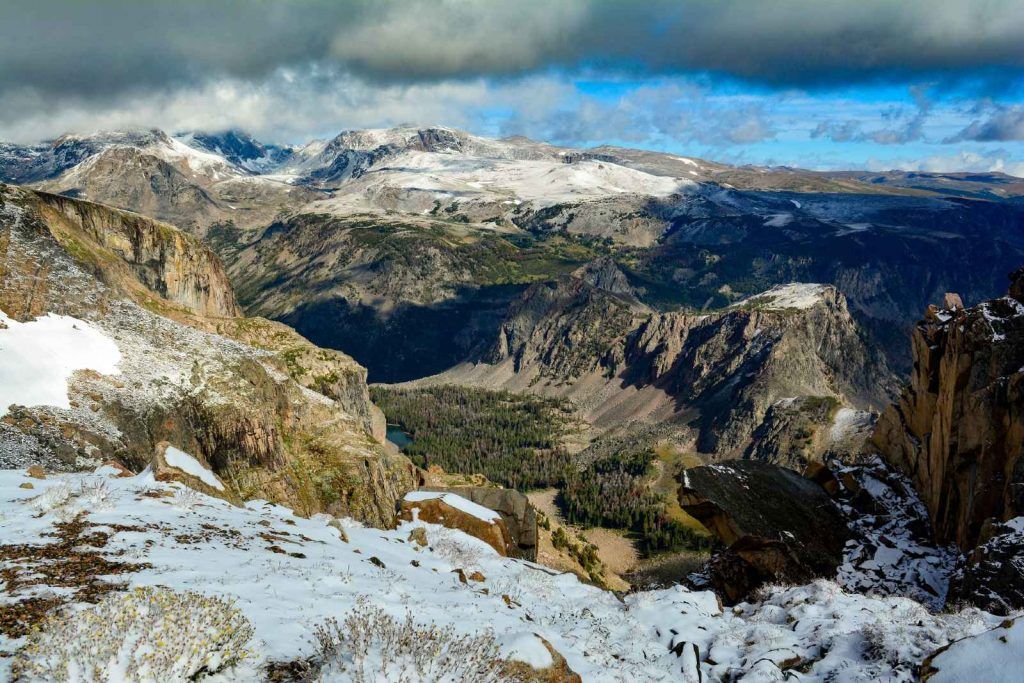 Since the turn of the century, the 68-mile Beartooth Highway has been named an All-American Road and has been featured on travel channels and CBS news as being among the most gorgeous drives in the country.
This stunning 3-hour drive will take you to heights of almost 11,000 feet giving drivers an eagle's-eye view of distant frozen glaciers, snowcapped mountain peaks, sweeping panoramic views of rocky plateaus and crystal lakes surrounded by alpine terrain and all of its unique wildlife and vegetation.
Expect to see grizzly and black bears, moose, Rocky Mountain goats, mule deer and marmots, and many outdoor adventurers frequent this region for everything from fishing trout, snowmobiling and cross-country skiing in winter, horseback riding and camping in one of the 13 National Forest campgrounds located in this area. This is a drive worth taking.
Scenic Drive 3. Going-To-The-Sun Road
One of the best scenic drives in the state of Montana has to be the beautiful, 50-mile paved, two-lane highway named Going-To-The-Sun Road. Perfectly scanning the entire width of the ever popular Glacier National Park, the road bisects both the eastern and western sides of the park. The road climbs higher than 6,000 feet, and the highway crosses right through the Continental Divide at Logan Pass.
Finished in 1932, this road remains an historic and civil engineering landmark. The pleasant drive takes travelers through many different interesting terrains and boasts some of the most spectacular nature views in the country. These scenes include fragrant tall cedar forests and clear, cold and sparkling glacier lakes that lie in the lower valleys then up towards the rough tundra of alpine dotted peaks that majestically reach towards the wide Montana sky.
This is an incredible drive among the many scenic drives in Montana you won't want to miss, and there are several pull-offs along the way to get unobstructed views not seen anywhere else.
Scenic Drive 4. Bitterroot Valley Scenic Drive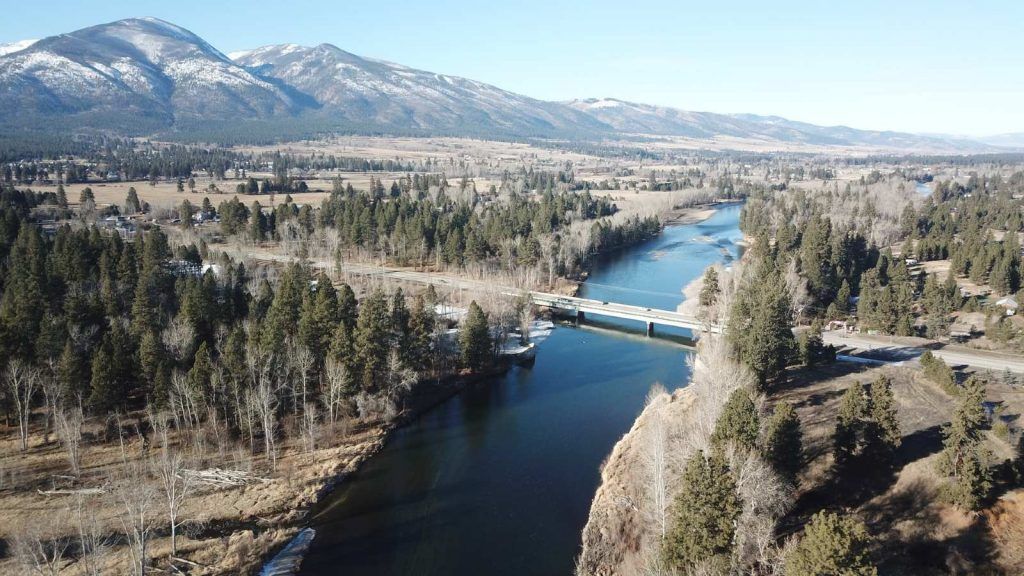 In the southwestern region of Montana, Bitterroot Valley lies along the popular water haven of Bitterroot River. Highway 93 is the main travel road in this area, and the scenic views along this route are starkly stunning and definitely worth the time. This location attracts many for its prime fishing, hunting, biking and boating opportunities.
This meandering river is located between the Bitterroot Mountain Range and the Sapphire Mountains in the northwestern portions of the U.S. Discover history anew by taking time to stop and explore some of the many historic and picturesque small towns and working ranches that remain in this idyllic nature valley.
It's possible to spot bison grazing peacefully here where explorers Lewis and Clark followed this same river stopping right where the current Montana town of Lola still sits. Take time to investigate historic history and artifacts during one of several educational programs this town holds each year. There are quaint places for lodging and home-cooked meals along with lovely small shops run by locals.
There is a campground near Blodgett Canyon on the western side of the valley where many come to hike. Take a drive to Darby and Hamilton and enjoy swimming holes and fly-fishing. There is a gateway to Selway-Bitterroot Wilderness area and one to Yellowstone National Park as you depart Glacier Country.
Scenic Drive 5. Garnet Backcountry Byway
Although this route is just 19.8 miles long, it should be included in your travel itinerary as there is much to see and do. The Garnet Mountain Range is located in western MT, and this byway begins about 30 miles east of Missoula near MT Highway 200.
The road begins to climb into the vast evergreen forests native to these mountains. At 2,000 feet, travelers will see wide panoramic views of the Swan Range, the sweeping landscape of the Blackfoot River Valley and the Mission Mountains can be seen in the distance.
Further still is the phenomenal Bob Marshall Wilderness with all its wonderful streams and densely shaded forests. The Garnet Ghost Town is a key landmark, and check-out the intriguing information about this town at the visitor center. Hike the popular Garnet Winter Trail. Warming stations and cabins are available during cold weather.
Scenic Drive 6. Quartz-Loon Scenic Drive
Enjoy pristine views of the Cabinet Mountains in the distance and the majestic wonder of the Kootenai River for the first 5 miles of this gorgeous route. This Quartz-Loon drive navigates part of the United States Forest Services lands here that are quite enchanting and full of native wildlife. During this 37-mile drive, you may see ruffled grouse and lots of whitetail deer.
When travelers reach the Quartz Creek/Loon Lake scenic area, it is possible to glimpse moose as well. Loons, blue heron and osprey congregate at this lake. Keep your eyes open for black bears, beaver dams and lodges along the waterways and lush forest areas.
Scenic Drive 7. Seeley-Swan Scenic Route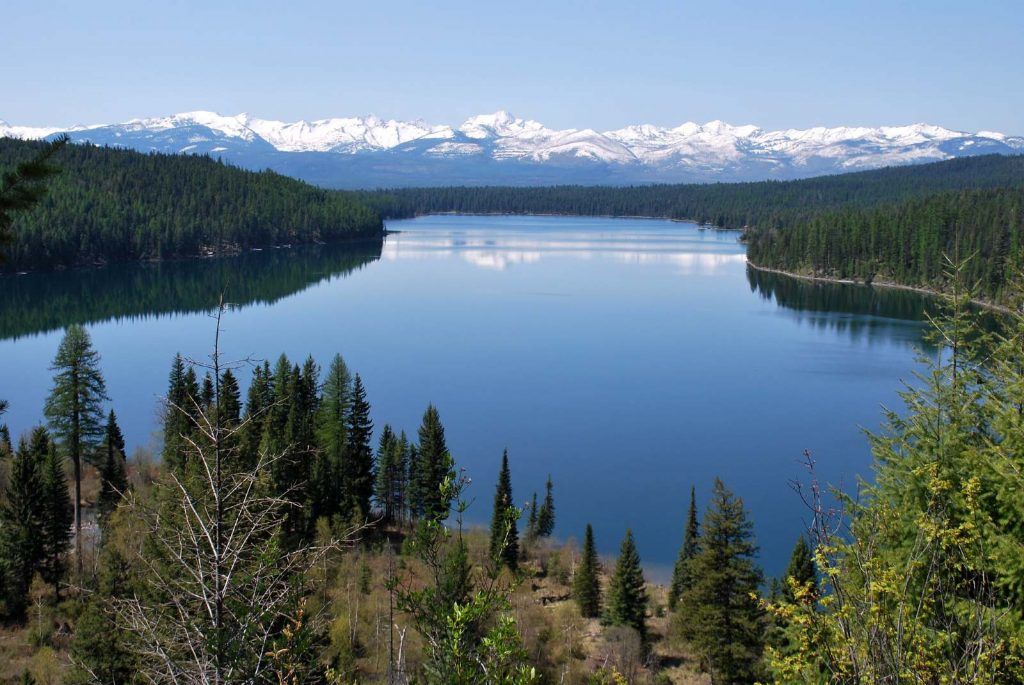 Another mentionable epic drive is the Seeley-Swan scenic drive on Highway 83 and stretching along a 90-mile long corridor of paved or graveled roadways. This route winds around the spectacular lake regions here with over a hundred of natural formed lakes from small to large scattered all throughout this region.
To the west, the majestic Mission Mountains seemingly rise out of the water and forested grounds. Look towards the east to spy the gorgeous Swan Range that nicely separates this glorious untouched valley. Continue to the Old Squeezer Loop road to experience outstanding opportunities to see birding areas recognized by Audubon. This route continues in 2-loops with engaging viewing beaches to see wildlife up close.
This drive offers a chance to see an abundance of wildlife, and there are lots of recreational pursuit opportunities from boating the waters on the stunning Clearwater Canoe Trail which bends and twists over a 4-mile ride that should take 1 to 2 hours give-or-take. This is certainly a beautiful drive.
Scenic Drive 8. Yaak Loop Scenic Route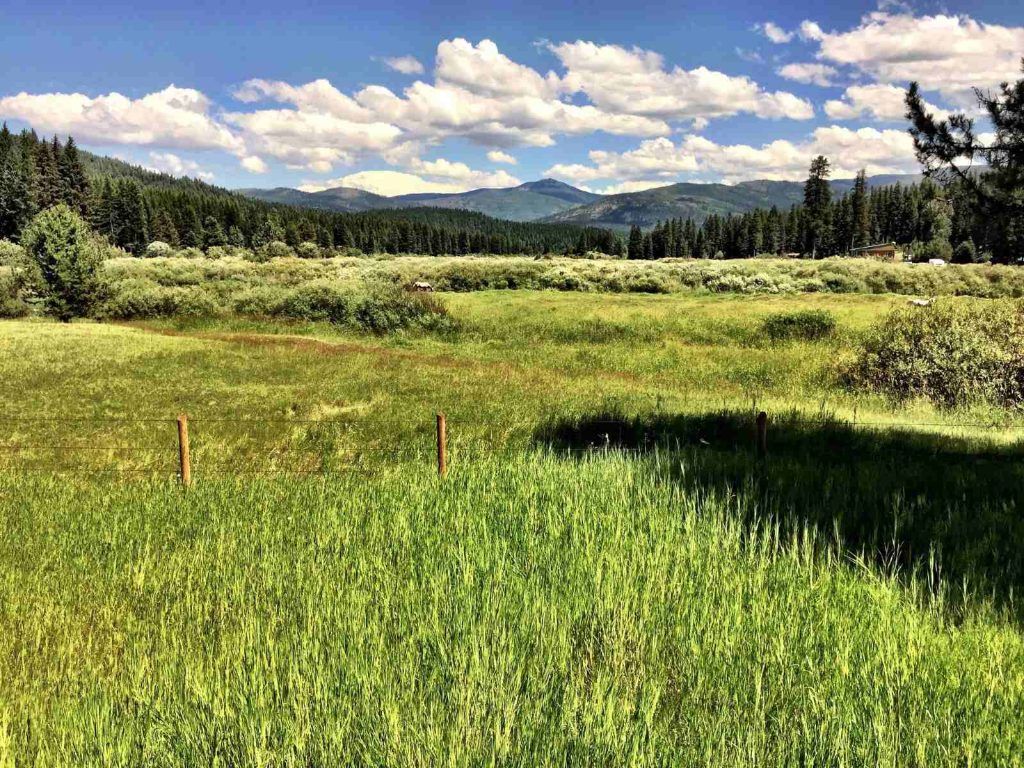 This impressive 96-mile road cuts across the beautiful Yaak Valley region with stunning views of this wild and free wilderness where many types of wildlife make their home. The road gives glimpses of the sparkling Yaak River and the Yaak Falls which is this forest's most popular falls location complete with visitor areas for unhindered views. Tourists consistently rank this ride high each year.
Scenic Drive 9. Bull River Valley Scenic Drive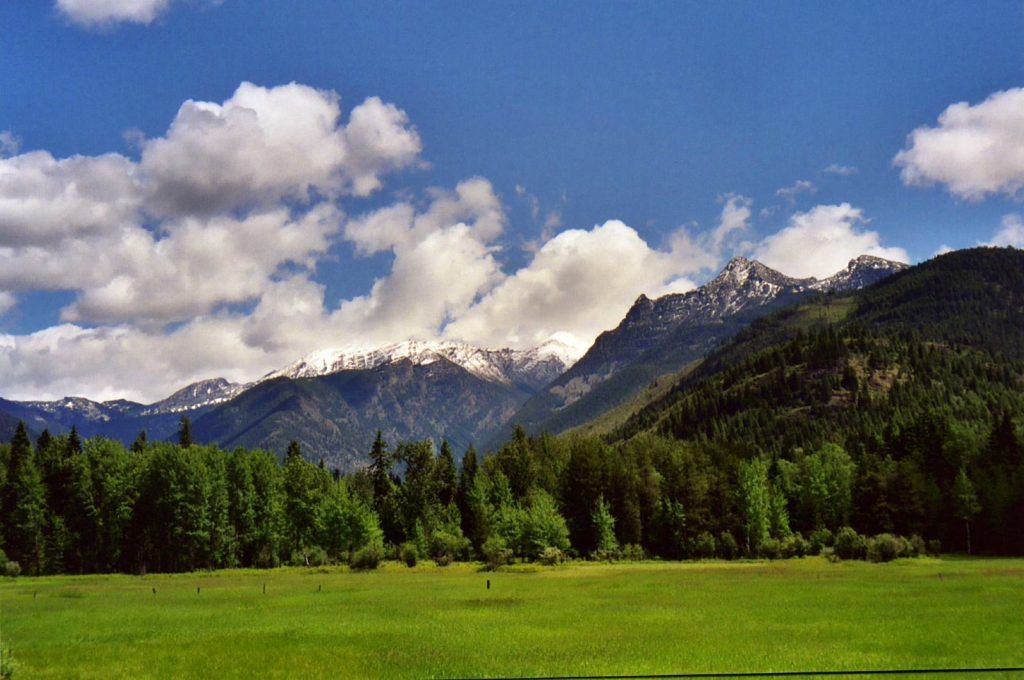 Another short and sweet scenic drive you won't want to miss is the 33-mile long Bull River Valley scenic drive. This area is located close to other popular drive sites, and the entire drive should take no more than an hour from either direction. The roads here are good and paved throughout. At the end of Highway 56, drivers can turn and go back the other direction or continue onward towards the beautiful Thompson Falls or the Idaho state line.
Scenic Drive 10. Big Sheep Creek Backcountry Byway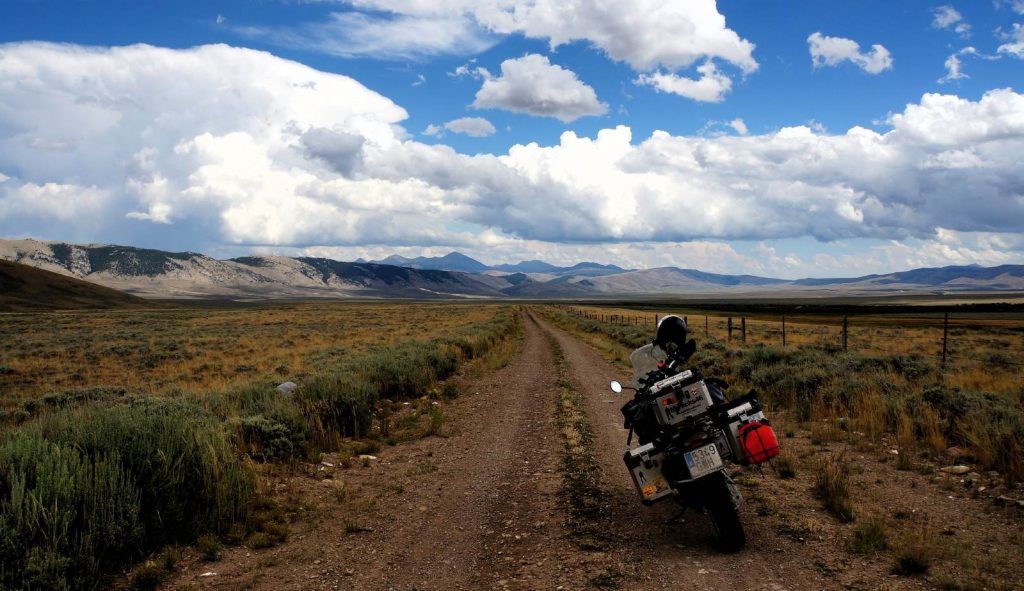 This delightful scenic drive takes you on a route that runs through the wild and untamed backland country of southwestern Montana and runs 50-miles of two-lane gravel roads and a smaller section that's dirt. This route is passable from May to October. The landscape here becomes rather remote, and travelers will find few other vehicles on the route after passing through the scenic Tendoy Mountains.
The rugged beauty of this land makes the drive a must-do on any Montana drive itinerary. Underneath the craggy rocky cliffs that make up Big Sheep Canyon, it is possible to have a birds-eye view of the sparkling-clear water pools making up Big Sheep Creek that is fed by spring-water sources. This remote spot offers the greatest collection of trout that can be seen frolicking in the water without getting out of the car.
Come nightfall, you will see lots of deer and bighorn sheep making their way across this natural landscape that remains just a free and beautiful as when the Native Americans and the first explorers found it centuries ago.
Scenic Drive 11. Flathead Valley Scenic Tour
This is considered the western gateway of the stark and beautiful Glacier National Park complete with mountain views and the largest gorgeous natural freshwater lake anywhere in the West called Flathead Lake. This area offers lots of various outdoor recreational activities and is a popular spot for biking, hiking through stunning scenic trails, fishing, camping and even golf at the Flatland Convention & Visitor Center. Ten courses of lush greens are available, and in winter, visitors the luxurious Whitefish Mountain Resort with over 3,000 pristine acres and 94 runs suited for skiing.
Start your drive at quaint lakeside resort town on Highway 35 in Bigfork. Here tourists will find galleries, fine dining venues, shopping and other sorts of entertainment along with stunningly gorgeous cherry orchards. The historic Conrad Mansion is a must-do stop event. Then, find Highway 93 North and steer towards Whitefish to reach the resort. Plan on taking a gondola ride over the lake in summer for a romantic excursion that'll leave fond memories.
Scenic Drive 12. C. M. Russell Auto Tour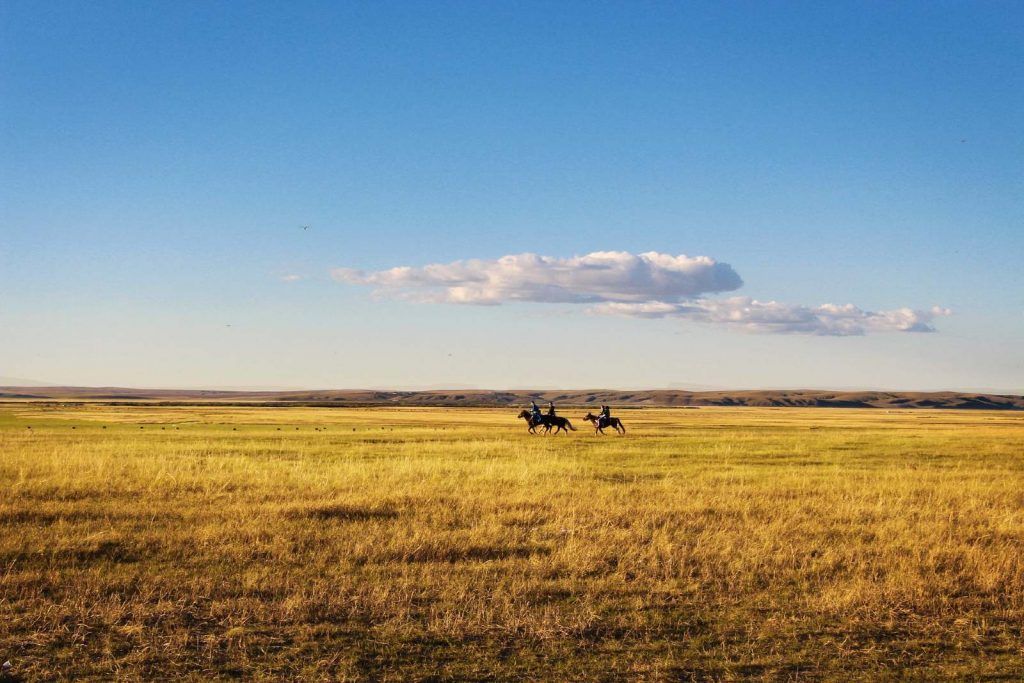 Make plans to stop at Judith Basin, it is tucked away in the center of Montana territory. See the lands here as the ancient tribes of Native Americans did and the first settlers too long ago. This region is like taking a step back in time, and there are lots of scenic wonderful views of this impressive high, wide and staunchly impressive island mountain ranges including the Highwoods.
Tall lush grass appears as a green sea surrounded by mountaintops where ranchers, wildlife and outdoor recreational enthusiasts come together in this land of wild beauty and ongoing enchantment seen nowhere else.
An artist named Charlie Russell arrived here in Judith Basin back in 1880. Known today as the "cowboy artist," the many lived and worked here on the frontier of the West and painted many scenes of this land on canvas. These paintings are available for viewing and depict well the history of this place that is little changed from over a hundred years ago when crafted.
To Conclude
Consider trying on these beautiful scenic drives in Montana this year for a refreshing change of pace. There is something so peaceful and grand about the landscapes here. Plan today to visit and experience what others have seen for generations as some of the richest and untamed lands still here in America to enjoy.
Find Other Related Articles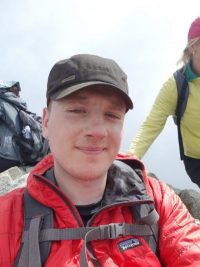 Mins Lukas Savela is a travel writer whose main focus is adventure travel. His passion for wildlife and nature has carried him to many countries in the world. He loves hiking the best trails on earth and sharing his experiences through writing. He hopes his experiences will help more people to start their own adventures and appreciate the world surrounding them a little bit more.
Mins Lukas Savela (also known as Lukas Saville) has written numerous articles that have been published on websites like Wandrly magazine, Go Nomad, Osprey.com, RAD Season, Wilderness Society, The Los Angeles Beat, California.com, Nature Conservancy, and many others.