Are you tired of the same old tourist attractions in Illinois with no heart behind them? Illinois is a land of hills, prairies, and wetlands, so the state calls for your exploration.
Before you lay out your plan for an amazing RV trip through Illinois, choosing the right campground for a great home base should be your priority.
See what we have to say about the best RV campgrounds in Illinois. You might even pick a new vacation spot for your next vacation!
The Top 6 Best RV Campgrounds in Illinois
1. Four Seasons Campground
Four Seasons is a family-owned campground located in Herrin, IL. This campground's warm and accommodating nature welcomes RV campers in all seasons.
With access to the local city park, shower house, lighted walk path, laundry facilities, and abundance of local wildlife, Four Seasons should be your top priority for RV vacations in Southern IL.
Many lakes surround the campground for boating, fishing, maritime activities, rock climbing, and hiking. If you are roaming around the Herrin area, prefer Four Seasons for an adventurous family time!
2. North Sandusky Campground
Visit the attractive North Sandusky Campground in Sesser, IL, for a refreshing camping experience! It's a classic RV campground letting adventurous RV campers like you have fun sailing, boating, fishing, and water-skiing on Rend Lake.
If not, get your hiking bag ready and explore the beauty of its surrounding forests. North Sandusky Campground also has wineries, antique shops, and local museums nearby for discoverers. When you are done with your venturesome activities, loosen up and enjoy your night at the hookup site's campfire. There you have the chance to lay down and unwind, watch a clear sky free from smog and far from city distractions.
North Sandusky Campground is a fascinating retreat, best for daring, bold, and fun days and serene, leisurely, and restful nights. Make it your next destination and relax in the shade!
3. Camp Lakewood Campground
There is so much to the Camp Lakewood campground. Perhaps, it is one of the best and most-loved RV parks in Illinois for a reason. Additionally, Camp Lakewood boasts various outdoor activities, including horseshoe pits, hiking, boating, fishing, and other adventurous games.
Apart from that, you will definitely have fun with your family using its lounge, which has great foods and drinks on the menu. So, if you are around Effingham, IL, don't forget to pull your RV into this lovely year-round campground.
4. D&W Lake and Camping RV Park
Stop by D&W Lake and Camping RV Park near Champaign, IL, and gear up to have awesome memories this season! Moreover, the list of amenities at D&W is extensive, letting you enjoy your time with golf and swimming.
Besides, D&W is a serene jaunt into the main town as it is so close to Champaign. So, while camping at this calm, pet-friendly park, you won't have to take long routes if you plan to go shopping or dining as a part of your adventure!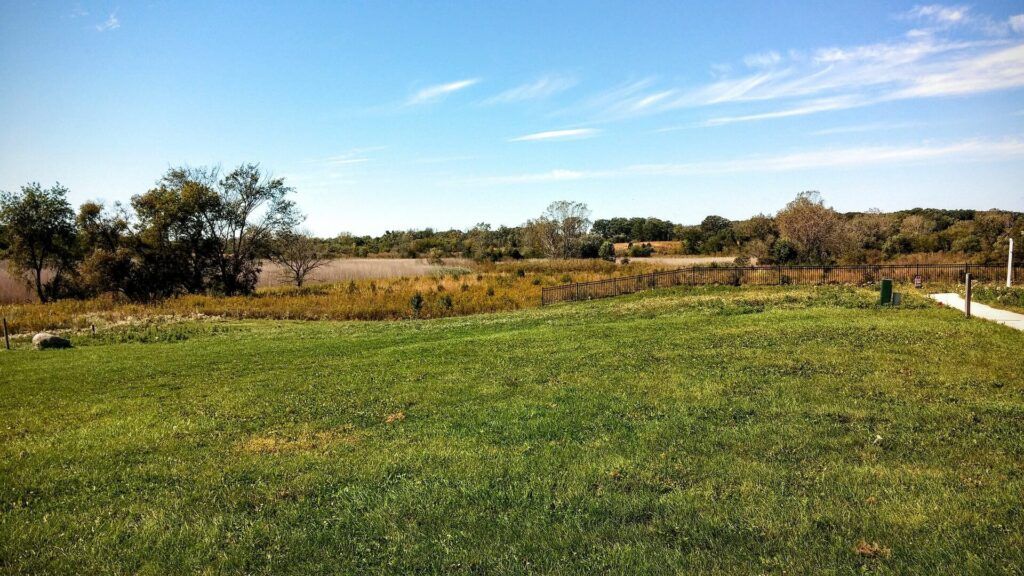 5. Sycamore RV Resort
Your search for the best RV camping locations in northern Illinois ends at Sycamore RV resort. If you prefer a quiet and soothing RV camping time filled with tranquility and nature trails, visit Sycamore RV resorts in Dekalb County, IL!
It's a great place to forget the bustle of life and spend some priceless time with your family. While at Sycamore, you have plenty of activities to unwind as you go fishing, visit beautiful beaches, or go hiking or boating!
6. Pine County RV Camping Resort
Pine County RV Camping Resort is one of our top picks because of its great amenities and amazing setup. Drop by Pine County RV resort if you want to beat the summer heat in its outdoor pools, unwind from the city bustle at the campfire pits, or explore the hiking trails.
Moreover, the on-site activities center is the best part to spend your leisure time enjoying arts and crafts, visiting volleyball and the children's area, and more. Located in Belvidere, IL, don't miss this gem of a resort to kick back and relax!
Frequently Asked Questions (FAQ)
1. How much do RV campgrounds charge in Illinois?
There is no definite answer, as it would depend on several factors, such as the location, length of stay, if it's peak season, RV hookups, amenities, and others. On average, most campgrounds charge $30 to $50 for mid-range RVs.
2. Are there long-term RV parks or campgrounds in Illinois?
Yes, there are RV parks in Illinois that allow you to stay on their grounds for 180 days or more. In addition, most of them are open all year round. Many people prefer long-term RV camping to short-term stays. Moreover, many of these camping grounds are affordable for people who wish to settle for a while.
3. Do I need any special equipment fr RV camping in Illinois?
If you're RV camping, probably you already have everything you need in your vehicle. Anything you take on top is more for comfort. Some grerat additions I can recommend are a camping shower, a portable power station, like Jackery Explorer 1500 and some warm layers in case it gets cold or you can't start your battery.
Conclusion
RV camping can be a pleasant experience when you know where to look. Take note of our guide when planning your next RV vacation in Illinois so you can take advantage of the best RV campgrounds in Illinois. This state has much to offer, including top-rated campgrounds, breathtaking landscapes, and much more. You'll have a hard time choosing just one activity with this state's variety of fun things to do!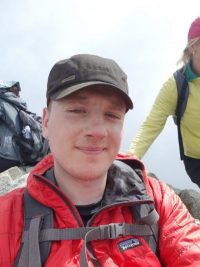 Mins Lukas Savela is a travel writer whose main focus is adventure travel. His passion for wildlife and nature has carried him to many countries in the world. He loves hiking the best trails on earth and sharing his experiences through writing. He hopes his experiences will help more people to start their own adventures and appreciate the world surrounding them a little bit more.
Mins Lukas Savela (also known as Lukas Saville) has written numerous articles that have been published on websites like Wandrly magazine, Go Nomad, Osprey.com, RAD Season, Wilderness Society, The Los Angeles Beat, California.com, Nature Conservancy, and many others.