Dry camping or boondocking is one of the best camping experiences ever. Spending nights in the forest under the open sky, inhaling the earthy, woody, fresh scent of greenery.
Dry camping means utilizing the camper's own power and water supply. However, If you have a long trip, that supply can end soon. That's why it is important to have some backup, which is where RV batteries come into action. To save you time, we have jotted down the best RV batteries for dry camping.
Best RV Batteries for Dry Camping
The all-new Renogy Deep Cycle AGM 12-volt RV Battery is your best bet if you don't have immense electricity consumption. It keeps charge for longer periods and efficiently manages the power supply.
The Renogy battery can help power small devices like laptops, mini-fridges, energy savers, and others. It can also power refrigerators, but only for a short while. Moreover, it is highly affordable and user-friendly.
Pros
Retains charge for longer
Recharges swiftly
Works well in the cold
Can power small and large devices
Cons
Weighs 66 pounds
Not ideal for long camping trips
This dynamic and versatile OPTIMA battery is perfect if you want to use it for multiple purposes. Whether at camp or supplying power in-house, it remains a strong, consistent power supply. Moreover, this battery is dual-purpose with an excellent 750A CCA rating for dealing with the cold.
In addition, its deep cycle makes it suitable for domestic use, while spiral cell design improves its performance. Furthermore, it comes in two models: the D34M or the 34M BLUETOP battery, and both are outstanding in their respective categories.
Moreover, the battery is leakproof and highly resistant to vibration. This makes them safe for placement at different positions.
Pros
Perfect for low temperatures
Long-lasting battery life
Works on land and in water
Highly durable and resistant
Cons
Buying Guide for Purchasing Your First RV Battery
Before you go on to buy an RV battery for your camping trip, there are a few things you need to keep in mind. Although the internet and battery market is flooding with new, old, multi-purpose, affordable, and expensive batteries, not all are genuine products. Therefore, we have listed below some factors you should look out for when you go shopping.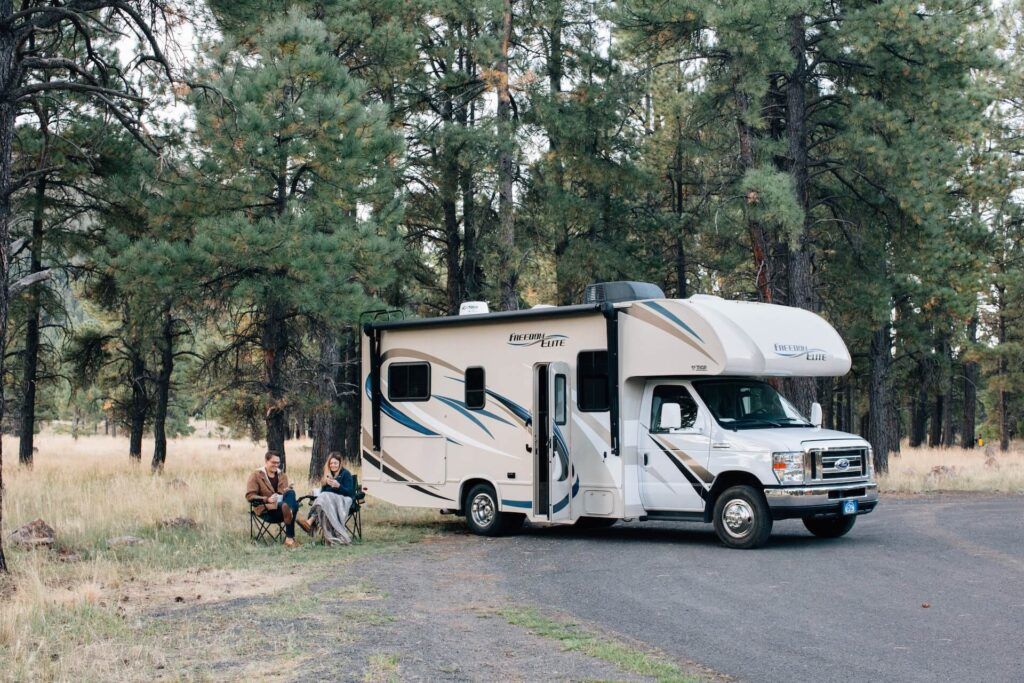 ● Quality
The first thing you need to consider is the quality of the battery. A high-quality, premium battery lasts longer and works better than its counterparts. Moreover, a good RV battery is cost-effective since you don't need to repair it often or buy a new one soon.
● Adaptability to Weather Conditions
One of the most important features of a battery is its capacity to adapt to weather conditions. For example, if you are going camping in winter, your priority should be a battery that provides long consumption and can work in freezing temperatures. Such batteries can maintain the temperature and speed of the gears according to their atmosphere.
● Power
The power of your battery determines the load it can carry easily and the time consumption it can offer. For instance, heavy battery use is the optimal choice for trips that are to last over a week or so. Otherwise, a small battery should be fine if your trip lasts a day or two.
● Price
In the market, you will see batteries ranging from $200 to a hefty $1500, depending upon several factors. You need to decide the price you can afford and then step into the market. The goal is not to buy an expensive battery but a good battery at an affordable price.
Frequently Asked Questions (FAQs)
1. Why do I need a good RV battery?
A good battery safely powers up your devices. At the same time, a poor battery may not supply the desired power and may break down quickly, so it becomes non-functional.
2. How do I know if my RV battery is dying?
You would know your RV battery is dying when it fails to do even the simplest of tasks. For example, charging a mobile phone or powering a camping cooler becomes tougher each time.
3. What is the ideal battery power?
The ideal battery power is said to be 12 volts. It can power most standard appliances and can even bear a heavy load for some time. Therefore, to make camping easier, opt for this size.
However, if you are more into batteries and stuff, you can buy two six volts batteries and connect them in parallel. Moreover, this method is more cost-efficient.
Conclusion
Dry camping can be fun and adventurous with the right equipment. Moreover, a good RV battery can help you power your devices easily and doesn't require much effort. However, choosing the right one can be difficult. By using our guide, you'll be able to find the best RV batteries for dry camping.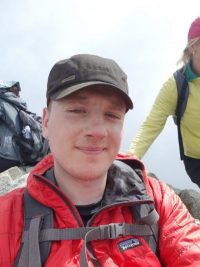 Mins Lukas Savela is a travel writer whose main focus is adventure travel. His passion for wildlife and nature has carried him to many countries in the world. He loves hiking the best trails on earth and sharing his experiences through writing. He hopes his experiences will help more people to start their own adventures and appreciate the world surrounding them a little bit more.
Mins Lukas Savela (also known as Lukas Saville) has written numerous articles that have been published on websites like Wandrly magazine, Go Nomad, Osprey.com, RAD Season, Wilderness Society, The Los Angeles Beat, California.com, Nature Conservancy, and many others.