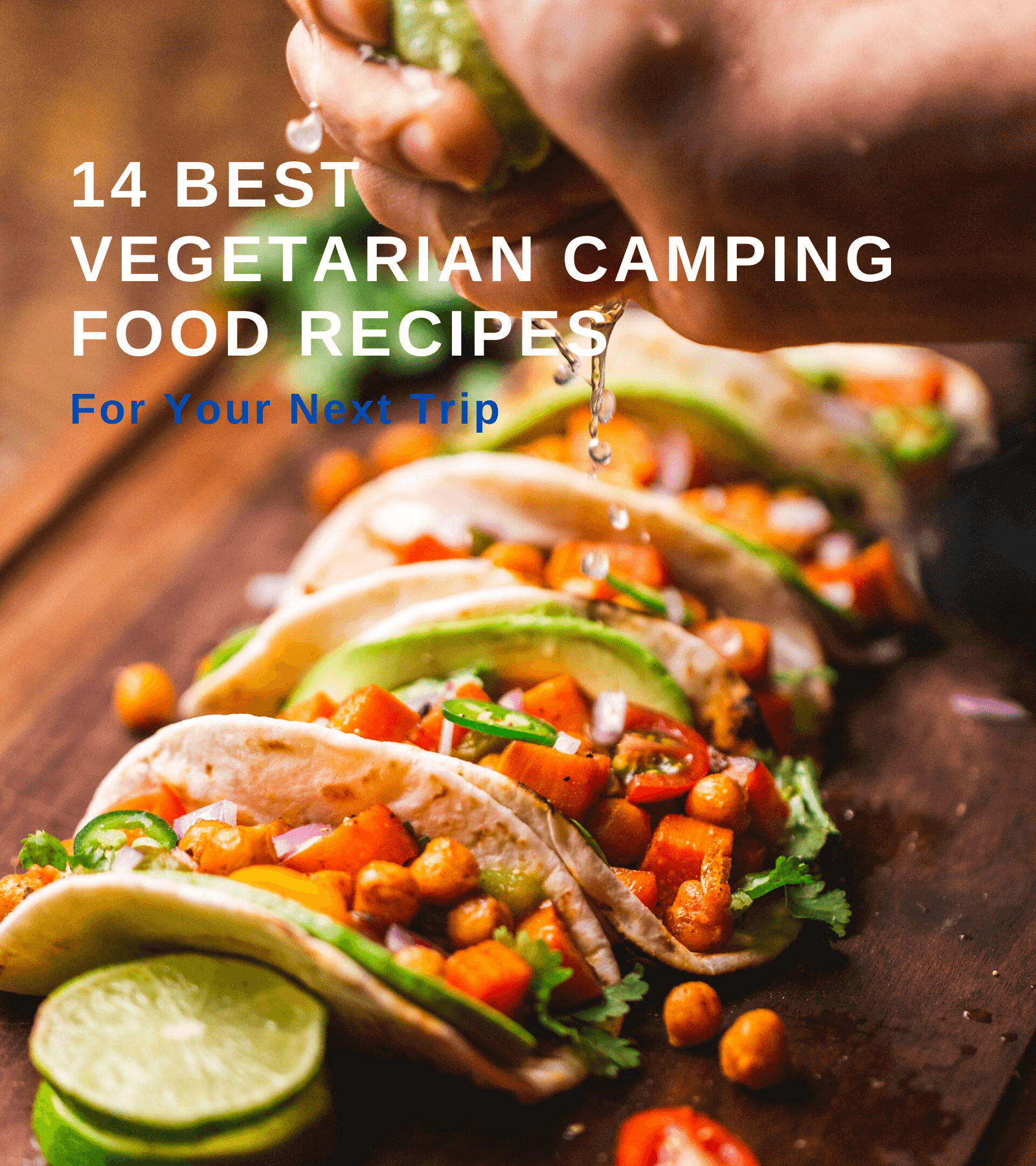 Everyone loves a great camping trip, but the last thing you want to worry about is what you're going to eat on that trip. That's why you need to be prepared with a great list of vegetarian camping food recipes that are cost-efficient, easy to travel with, and easily prepared. You want to make sure that if you are planning a camping trip, you have all of the necessary cooking tools (like your Dutch Oven, foil, skewers, cooler, and anything that will make the great outdoors experience just that "the great outdoors"), and that it's super fun and easy to do.
Although you won't have the at-home feeling, you'll definitely be able to eat like you were home. It's not a requirement to cook every meal and that's why I also want to share some amazing no-cook vegetarian camping foods with you that I think you'll love. Don't forget the key to success is having a great vegetarian camping food list to go shopping with.
Vegetarian Camping Food for Breakfast
Let's get started with some cool vegetarian camping food ideas for breakfast. This is the most important meal of the day, even when camping. The great thing about breakfast is that you really don't always have to cook breakfast, so I'm going to start off with some really great no-cook vegetarian camping foods. I'm going to share a few meals that are going to be delicious and require very little preparation.
1. Peanut butter overnight oats. This made the cut as the first easy-to-prepare meal because you can totally prep this in advance, eat it hot or cold, and eat it as breakfast or a snack. It's super filling and comes with a good source of protein for you. It's just 5 ingredients and is ready in no time. Follow the recipe provided here, by Minimalist Baker and even play with some mix-ins to spice it up a bit.
2. Hard-boiled eggs and English muffins. This one is really easy because you can prepare it ahead of time also. Eggs are a really good source of protein as well and can be eaten at any time. To keep it packed with protein, pick a veggie spread like avocado or even hummus, and breakfast is served.
3. Breakfast cereal with fresh fruit. This can double as a snack also with fruit. Whatever cereal you choose, add nonfat and/or non-dairy dry milk so you just need to add water. It's perfectly filling for a quick rise and shine starter.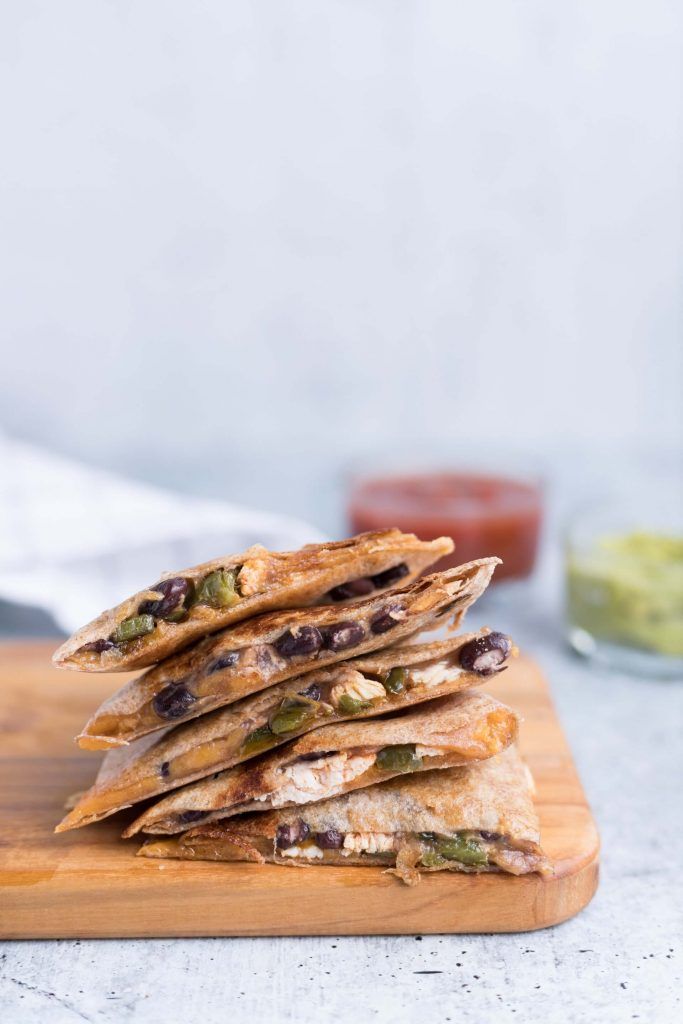 4. Black bean, egg, and cheese quesadilla. Get your campfire going for starters. Grab a carton of egg mix, grab your can of black beans, and your shredded cheese. You opt for how you'd like to prepare this one, either make ahead or make it on-site. Fill your tortilla with your mixed eggs, black beans, and cheese and then place it in foil. You can cook that right over the fire for a few minutes like you would roast marshmallows and you have a great breakfast quesadilla.
5. Bagel and cream cheese. There's literally no preparation for this breakfast favorite unless you want it warm. Grab your bagel, grab your cream cheese from your mini cooler, and spread it on. Again, you can always add your favorite fresh fruits as an additional item to complete your mini-meal.
Vegetarian Camping Food for Lunch
Now let's talk about some of the best vegetarian camping food for lunch. I'm not going to keep it as basic as breakfast but I am going to go with some great meals that you can throw together on a budget and a lot that you can prep, chill, and grab in a flash.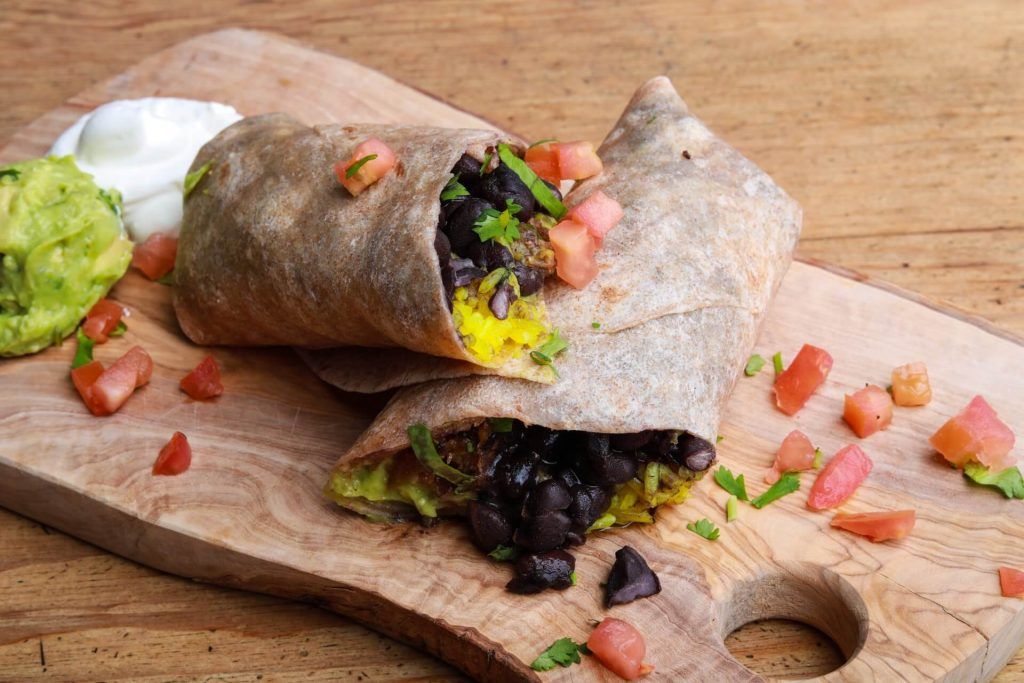 1. Hummus veggie wraps. Pre-slice some bell peppers (green, orange, red, and yellow), mushrooms, red onions or sweet onions, and any other veggie you desire to make this easy lunch idea. Spread the hummus all over the tortilla and layer your veggies, then roll it right up to enjoy. Great tip: grab any flavor-infused hummus pack from the store, the roasted pepper flavor would go great with this wrap.
2. Green vegetable burrito. You'll need the base items for this one fresh spinach, zucchini, garlic clove, cheese or a veggie spread, and some pickled jalapeños. If you're feeling this one, here's a cool recipe you can use from We Don't Eat Anything With A Face.
3. Tofu veggie kabobs. While I'm on the veggie kick right now with lunch, I have to add this yummy protein-packed dish. Tofu is an amazing non-meat item that tastes delicious, it takes on the flavor of ingredients it's cooked with too. Remember when I said you had to make sure to have the necessary cooking utensils? For this one, grab your skewers and get skewing. Want to check out this recipe? Click here to see this easy vegetarian camping food idea from One Green Planet.
4. Delicious Campfire nachos. Who doesn't love nachos right? Well, you can have them while camping too! Make sure you have your tortilla chips, can of black beans, fresh veggies (green onions, tomatoes, jalapenos, black olives, avocado), cheese, salsa and if you choose to have sour cream, this will be a wonderful lunch that fills you up until time for dinner! Disclaimer: this particular recipe by Fresh Off The Grid mentions a meat add-in, this is an option, but preferred to go without it for a great vegetarian nacho platter.
5. Curried brown rice veggie bowls. Here's a prep ahead dish for lunch that's going to be so delicious and filling. Make the brown rice ahead of time and thaw the frozen veggies when you get ready to make the bowls. For this particular recipe from Eat Healthy Eat Happy, you'll need 20 minutes and your Dutch Oven again.
Vegetarian Camping Food for Dinner
Alright, let's talk dinner! These next 4 vegetarian camping food dinner meals are sure to make you feel good. So let's dive in.
1. Bean burgers. Burgers are so good and you can mix it up in variations also. Here's the one I love with sweet potatoes from Fresh Off The Grid. You've got to try this moist delight.
2. Veggie gyros. Here's an awesome recipe that you can use from Cait's Plate that you'll love. With all the right flavors, your tastebuds will thank you.
3. Red lentil sloppy Joe's. Here's a vegetarian spin on a fan favorite. Check out the recipe here from Modern Little Victories. It's delicious, fun, and easy to make.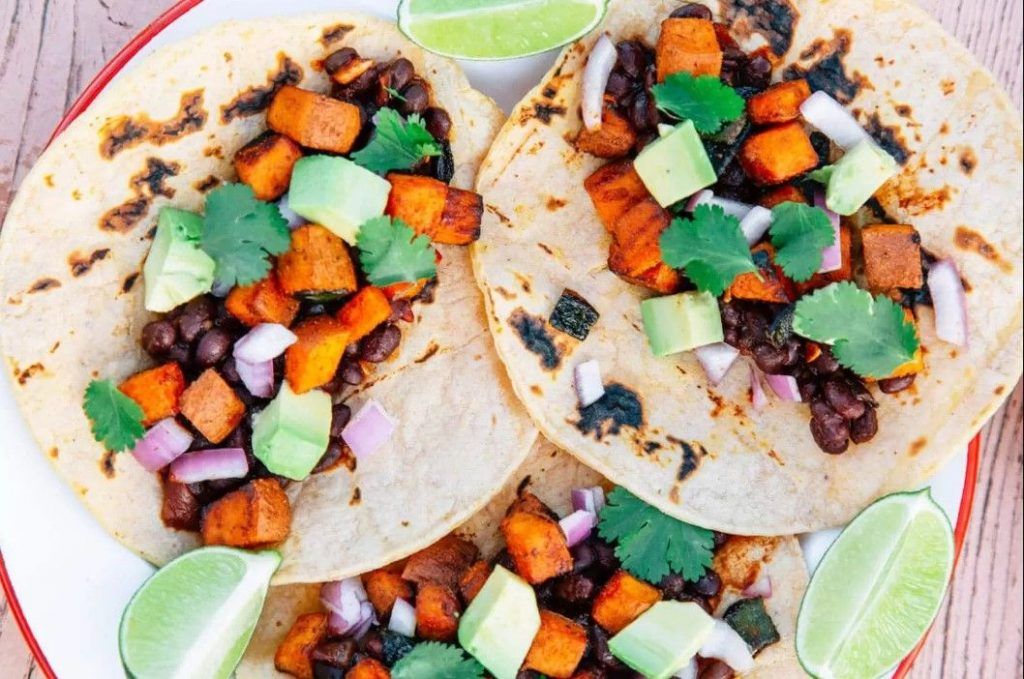 4. Sweet potato black bean tacos. Fresh Off The Grid has a tasty recipe for these must-try tacos. One of the easiest dinner meals by far, what's not to love?
Non-perishable Vegetarian Camping Food
The last thing we want to go over is a list of non-perishable vegetarian camping foods. While camping you want to pack affordable and light, with easy foods that can be pre-made, cooked, and require minimal chilling. Though this isn't an exhaustive list, you'll find that a lot of the meal ideas that I have already provided include some of these items.
1. Beans. While camping, the best option for beans would be canned beans because it will cut your cook-time way down. But if you want to use dry beans, you can make these ahead of time and just store them for your trip. Black beans are really great for lots of recipes and they are so good.
2. Nut butter. Don't worry about allergies or taste preferences because any nut butter will work with recipes that you use. Wondering what types of alternatives to peanut butter there are? There's almond butter, cashew butter, pecan butter, coconut, and even sunflower!
3. Non-dairy and/or dry milk. This is a great option for breakfast cereals, meals that require milk as an ingredient to cook with, and as a tasty stand-alone drink option. Plus, it's convenient if you use dry milk, just add water to mix as much as required in a specified serving and you'll be able to enjoy it over the entire course of your trip.
4. Fruit. Because fresh fruit doesn't need refrigeration or chilling until opened, this is a great camping food. You can even opt for dried fruit instead of going the fresh route.
Camping, cooking, and eating healthy can be as fun as you want it to be and it doesn't have to be a headache. Remember, vegetarian meals are great for the outdoors. I hope you have enjoyed reading and have found a new love for camping.
Liked this article? Check out more great articles about camping food