In this article, I have put together a list of California's best RV camping parks. These parks all provide convenient amenities such as restrooms, showers, laundry facilities, electrical hook-ups, picnic tables, and sometimes fire rings/barbecue grills so that you don't have to cook every meal on a camp stove. Some of these RV parks provide extras such as fitness centers, mini-golf courses and small water slides for the kids.
The parks on this list are all fantastic and close to big cities in California. If you need to get away from city life, these parks are a great option because they are close by.

1) Yosemite Pines RV Resort – Groveland, CA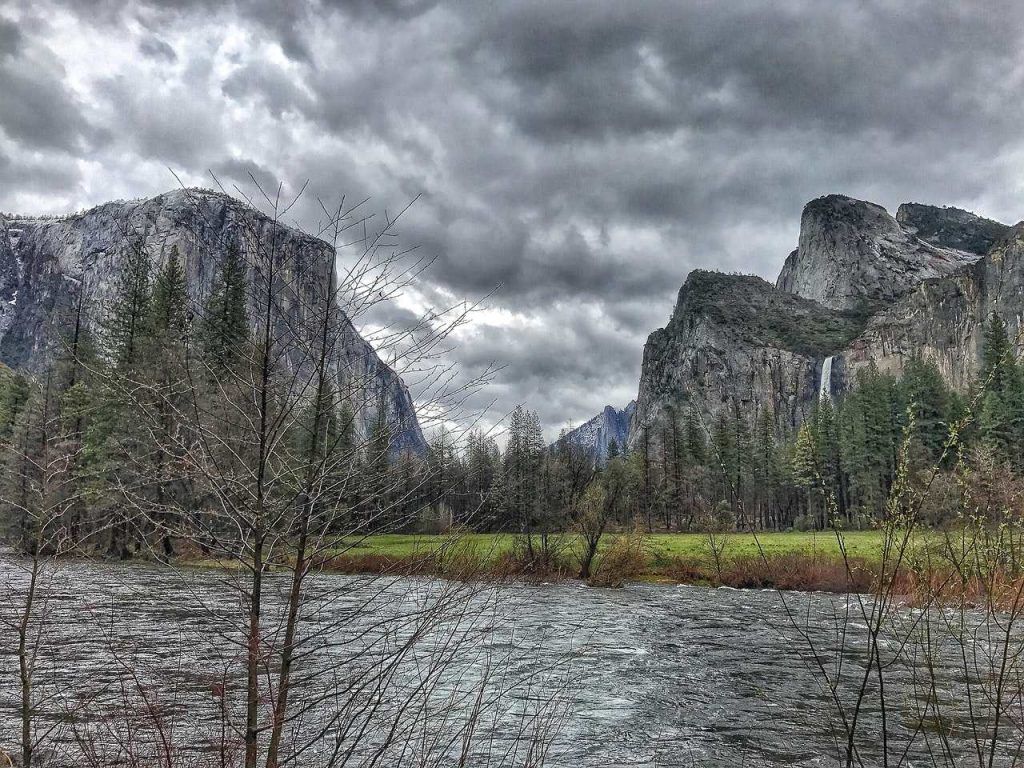 Yosemite Pines RV Resort is one of the best places to camp in Central California. Located right at the base of Yosemite National Park, it's a convenient place to stay before you go hiking or camping in Yosemite (and a very popular place to stay for people who work and live within the park).
There are over 200 campsites available and full hook-ups, restrooms with clean showers, and several community fire rings.
2) Cuyamaca Rancho State Park – CA
Cuyamaca Rancho State Park is one of the largest state parks in California and offers some of the most mind-blowing views you can imagine. You don't have to be a nature lover to appreciate the beautiful camping sites, waterfalls, and lakes available here. There is also an on-site restaurant for convenience.
If you're worried about what to do while you're not out exploring the beauty of California, don't be! There is plenty of entertainment, including hiking trails, fishing spots and bike paths.
3) Harbison Canyon Park – Ramona, CA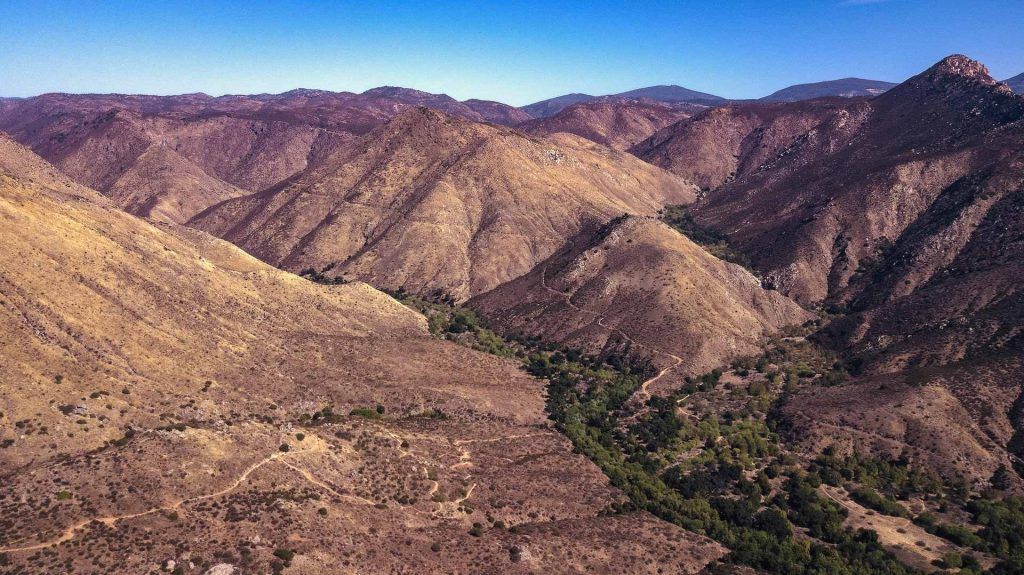 Harbison Canyon Park is a beautiful RV camping park that's perfect for those who want to be near hiking trails and nature but still have easy access to restaurants and grocery stores. There are over 50 campsites available that offer full hook-ups, restrooms with showers and a dump station.

4) Paradise by the Sea Beach RV Resort
Paradise by the Sea Beach RV Resort is the ideal location for you to enjoy all that San Diego has to offer if you want to spend as much time as possible outside. The resort is located close to the Pacific Ocean coastline, and it offers full RV hookups and complimentary wireless internet at all sites.
Guests can also enjoy cable television access and access to onsite services like trash and recycling.
5) Bakersfield River Run RV Park
Look no farther than Bakersfield River Run RV Park if you're searching for a wonderful location to stay in Bakersfield. This park offers luxury resort-style RV sites with full electric, cable television, and wireless internet connections.
The banks of the lovely Kern River are home to several campsites, each with its own set of amenities such as concrete patios and open grassy areas. A huge recreation room, a cutting-edge exercise center, and an indoor swimming pool and spa are all available in the clubhouse.
A complete meeting area, a kitchenette, and spacious barbecue grills can all be found onsite at Group Accommodations Bakersfield River Run RV Park is a wonderful place to stay in Bakersfield!
6) Clio's Rivers Edge RV Park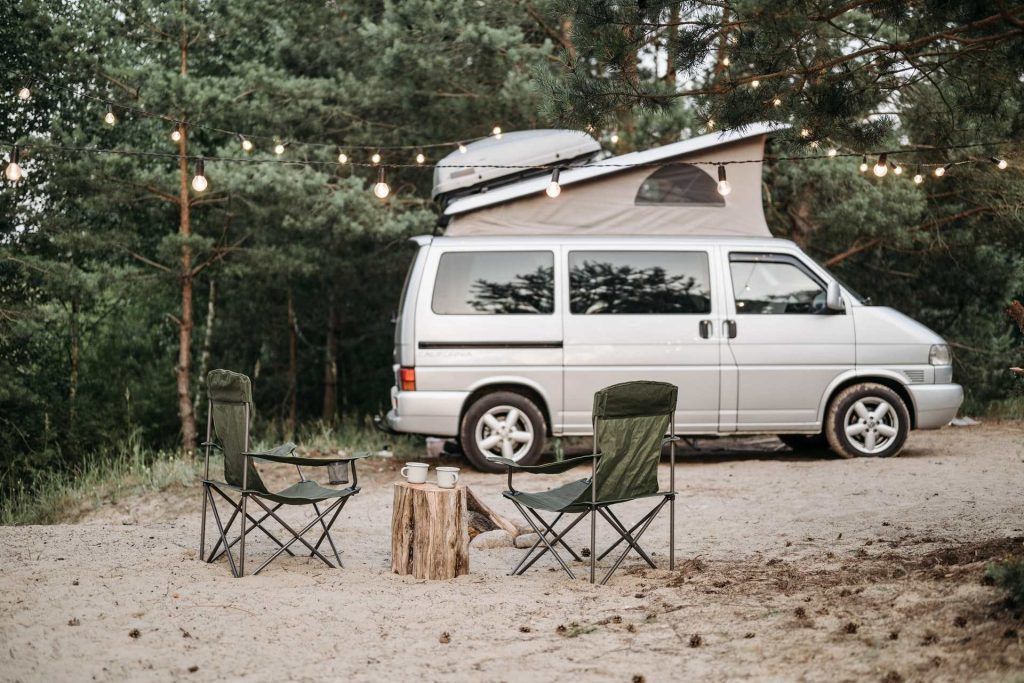 Clio's Rivers Edge RV Park is well known for its beautiful location on the banks of the Feather River's gorgeous Middle Fork.
The park has 200 RV sites with full electric hookups, cable television, and free wireless internet. An off-leash dog run is available for visitors traveling with their pets.
The park is just a few hours' drive from more than 100 lakes, 1,000 miles of fishing streams. There are also rivers, and seven public golf courses for championship golfing experiences.
Awards the park has received include being voted one of the "Best RV Parks in America" by Trailer Life magazine and one of the "Top 10 RV Parks in California" by Good Sam Club.
Whether you're looking to spend some time fishing, golfing, or just taking in the beauty of nature, Clio's Rivers Edge RV Park is the perfect place to stay!
7) Creekside RV Park
If you're looking for a place to stay while exploring the natural wonders of the Eastern Sierra Nevada Mountains, look no further than Creekside RV Park! This beautiful RV park is located along the banks of Bishop Creek's South Fork, just outside of Bishop.
The park is near several of the state's most popular attractions, including South Lake and Lake Sabrina, two of the finest sites for trout fishing in Georgia.
People can visit overnight or for a longer period of time between April and November each year to explore everything the mountain region has to offer, including nearby chances for horseback riding and hiking at trails like the John Muir Trail.
Creekside RV Park is the perfect place to stay while enjoying everything the Eastern Sierra Nevada Mountains have to offer!
8) Eagle's Nest RV Park
This park is a wonderful place to stay if you are looking for some peace and quiet. The park is located in Tionesta, Pennsylvania. It is close to a million acres of natural wilderness.
The forest offers many opportunities for outdoor recreation, including hiking, fishing, hunting and biking.
The park also provides overnight camping opportunities, beginning at $16 per night. There are 36 acres of parking and access to private hiking trails, sporting courts, and a children's playground on the lot year-round, which means you can stay as long as your vehicle will allow. Wireless internet is available throughout the site
Must have equipment an RV owner needs for a camper
A trailer hitch
The trailer hitch connects the camper to the vehicle. If you are towing your camper behind your vehicle, you'll need a trailer hitch. Trailer hitches are classified according to the weight of the load they can handle (along with other factors). If you're not sure how to install a trailer hitch, visit a Hitch specialist.
Voltage tester
The voltage tester can determine the functionality of the electricity in a campsite. The voltage tester doesn't require batteries and can be used during camping season for several years.
Cords: You'll need cords so that you have enough wiring to connect your appliances to a power source when at a campsite. Some RVs will come with an electrical cord (allowing you to plug into the property's power source), but if yours does not, be sure to purchase one.
Water hose
The water hose is used to drain the grey and black water tanks in your camper. It can also be used to fill up your freshwater tank, which means you'll need a cover for the hose while it is empty (otherwise, water will come out).
Water pump
The water pump is used to get rid of the waste in your freshwater hose. You must have at least one on hand while camping- especially if there is no easily accessible drain for this type of drainage.
Tire Repair Kit
Your camper will most likely come with a tire repair kit, but be sure to purchase one if it doesn't. Check the owner's manual of your camper for specific instructions on how to conduct repairs.
Tire Pressure Gauge
The tire pressure gauge is used to check the air pressure in your tires. You should know the correct air pressure for your tires, but if you don't, be sure to take note of the recommended pressure when checking them.
Sewer hose: The sewer hose is used for draining waste from your camper into a designated campsite drain. You should always have one on hand- especially if there are no easily accessible drains at the campgrounds you are visiting.
Final verdict
If you're looking for a place to camp in California, several options are available. Whether you want to go near the ocean, stay close to nature, or access amenities like pools and restaurants, California has many great camping spots.
Be sure that your campsite has your desired electricity and water hook-ups before setting up shop. Many campsites in California will offer these amenities, but if you want to be closer to certain amenities or activities (like beaches), make sure you consider them before booking your trip!
Finally, make sure that your vehicle can handle the weight of your camper. I hope this article has given you some insight into California's best camping spots.