Anyone who wishes to save some bucks, live modestly, or be able to pack up and go at a moment's notice may find living in an RV to be an appealing housing alternative. If you've ever imagined living in an RV, you may be wondering where you might park it so that you can do so permanently. Fortunately, there are several options!
Long-term RV parking is easily accessible with a fast Google search from wherever you are. Long-term RV parking is available at several campsites and RV parks. Compared to nightly camping costs, it frequently comes at a substantially lower price. This article will tell you everything you need to know about RV camping near Port Angeles WA.

Best RV Camping Spots Near Port Angeles, WA
RVers and campsites profit from long-term RV parking: the campground receives a regular, dependable income, while the RVer receives a low-cost location to park for an extended period.
So, let's discuss more RV camping near Port Angeles, WA, to give you a better idea of the place:
1. Elwha Dam RV Park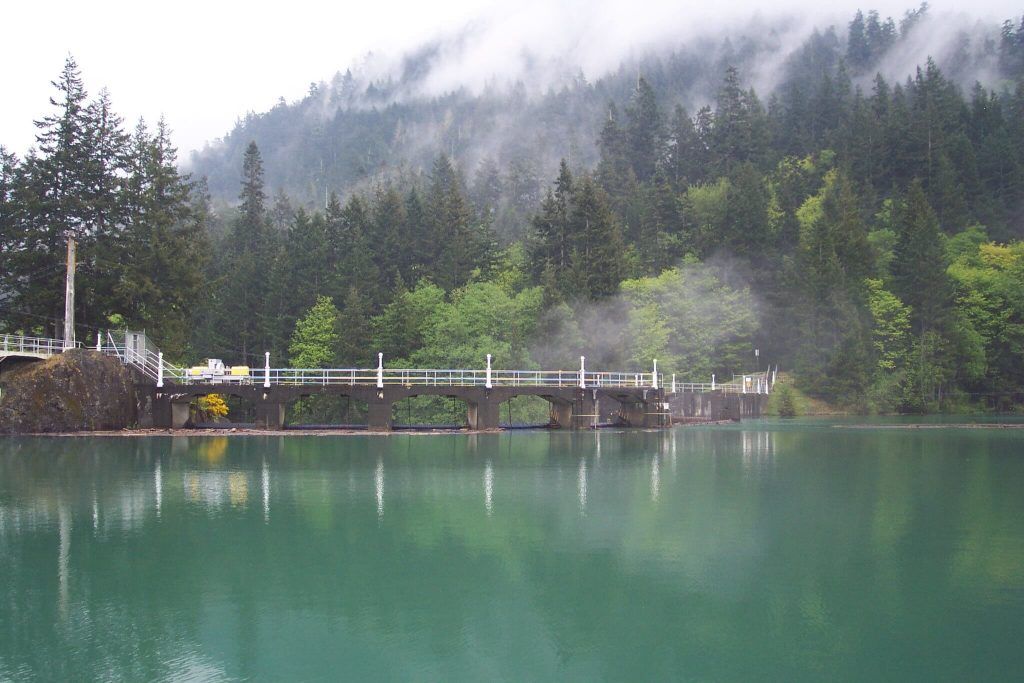 If you want to experience your life, park your RV nowhere but at Elwha Dam RV park. They can certainly accommodate Big Rigs in this park. Following guidance indications, you will have little issue handling your 40′ Class A while towing a vehicle.
The higher terraced sites are 70′ and have decent amenities, spotless toilets, laundry facilities, and well-kept grounds. The park has a fantastic vibe! A family of seven, who are the new proprietors, make every effort to make your stay enjoyable.
They enjoy telling stories and hearing about your trips. If you must leave your dog behind during the day, they provide a dog-sitting service for RV travelers with four-legged traveling companions.
2. Olympic Pines RV Park
Olympic Pines RV Park is one of the most affordable in the region, and as usual, you get what you paid for. If you wish to stay here, you must follow a set of guidelines created by the management.
Moreover, this site is near stores, gas stations, and fast food chains. Aside from that, they also offer laundry facilities and public restrooms. This park has some of the most distinct amenities you won't find anywhere else.

3. Olympic Peninsula / Port Angeles KOA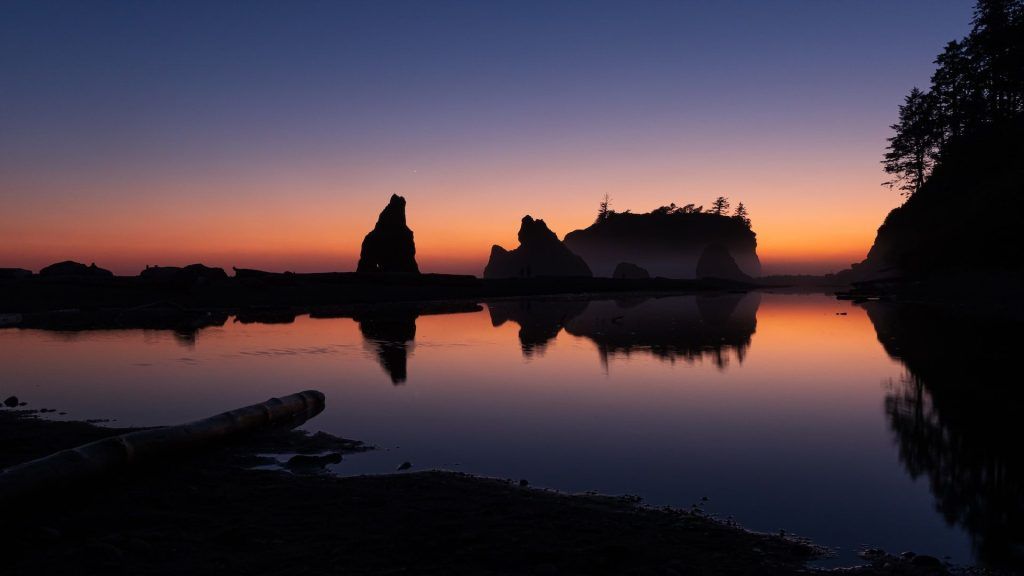 The Olympic Peninsula is near restaurants and hotels. Moreover, there are gift shops, biking trails, and even a farm that you can visit nearby.
The reception staff are helpful and provide you with all the information you need about the camp. Moreover, the toilets are clean, and hot water is available 24 hours which is a plus. If you are looking for a quiet place to relax, this site is for you.
4. Crescent Beach and RV Park
This RV park fulfills both if you want to stay near the beach but want terrific mountain views. They have free WIFI, hot showers, and basic amenities.
They offer private parking for the safety of your RV and partial hook-up for electricity and water. In addition, they also have a private beach area you can enjoy without worrying about the crowd. However, you must pay a small fee to purchase a "day pass" if you are not a guest.
5. Peabody Creek RV Park
This park isn't pretty well equipped. But, it has some decent amenities you might need while your RV stays at this park. The scenic views, the safety and security, and the different vibes of the greenery are just some of its perks. To make your experience better, I recommend bringing some extra gear, like a portable power station for camping which will always help you out in situations where electric hookups are not available.
Frequently Asked Questions (FAQ)
Can I live year-round in an RV near Port Angeles, WA?
Some RV parks allow you to live long-term or all-year round. These parks encourage long-term campers to sign a six-month or yearly lease at several RV parks that rent monthly.
Rentals of long-term RV sites are handled differently by each campsite. Generally speaking, the greater your discount on camping costs, the longer your rental period is.
What are the perks of living stationery in an RV?
There are several advantages to living permanently in an RV, especially if you can locate one with many amenities. First, living in an RV may be far less expensive than renting a condominium, purchasing a home, or taking out a mortgage.
Additionally, campsites and RV parks often include a minimum of a few facilities. Hot showers are probably available on-site in even the most basic RV parks, which can be a welcome change from using your little RV shower. Free Wi-Fi, free TV, a pool, a hot tub, a laundry facility, a kids' playground, or a dog park are additional features to consider when choosing a long-term RV park.
Last but not least, you probably have the option to relocate across the park if you don't like your neighbors in a long-term RV place.
Is full-time RV living legal in Port Angeles?
RV life is allowed anywhere as long as you abide by local rules and policies. There are regulations prohibiting sleeping in automobiles in public in some towns and localities.
This implies that it may be unlawful to park your RV somewhere other than a campground. However, it is legal to live in your RV as long as you abide by local rules.
Conclusion
People who are motivated to live or little, those who wish to travel, or individuals who want to save cash can all benefit from living in an RV. You may find a work camp to pay your expenses as campgrounds often provide significantly reduced prices for long-term RV parking. If you're interested in RV camping near Port Angeles WA, this guide includes everything you need to know.
If you liked this article, checkout some of my other guides on RV and tent camping in various destinations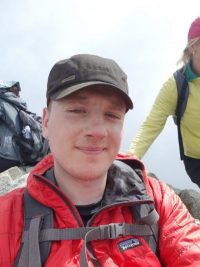 Mins Lukas Savela is a travel writer whose main focus is adventure travel. His passion for wildlife and nature has carried him to many countries in the world. He loves hiking the best trails on earth and sharing his experiences through writing. He hopes his experiences will help more people to start their own adventures and appreciate the world surrounding them a little bit more.
Mins Lukas Savela (also known as Lukas Saville) has written numerous articles that have been published on websites like Wandrly magazine, Go Nomad, Osprey.com, RAD Season, Wilderness Society, The Los Angeles Beat, California.com, Nature Conservancy, and many others.