Everglades National Park is one of the loveliest places you could camp out in Florida. A mélange of pine flatwoods and coastal mangroves interspersed with sawgrass marshes, this place is nothing less than a slowly flowing river. If you're heading there in an RV, you might be worried about where to park your vehicle. No fear though, I've got you covered with a list of the best campgrounds for RV camping in Everglades National Park.
1. Long Pine Key Campground
The Long Pine is a scenic campground where you can park your RV and engage in fun activities like biking, fishing, hiking, boating, wildlife watching and paddling. The campground is surrounded by a mixed terrain of the lake, forest, a little beach and streams as well as nature trails. You can get your own RVs or trailers here, and up to 15 guests are allowed on one site.
Amenities and Pricing
Clean toilets and showers are available, as is clean potable water. The great news for pet owners is that pets are also allowed here. For those wanting to have a cozy time during RV camping in Everglades National Park, campfires are allowed as well, although you have to carry your own firewood. The campsite fee is $25 for regular sites and $35 for groups.
2. Flamingo Campground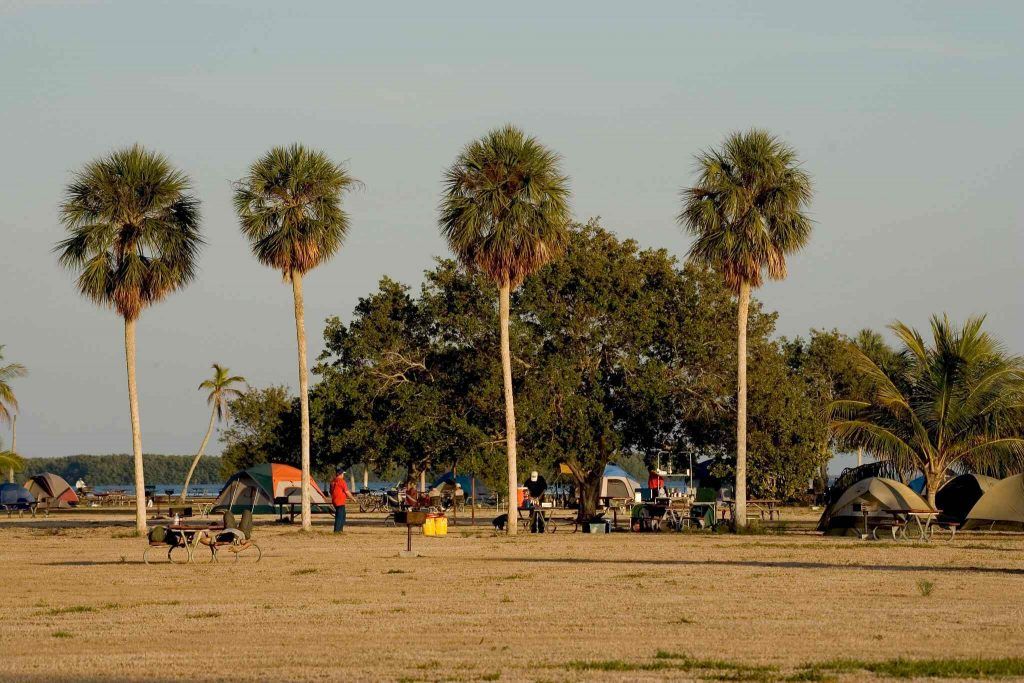 Open all year round, Flamingo Campground is surrounded by lots of trails as well as water so that you can go hiking and/or kayaking. The tent sites are also big and spacious for those coming in bigger groups, hence it's also on my list of best spots for RV camping in Everglades.
Amenities and Pricing
The campground, where you can drive in with your RVs, also offers boating tours, a functional food truck and a convenience store. The campground is equipped with dump stations, hot showers, picnic tables and grills as well as an amphitheater that is used in the winter. One night at the T-loop RV campsite with an electric hook-up would cost $45, while non-electric would cost $25, allowing a maximum of six adults each.
3. Boardwalk RV Resort
A neatly kept gated community, Boardwalk consists of full hookup RV sites, offering not only short stays of a week but further longer stays up to a year, as well as permanent homes you can buy if interested. If you visit Boardwalk, you can also enjoy fishing, playing golf on the greens, sunning at the beach, or shopping nearby. From Boardwalk, you can also visit attractions like Biscayne National Park, Coral Castle, Fairchild Tropical Garden, and more.
Amenities and Pricing
Other than clean showers, toilets, picnic tables, BBQ grills and laundry facilities, Boardwalk offers an air-conditioned, well-equipped fitness center, a heated pool, library, clubhouse as well as a general store stocking the basic supplies you may need. The summer rental rate from April to November is $69 daily, while the winter rate from December to March is $79 daily. The semi-annual rate is $4820, in addition to metered electricity.
4. Miami Everglades RV Resort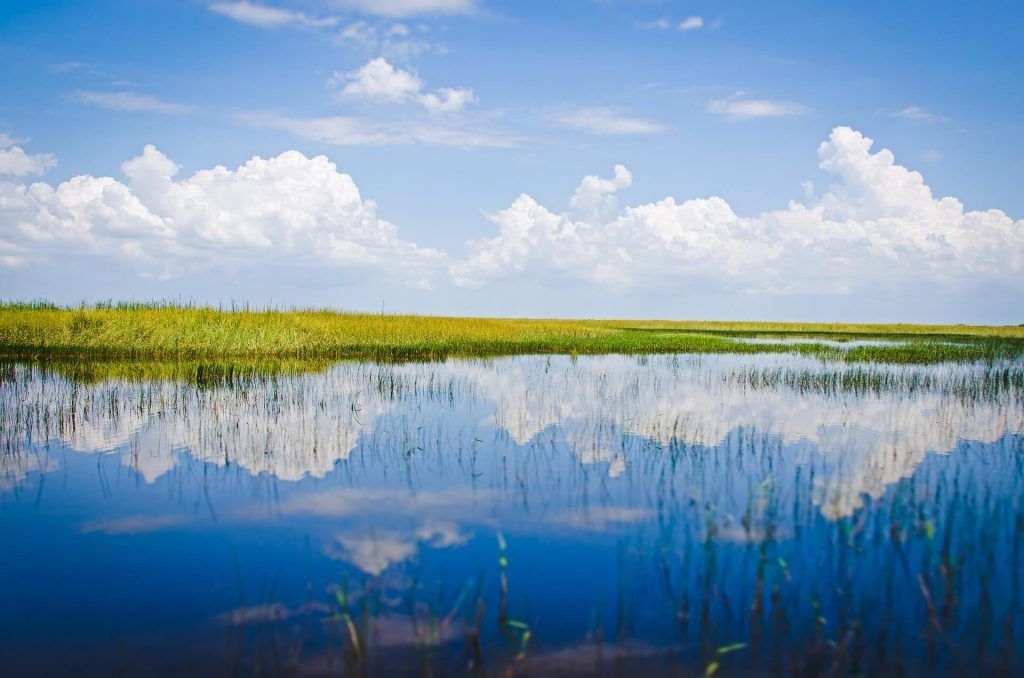 A little less than 10 miles from Everglades, Miami Everglades RV Resort lets you visit lots of nearby attractions such as the Miami Beach, the South Beach Art Deco District, and shopping centers at the Bayside. While here, you can enjoy activities like ping pong, shuffleboard, bean bag baseball, potlucks and other relaxations such as coffee on deck and movie nights.
Amenities and Pricing
The resort is equipped with several amenities such as a spa, hot tub, pool, clubhouse, dog park, full WiFi connection, clean restrooms and showers, laundry facilities, and a convenience store, among others. The rent for one night for a standard RV site housing maximum of six people is $56 with water and electric connection, cable, picnic table and a concrete patio are provided as well. The full hook-up 50 Amp site costs $69 per night and can also house up to six people. Lodge and cabin options are also available.
5. Midway Campground
A front country campground, Midway might take a little while to reach to and from the Everglades but is nevertheless a great option for those who enjoy unwinding in nature. You can take a shot at fishing here in their pond, feed the ducks, bounce around on the jumping pillow, and can enjoy the pool as well. They also organize day trips to scenic and interesting places like Blue Ridge Parkway, the NASCAR Hall of Fame, and themed weekends as activities.
Amenities and Pricing
Midway is open all year long and offers drinking water, dump stations as well as clean restrooms. Electrical hookups are also available for RVs. The campground can house up to 26 RVs and 10 tents, charging $30 for the RV site and $24 for the tent site.
6. Southern Comfort RV resort
For those who don't have an RV or camper, Southern Comfort offers cabins on rent, but for those who do have RVs, there are excellent camping options on a daily, weekly as well as a monthly basis. What's more, there's a lot to do at Southern Comfort, including a tiki bar that's open everyday from 5 pm to 11 pm, several camp activities such as exercise class, cards and games, access to a heated pool and aquacise. From here you can also visit nearby beaches, boat ramps, the Florida Keys, and more.
Amenities and Pricing
Southern Comforts offers a storage dump facility, cabins with all amenities such as toilets and running water, showers, laundry machines and picnic tables. Non-aggressive breeds of dogs are also allowed on the campground. The daily rent for RV camping is about $59, while weekly rent is between $265 to $350 (taxes not included). Daily rent for tent sites is $28, and you can stay for a maximum of three weeks in the tent.
7. Davie/Ft. Lauderdale KOA
Based quite close to the highway, this campground offers a range of camping options from RV parking to cottages and as tent sites. While here, you can drive for about half an hour to the nearest beach or you can choose one of the many recreational activities offered by the campground, such as opting for Airtour America Inc., Carrie B.Cruises, or enjoy a free Saturday morning pancake breakfast.
Amenities and Pricing
The campground offers on-site RV storage, showers and restrooms, pool, laundry facilities, nearby horse and nature trails, a farmer's market, paid propane supply, and as motel rooms for longer stays. On the RV site, KOA Patio, up to 6 people can be accommodated at about $80 per head, a night, if your RV is less than or about 30 feet long with no slide-outs. It is a 50 AMP site and you will get water, a charcoal grill, a big outside patio area and extra seating.
8. Big Cypress RV Resort & Campground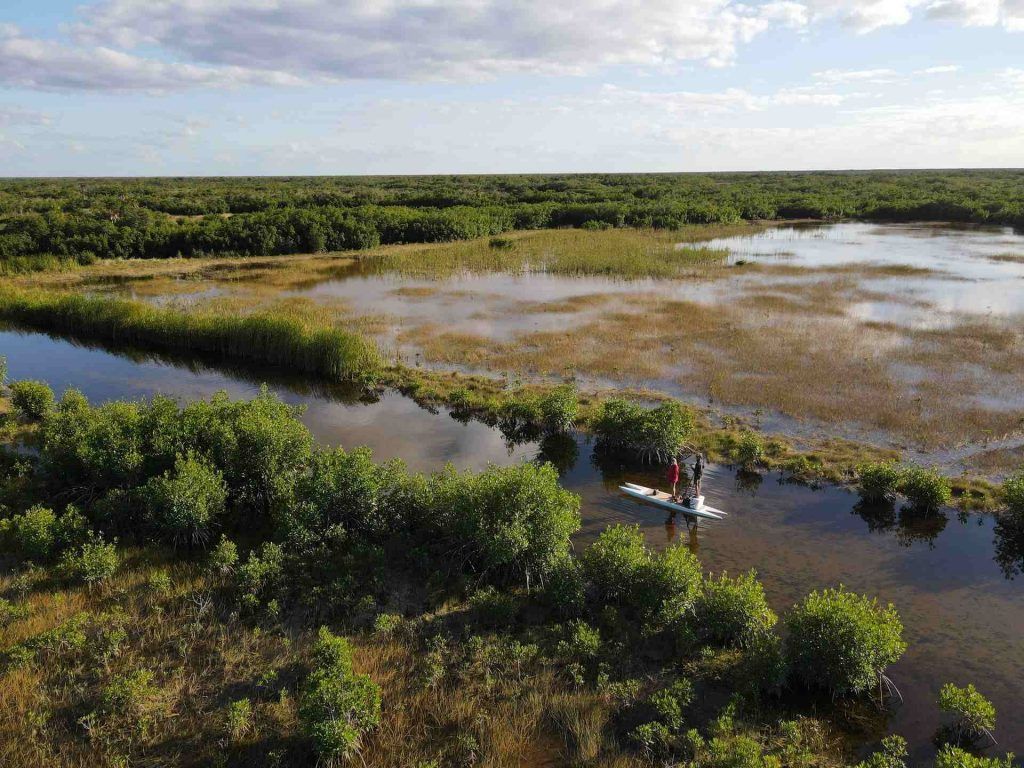 Providing the options of grassy and paved RV sites as well as lovely little chickee huts if you crave some local culture, Big Cypress lets you visit close attractions such as the Swamp Water Café and the Ah-Tah-Thi-Ki Museum.
Amenities and Pricing
The resort offers a heated pool, clubhouse, exercise room, laundry facilities, miniature golf and a basketball court as well as local fishing opportunities. The RV sites come with water, electric connection, sewerage, and table and grill, and are priced at $60 a night for a premium site, while the deluxe site costs $55 a night, both fit for two adults and two children.
So, these were the best campgrounds you could try if you want to go RV camping in Everglades National Park. Which one would you pick?
Planning an RV trip? Here are some articles that you may find useful: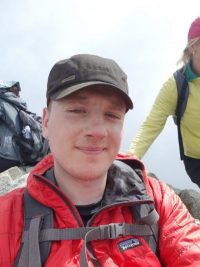 Mins Lukas Savela is a travel writer whose main focus is adventure travel. His passion for wildlife and nature has carried him to many countries in the world. He loves hiking the best trails on earth and sharing his experiences through writing. He hopes his experiences will help more people to start their own adventures and appreciate the world surrounding them a little bit more.
Mins Lukas Savela (also known as Lukas Saville) has written numerous articles that have been published on websites like Wandrly magazine, Go Nomad, Osprey.com, RAD Season, Wilderness Society, The Los Angeles Beat, California.com, Nature Conservancy, and many others.