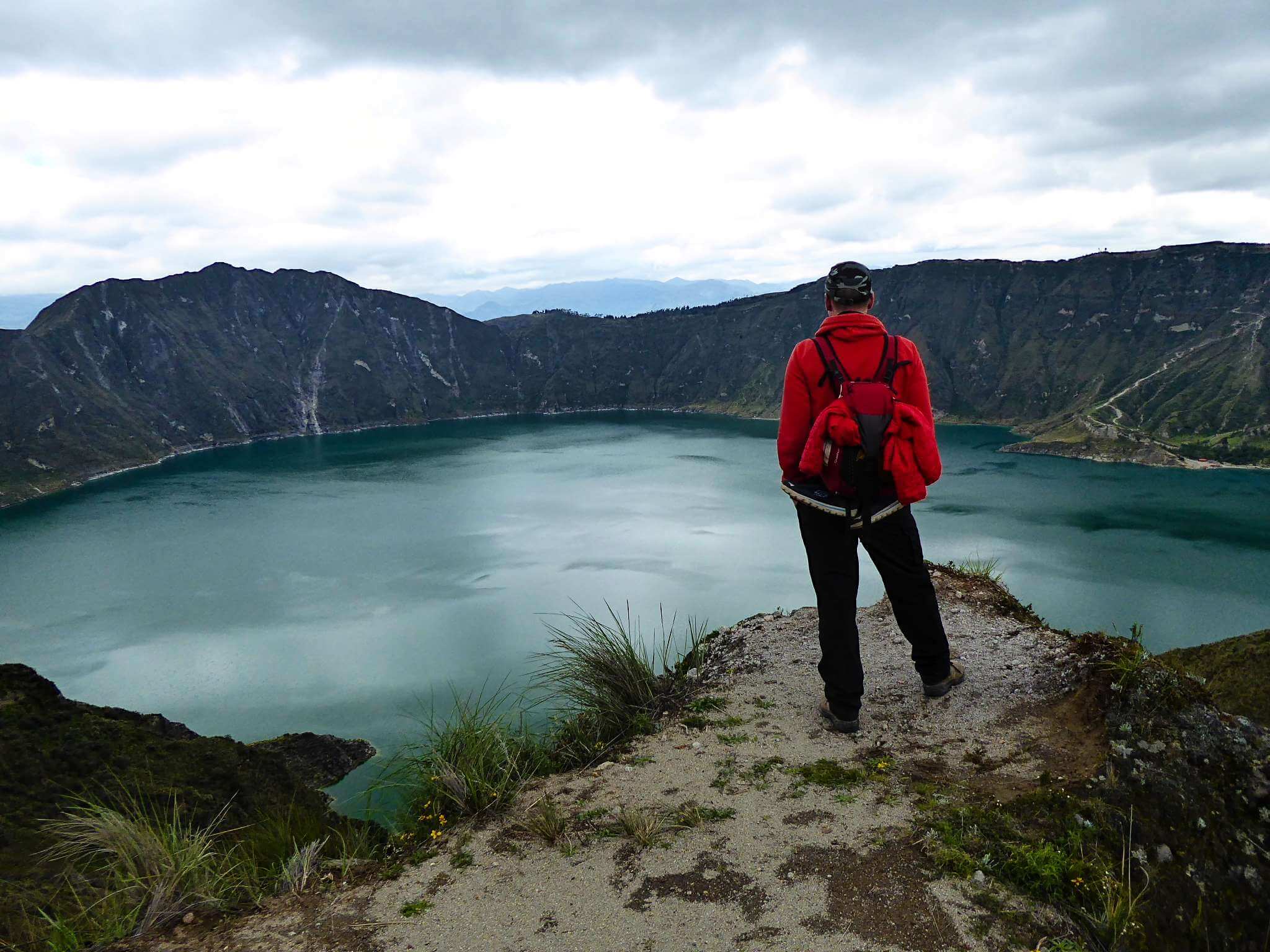 If you ever see the pictures from my adventures, you will quickly spot that I wear the Nano Puff Hoody in almost every situation. The truth is, this is my go-to outdoor jacket for six years in a row. Let's start by saying that this is a jacket you can count on. It especially shines as a buffer from the wind. But it also performs amazingly well at keeping the heat, packaility and storability. Read on to see the full review of the Patagonia Nano Puff Hoody.
Patagonia Nano Puff Hoody: The Verdict
Yes, the Nano Puff is a performance jacket. However, I'd also brand it a fantastic crossover option because of how stylish it actually looks on. I find myself throwing it on whenever I dash out the door in jacket weather even if an "expedition" isn't necessarily on my agenda. I think that's one of the things that can make this admittedly pricey jacket an economical choice for someone who needs a really heavy-duty jacket for a particular trip or vacation because you definitely will wear it again. It really feels tailor-made for spring and summertime camping, hiking and climbing adventures in most climates. However, this is not necessarily a jacket that's going to deliver in ultra-cold conditions. I'll talk more about the specifics of that in a little bit. First, I just want to get out a few quick details on construction that you can use for comparison points.
The insulation on this jacket feels really elegantly done once you slide into it. Patagonia uses its proprietary 60-g PrimaLoft® Gold Insulation Eco for this design. The construction consists of 55 percent post-consumer recycled content. The shell and lining are made from polyester that's 100 percent recycled. I'm going to talk a bit about how that's translated to real-world environments for me in a bit. There's really a lot to dig into when looking at the Nano Puff. Check out my Patagonia Nano Puff Jacket review to learn the good, the bad and the unexpected!
The Patagonia Nano Puff Hoody scored 4.1/5.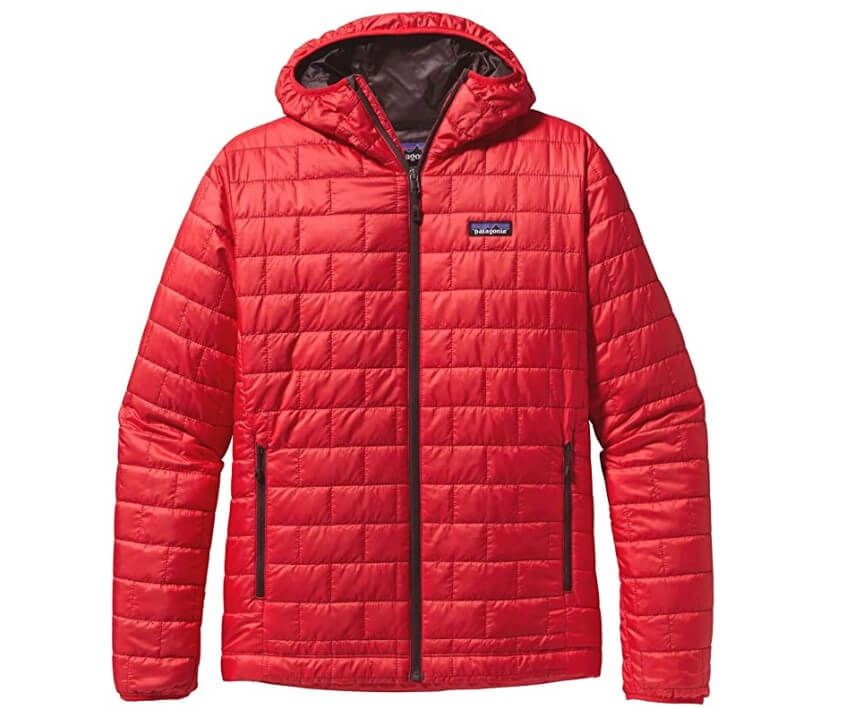 *The Wild Guides is reader-supported. When you buy through links on my site, I may earn an affiliate commission at no extra cost to you. Learn more*
Patagonia Nano Puff Hoody Specifications
Let's start with the specs on the Nano Puff Hoody. I can tell you from my personal experience that the different elements of this jacket come together nicely for creating warmth and durability. The waterproof element of this jacket is really invaluable when you're out there without any shelter in sight. However, I'm also going to cover some limitations when it comes to the Nano Puff's water resistance. Here's a rundown of what you need to know:
100 percent recycled shell fabric offers a very durable, water-repellent finish.
55 percent recycled insulation via Patagonia's 60-g PrimaLoft® Gold Insulation Eco material is water repellent and highly compressible. Even a wet jacket is going to retain 98 percent of warmth.
Horizontal quilting pattern stabilizes the insulation on the jacket and creates abrasion resistance with help from durable thread patterns.
Center-front zipper with a wicking storm flap and zipper garage. Your chin will love this!
Two zippered hand-warmer pockets and internal chest pocket.
A drawcord drop-tail hem helps to seal in warmth.
Weighs 11.9 ounces (337 grams).
Aside from performance, there are several more highlights to this jacket. The use of a majority percentage of recycled materials in certain parts of the jacket is really impressive. The jacket is also Fair Trade Certified™ sewn.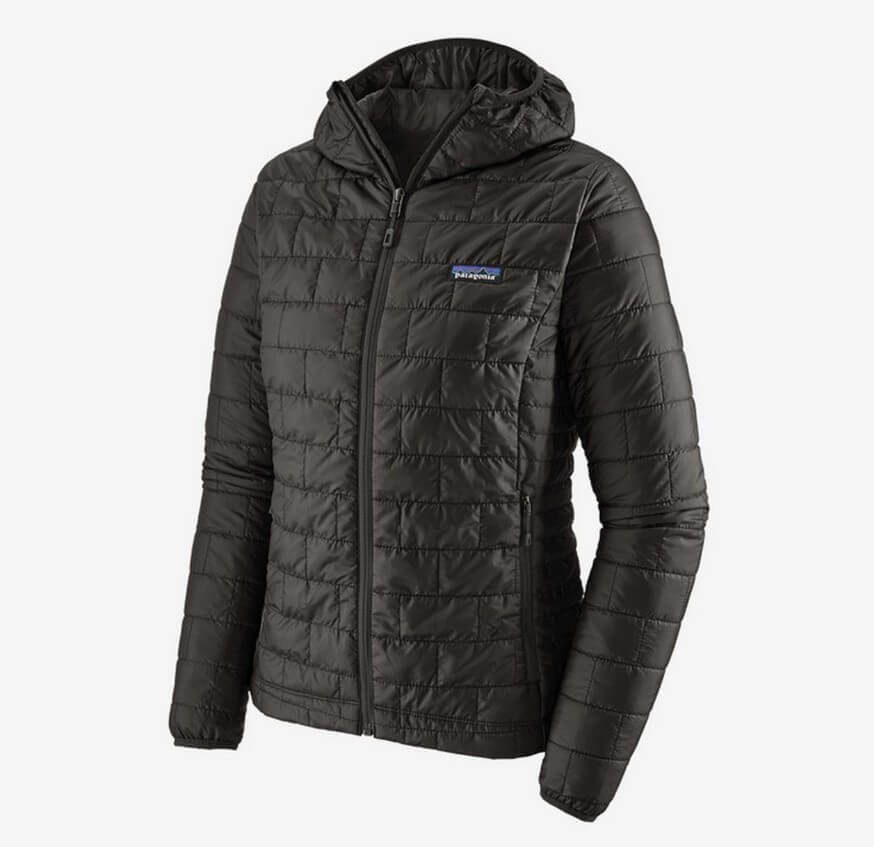 Patagonia Nano Puff Hoody Field Performance
Comfort and Fit
4.5/5
The Nano Puff Hoody more than passes the test for comfort. The fit is true to size with plenty of allowance for mobility in the shoulders and elbows. Personally, I think the jacket shows off its form best in neutral colors. Black and grey hit a sweet spot if you're looking for a jacket that's easiest to pivot between excursions and everyday life. The other plus to this jacket is that you can customize it based on current temps. For instance, I often find that I can optimize the jacket just by putting on an extra layer under it on colder days. It's also formfitting and sleek enough that you can easily add another layer on top of it.
Weight and Packability
4.0/5
Is the Patagonia Nano Puff Hoody heavy? The jacket weighs 11.9 ounces. That's pretty light considering that many winter jackets easily weight 25 ounces. What's more, many hoodies that allow the wind to blow right through weigh between 16 and 19 ounces. I've never found this jacket to put a load on the shoulder and neck area the way some heavier jackets I've worn in the past have. I think you'll also appreciate that this jacket is lightweight enough to be very portable. It's easily configured into a small, light roll that gets packed into its own hood.
Weather Resistance
Wind
4.5/5
I can report that this jacket is quite windproof out there in the wild. I actually had an opportunity to test it at Glacier National Park in Montana pretty recently. The park just happened to be experiencing strong, bone-chilling winds on the day that I tackled Pagan Pass. I was thankful to be able to simply tuck myself into the jacket for a perfectly insulated experience that allowed me to fully enjoy the trek.
Water Resistance
2.5/5
This is a category where I run into a bit of a love-hate situation with this jacket. I will say that this jacket seemed very water resistant at first. Unfortunately, a few good early experiences may have caused me to be a bit overconfident. I got stuck in some extreme rainfall while passing through the Slovakian Tatra mountains. I ultimately got pretty soaked once the rains got strong enough to almost completely rain through the jacket. I'll admit that the experience sort of soured me on what I had thought was a pretty terrific jacket up until that point. However, I will say that the jacket did a phenomenal job of pushing out the water very quickly after the soaking. I was back in business about 30 minutes after allowing it to dry out in some fresh air. The verdict? The Nano Puff is water resistant up to a point. It is not waterproof. However, it will bounce back pretty quickly even if you do get wet.
Warmth
5.0/5
This is the category where the Nano Puff earns the most praise from me. I've found it to keep temperatures extremely well. Again, you're going to be able to customize your personal temp zone by adding layers as you please. This is something you can't necessarily do with a bulkier jacket. I've had an opportunity to test this jacket in a number of different temp ranges because the Nano Puff has been my main jacket in the Czech Republic and Slovakia. I've gone weeks at a time in below-zero temperatures feeling totally comfortable as long as I'm fully zipped up.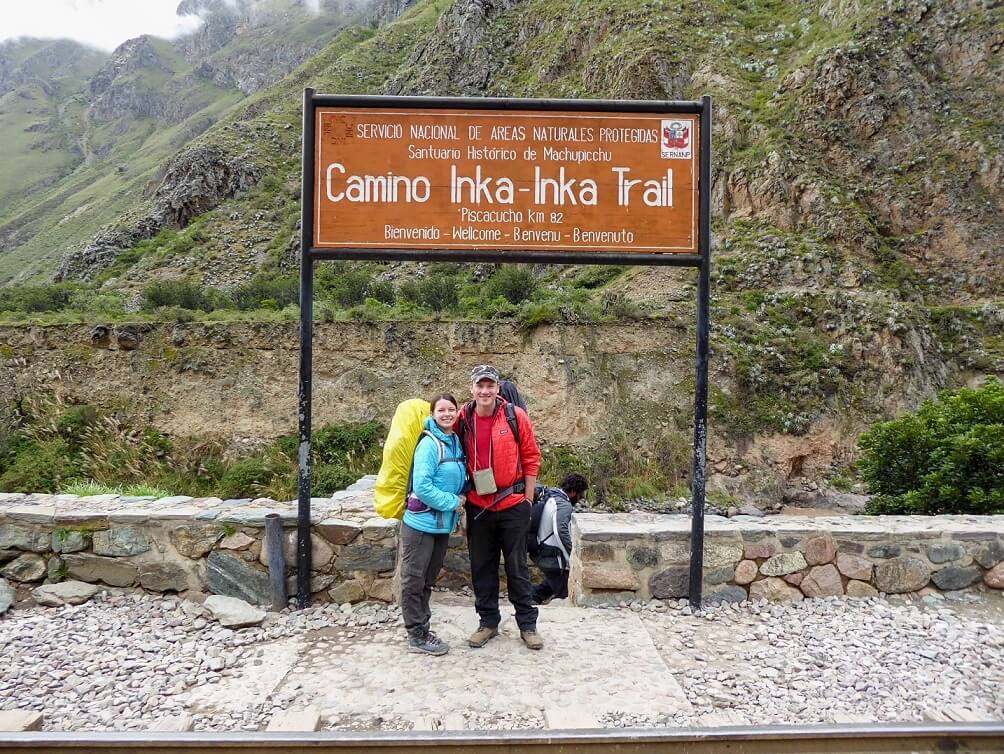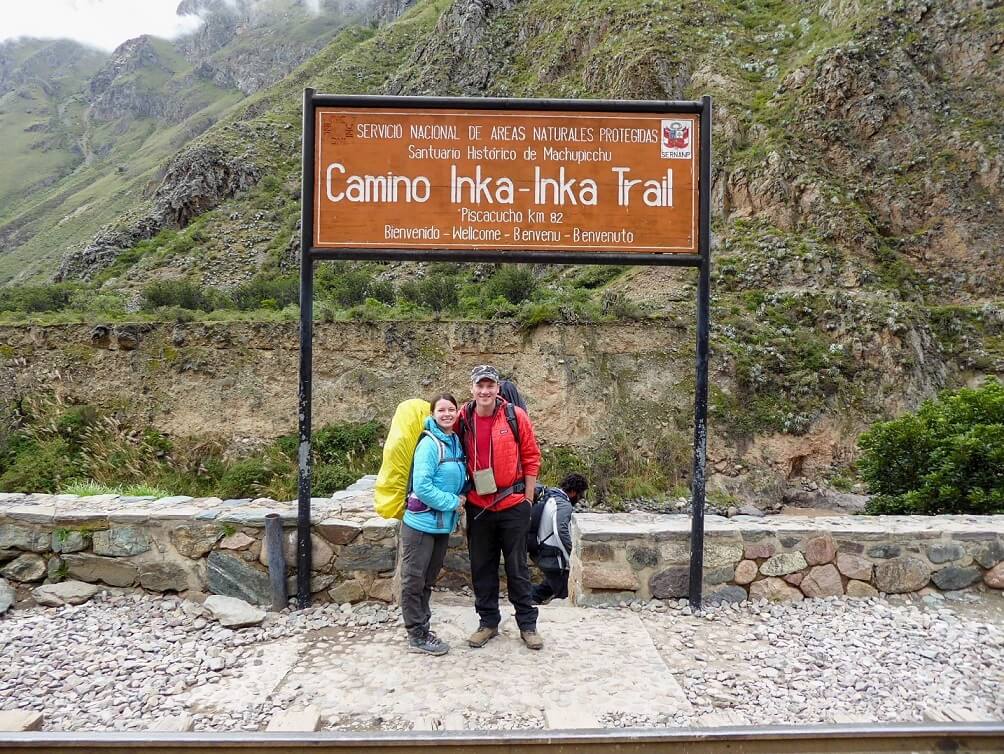 Breathability
3.5/5
This is the second category where I don't fully love the way the Nano Puff performs. Breathability isn't a total failure. However, it's not an aspect that I feel Patagonia can really brag about with this particular jacket. The Nano Puff definitely keeps you warm. However, I've found things to get stuffy pretty quickly in warmer weather. I personally think the jacket struggles with its identity a bit just because of the way its lightweight build makes it appear like an ideal spring or summer layer. However, I've found myself simply feeling too warm on more than one occasion when popping it on as an extra layer on summer evenings.
Durability
5.0/5
I can't say enough about the durability of the Nano Puff Hoody. It keeps a great, rigid form without creating even a smidgen constriction or discomfort. In fact, mine is only missing some minor stitching after four years of consistent wear. I'm still finding that the jacket keeps me warm, dries quickly, keeps its shape and generally offers the same level of performance after four years of consistent wear.
Features
4.0/5
I'll say that I like the configuration and features of the Nano Puff a lot. The two side pockets, single inner-jacket pocket and hood create a nice ecosystem for keeping what you need on your body. I'll admit that it's lacking a few bells and whistles that would probably make it a more ideal jacket for backpackers and hikers. However, I'm not sure if any additional features would ultimately disrupt the balance and aesthetics of the jacket.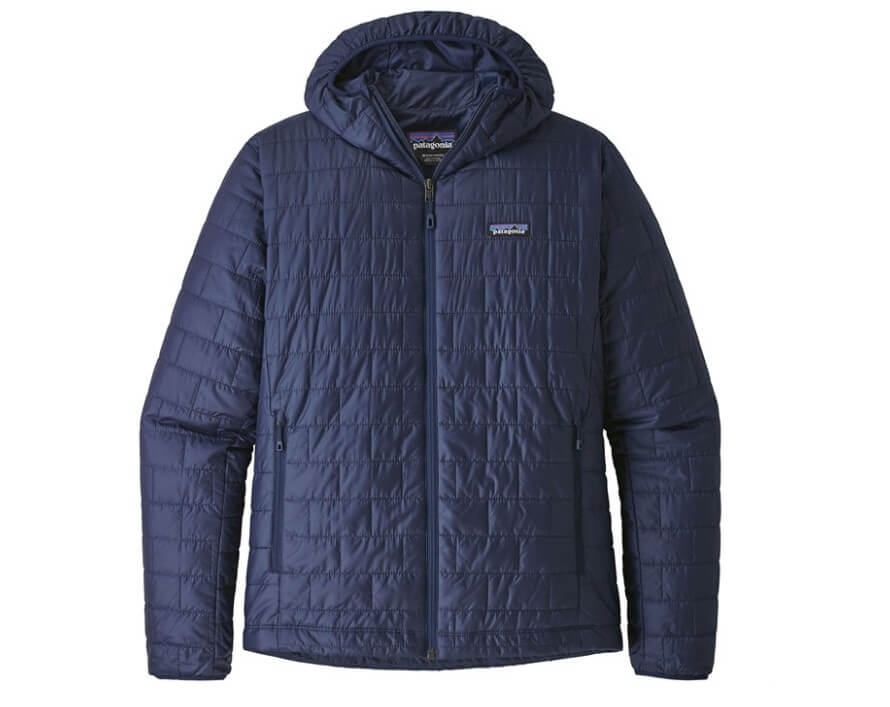 Pricing
3.5/5
This isn't a cheap jacket. It's also not the most expensive jacket in its class. My take is that this is a great bargain if you're actually going to wear it. I've gotten four years of very consistent usage out of my Nano Puff so far. Interestingly, the Nano Puff still keeps its high retail price even though it's been out for a few years. That does open up the option to sell yours if you're purchasing it for a specific trip.
Here are some vendors to compare the prices:
Main Pros and Cons of the Patagonia Nano Puff Hoody
Let's take a last look at the pros and cons of the Nano Puff. I'll put up the disclaimer that I generally like and recommend this jacket. However, I don't think it's perfect in all areas. I do think it can definitely be "the perfect" jacket for some people.
Pros
Very comfortable during excursions and everyday wear.
High durability. I've been putting mine through the wringer for four years with only some minimal stitching loss.
Very warm and insulated as long as you zip up. I've found it to be extremely resistant to wind.
Cons
Breathability is an issue in borderline warm climates. Don't be surprised if you feel warm enough to sweat on nights when you thought you needed an extra layer.
Waterproofing isn't consistent in ultra-wet conditions. I found that mine soaked fast when I got caught in heavy rains. However, it does dry fast if it does get soaked. It's important to say that Patagonia does not advertise this as a waterproof jacket.
A bit pricey. I'm not saying you won't possibly find a better deal or value out there. However, this jacket was worth every penny for me now that I'm four years into ownership.
Competitor Comparison
I've talked a lot about the features, perks and drawbacks of the Patagonia Nano Puff Hoody up until this point. I do think it's important to also bring in a little perspective by discussing some of the other jackets that are out there. I won't go into a deep dive. However, I do want to share this quick comparison chart of other synthetic insulated jackets to give you an idea:
| | | | | | |
| --- | --- | --- | --- | --- | --- |
| Jacket | Price | Insulation | Weight | Packable | Fabric |
| Arc'Teryx Cerium LT Jacket | $249 | Down Composite Mapping™ and Coreloft™ synthetic insulation | 9.9 oz | Yes | 10-denier fabric |
| The North Face THERMOBALL™ Eco Jacket | $199 | THERMOBALL™ and 100% recycled nylon and polyester | 15.2 oz | Yes | 20-denier fabric |
| L.L. Bean Packaway Jacket | $169 | 60-gram PrimaLoft® Gold Insulation with Cross Core™ technology | 2.3 oz | Yes | 10-denier fabric |
Check out more related articles on camping: