Are you planning on having recreational RV camping? Kelowna has got to be at the top of your destinations list. The Canadian city located in the southern part of British Columbia is one of the best destinations where you can have a good time camping with friends and family.
The city, with lots of natural and artificial attractions, has several provincial parks and recreational sites. Here are some of the best places where you can have a great Kelowna RV camping experience.
Kelowna Urban Farm and RV Park
Kelowna Urban Farm and RV Park sit in the heart of Kelowna. The RV park is liked by its visitors because of its closeness to the beaches, shopping malls, and restaurants. Its silence and serenity are a big draw, and the nearby walking paths are great for the whole family.
Amenities and pricing
With a farm on a side and the creek with trees on the other, Kelowna Urban Farm and RV Park will give you a camping experience that is worth your while. There are multiple showers and bathrooms available. You will also enjoy free Wi-Fi, and propane fire pits at each RV spot. You will enjoy a walk or ride on its 16km trail. Booking a spot here costs $65-$85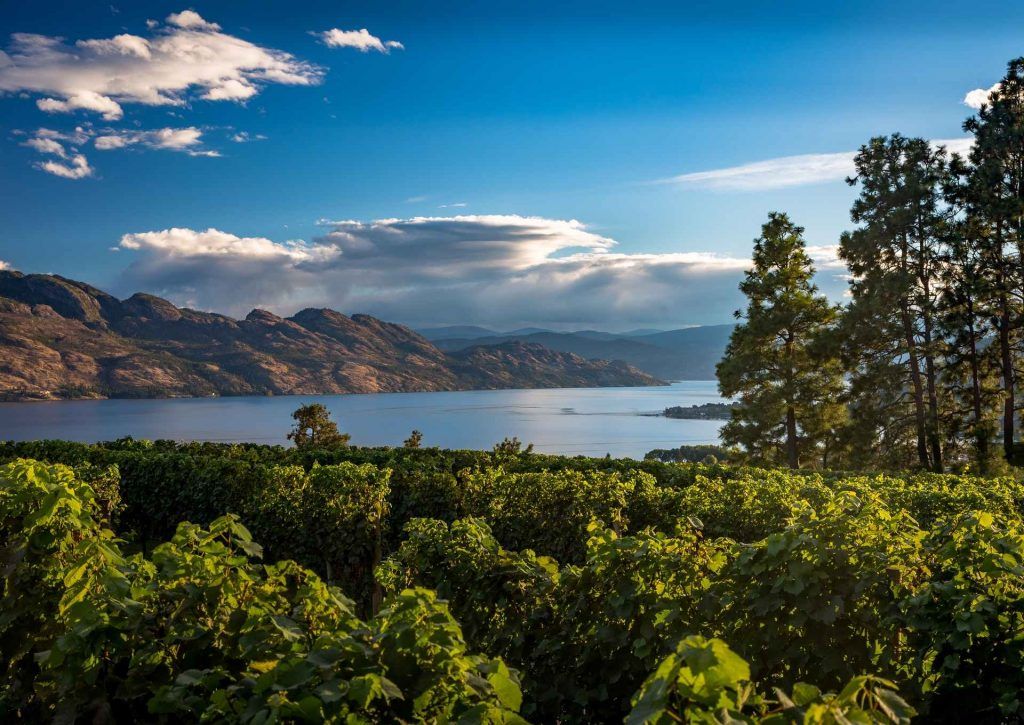 Apple Valley Orchard & RV Park
The Apple Valley Orchard & RV Park is a great campsite if you want to enjoy a neat and serene camping getaway. This RV park surprises its visitors with apple and other fruit trees growing in front of some of their RV campsites. Campers can enjoy fresh fruits from these trees in the right season.
Amenities and pricing
Although this park is not the biggest compared to others, it is known for its highly welcoming staff and astonishing scenery. There are enclosed areas where you can have your kids play, and you can let your pet off-leash in the orchard too. You can get gas and groceries nearby as well. Apple Valley Orchard & RV Park is not an expensive location and costs $55 to book a spot.
Scenic View RV Park
Just as the name implies, Scenic View RV Park has some great views for your sight. It is a great RV camping location for those who are trying to reconnect with nature during their outdoor getaway. Situated in Okanagan Valley, it offers views like waterfalls, vineyards, mountains, and valleys, there is nowhere else you would rather be.
Amenities and pricing
The facilities in this park are well maintained. There are cable hook-ups, picnic tables, gravel site pads, shady trees, and a good landscape on each site. The laundry at the park costs only $2 to wash or to dry. As a perk, Wi-Fi is free. You can get a spot here for $100.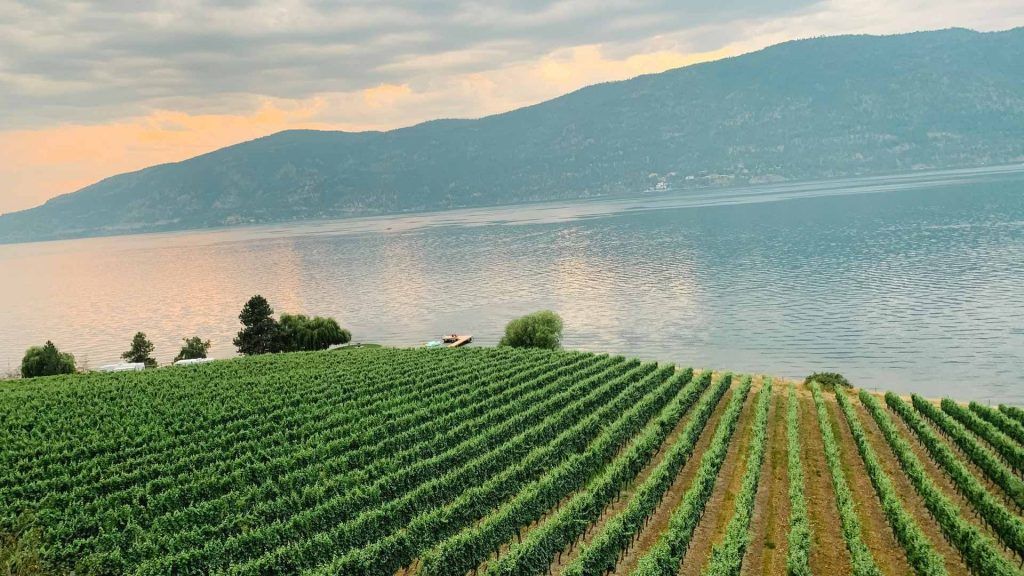 Canyon Farms RV Park
The Canyon Farms RV Park is another great destination that will catch your attention. The RV park is agriculture-themed and is surrounded by amazing scenery. It is well maintained and boasts amazing customer reviews. If you choose this RV campsite, you'll be surrounded by beautiful flowers, fruit vines, birds, and greenhouses.
Amenities and pricing
The workers at the farm have warm personalities and are always willing to help. There is a walkway where you can do your hiking or walk your pet. There is a golf pitch and a corner store nearby. There is enough space at the Canyon Farms RV Parks to accommodate as many as 20 RVs, but you still need to book a spot ahead. The price varies between $121 and $155.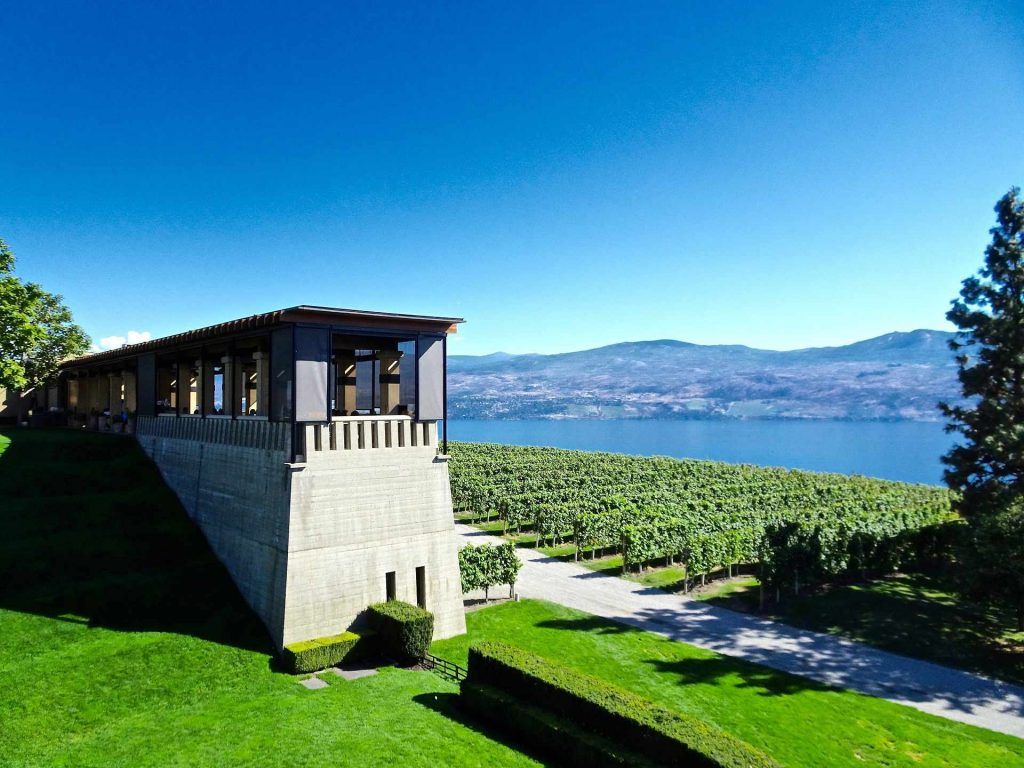 Orchard Hill RV
The Orchard Hill RV Park is among the best-rated RV campgrounds in Kelowna. This park is said to be home to some of the best scenery in BC. It is well managed, and as a perk, you get to try some of the homegrown farms produce from the park farm.
Amenities and pricing
The Orchard Hill RV Park is peaceful and recommended for people seeking a reconnect with nature. The evening breezes are good, and you get to eat healthy from the fresh produce of the Orchard Hill farms. Good management, a well-maintained environment and quality agricultural practices are the reasons why this site is on the list. The good news is, staying or booking a slot here is not expensive. It only costs between $45 and $58 a night, depending on the season.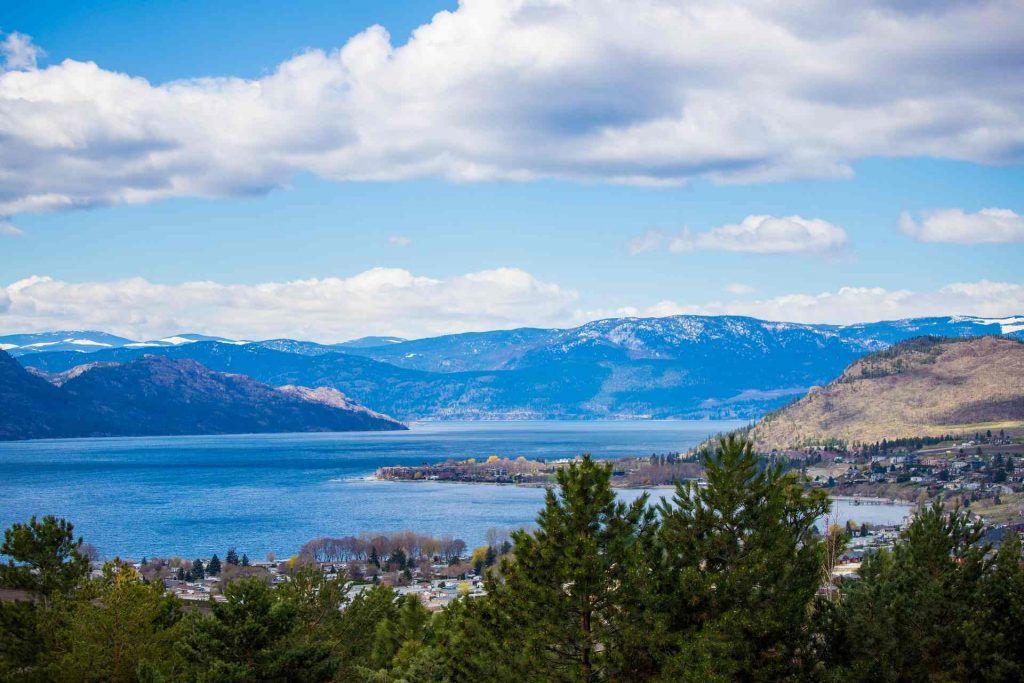 Farming Karma RV Park
Here is another British Columbian RV camping park that you might like. The Farming Karma RV Park is an agro-tourism facility where you will enjoy your stay in the fruit orchard. The park gives you views of the bird sanctuary, the Okanagan valley, and cherry orchards.
Amenities and pricing
One of the big attractions of this park is its tasting bar. Here, you will enjoy the Farming Karma apple soda drinks made from fresh apple juice without artificial additives; or some tasty samosa with ice cream. The RV park offers disc golf, a dog park, and a properly working Wi-Fi network available. To secure a spot, make sure to book ahead. An RV camping site costs $59 per night.
Farm Country RV Park
The Farm Country RV Park is another amazing RV campsite you should try out in Kelowna. This RV park is relatively small compared to most of the other parks in the area, but guests here can enjoy their privacy. It is also well maintained and you can enjoy the scenic views of the surrounding valleys and landscapes.
Amenities and pricing
While at the Farm County RV Park, you will get the opportunity to see the livestock at the pens and horses grazing in their paddock. The RV park has a good sewage system, uninterrupted water and power supply, and free Wi-Fi. The gravel pads are clean and well set. This park is ideal for couples who want to enjoy their privacy in an RV camp. It is one of the cheapest RV camps in the province and costs between $30 and $35 to lodge here for a day.
MacDonald Acres RV Park
The McDonald Acres is a small campsite situated in the hills of Kelowna. The park is pretty recent, so all the amenities are still fresh up and running. Lodging in the MacDonald Acres RV Park gives you a breathtaking view of the surrounding valleys. The RV park is a picture-perfect beauty and is occasionally used as a wedding venue.
Amenities and pricing
The RV campground has gas fire pits available to enhance your experience. The parking area for RVs contains fine gravel. There are picnic tables and beautiful street light posts. This RV park is perfect for a getaway from everyday city life. Staying here costs $175 per night with a minimum of four nights' stay.
These 8 RV campgrounds in Kelowna are set in some of the best locations the region has to offer. From Okanagan Lake to lush vineyards and hiking trails nearby, the area boasts amazing activities and views that are loved by both locals and passers-by.
Planning an RV trip? Here are some articles that you may find useful: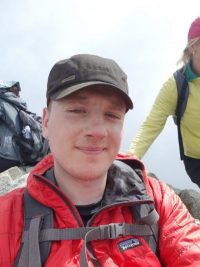 Mins Lukas Savela is a travel writer whose main focus is adventure travel. His passion for wildlife and nature has carried him to many countries in the world. He loves hiking the best trails on earth and sharing his experiences through writing. He hopes his experiences will help more people to start their own adventures and appreciate the world surrounding them a little bit more.
Mins Lukas Savela (also known as Lukas Saville) has written numerous articles that have been published on websites like Wandrly magazine, Go Nomad, Osprey.com, RAD Season, Wilderness Society, The Los Angeles Beat, California.com, Nature Conservancy, and many others.