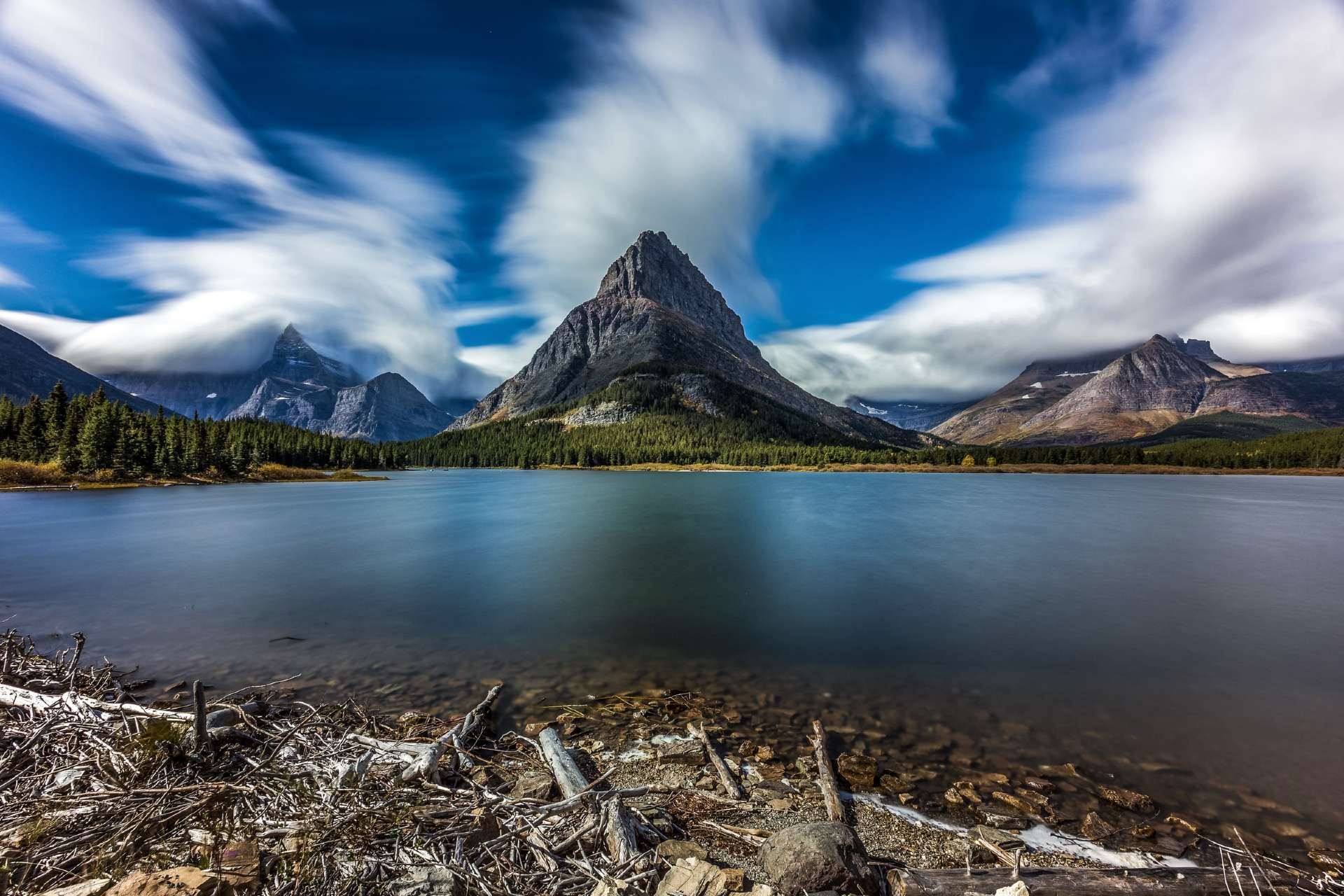 Camping in Montana should be on your to-do list this summer. The best Montana campgrounds provide exquisite views of glacial lakes, snowy mountains, and lush green fields. Some are also within a spinning reel's cast from trout-filled rivers, much to the delight of fishing enthusiasts.
The Big Sky Country also offers several options whether you're looking for RV campgrounds with full hookups, tent parks, or dispersed camping in the middle of nowhere. You can do backpacking, hiking, wildlife viewing, water recreation, and much else during your stay there.
What's more, while some of the best campgrounds in Montana are also located near cities and towns, others are right next to dirt roads and/or long-abandoned areas. No matter what type of camping you prefer, Montana will give you plenty of options to choose from.
Here are the top five destinations for best camping in Montana.
Quick Navigation
Glacier National Park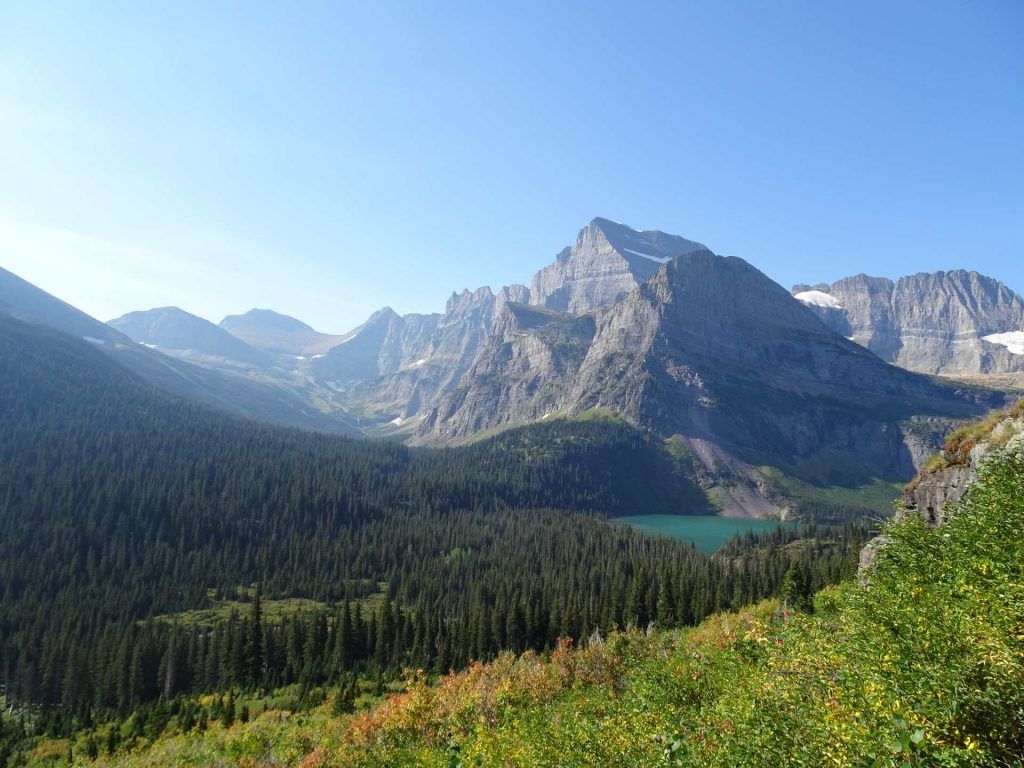 Main Campgrounds: Apgar Compound, St. Mary Campground, Bowman Lake Campground, Cut Bank Campground, Many Glacier Campground
Glacier National Park is famous as the 'Crown of the Continent' for a reason. Located in the northwest corner of Montana, it's the perfect camping destination for anyone wishing to explore alpine lakes, wildflower meadows, hiking trails, and steal glances at snow-filled peaks.
Among the multiple campgrounds that Glacier offers, my personal favorite (and by far the most popular) is Apgar Campground. It offers 194 campsites which are almost always full between June and August. The campground accommodates both RVs and tents and awards sites on a first-come, first-served basis.
Provided you can't find space there, turn to the east side of the park. There you'd find the St. Mary Campground offering 150 sites to its guests. Right next to it is the Many Glacier Campground which provides some of the best hiking trails in the whole of Montana.
Things To Do In Glacier National Park
Unlike the limited number of campgrounds (13), there is no end to activities you can take part in while at Glacier. The National Park offers 734 miles of hiking, over 700 miles of backcountry trails, rangers-led hikes and boat tours, license-free fishing opportunities, and more.
Finally, don't miss out on the beauty that is the 'Going-to-the-Sun' road if you ever visit Glacier. Apart from connecting the east and west sides of the park, the scenic drive offers plenty of dazzling views, with each new turn bringing with it sights that you couldn't have thought of seeing even a mile ago.
Makoshika State Park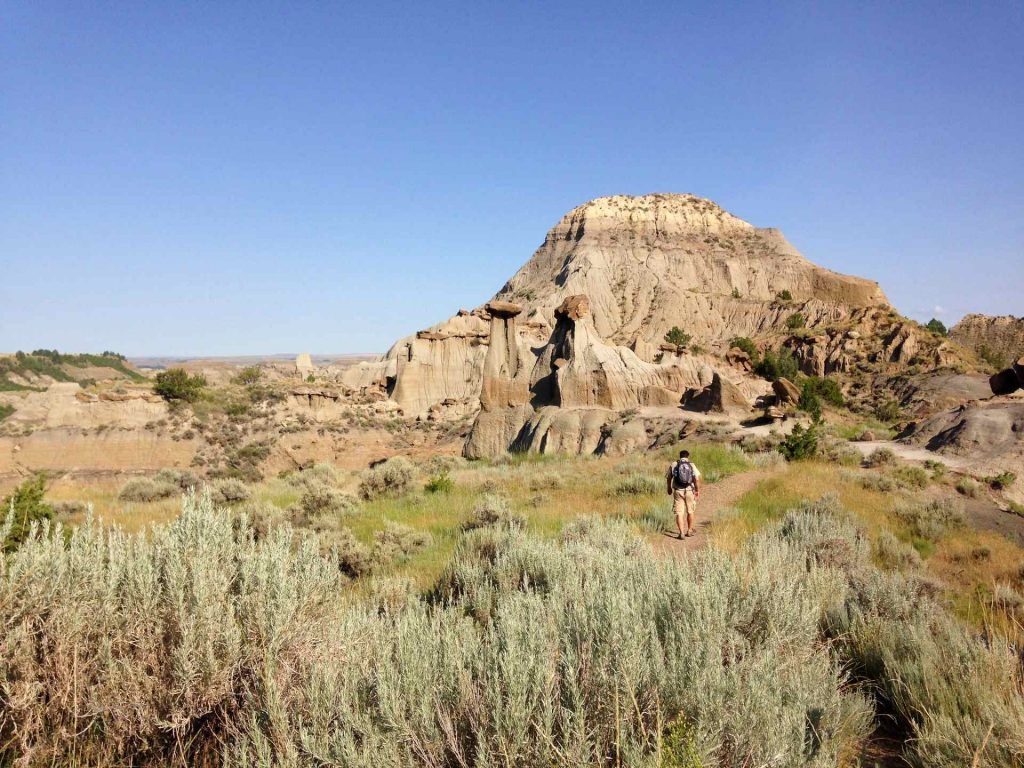 Main Campgrounds: Cains Coulee, Cap Rock, Pine on Rocks, Valley View, Artists Vista
Makoshika State Park is the largest state park in Montana. Made up of solid rock formations, it offers a total of 24 campsites for both RV and tent campers. The park's rustic nature ensures ample privacy between campgrounds and scenic sites, making it one of Montana's top camping destinations.
History lovers among you might find it helpful to note that Makoshika is home to the fossil remains of such dinosaurs as Triceratops and Tyrannosaurus rex. Go to the visitor center at the park's entrance to know exciting facts about camping and the site's prehistoric, fossil, and geological stories.
Fortunately, while the park houses pre-historical remains, the amenities on offer there are up to date with our times. An outdoor amphitheater, established fire pits, flush and vault toilets, dozens of drinking water sites, and picnic shelters are there to keep you occupied.
Things To Do In Makoshika State Park
Authorities have made excellent use of the park's 11,538 acres to provide you with plenty of things to do during your stay there. You can camp, go bike riding or hiking, watch for wildlife, or picnic. There's also archery, disc golf (Frisbee golf), and photography to keep you busy.
Other activities include scavenger hunts, Makoshika-themed bingo, and Shakespeare in the Parks, which is a Glendive performance of 'Henry IV, Part 1'. You can also take part in 5k and 10K runs, and there's also the signature Buzzard Day Festival in June that celebrates the return of turkey vultures to the area.
Flathead National Forest
Main Campgrounds: Big Creek Campground, Devil Creek Campground, Beaver Creek Campground, Holland Lake Campground, Tally Lake Campground
The Flathead National Forest offers you over 2.4 acres of wilderness. With Canada abutting its north and the Lolo National Forest to its south, the National Forest is surrounded on the east by Glacier National Park and by the Kootenai National Forest on the west side.
Little wonder, then, that it offers plenty of scenic views, regardless of whether you prefer going about by foot or love discovering new things on a bike's saddle. Jaw-dropping vistas, colorful horizons, and no one knows what else you'd encounter as you strut about the park.
Provided you're looking for adventure, I'd suggest hiking Mount Aeneas. Its ascent is not too difficult to force beginners to give up, nor is it too easy to be a child-play for experts. Wildflowers abound during the summer, and you may come face to face with a mountain goat or two along the trail, too.
Things To Do In Flathead National Forest
The Flathead National Forest has over 2,500 miles of hiking trails and over 200 miles of National Recreation Trails (in the wilderness). My favorite among them is the 'Danny On Memorial Trail' as it offers scenic views of the Canadian Rockies, the Flathead Lake, and the nearby Glacial National Park.
Provided you visit the forest in winter, you can either ski or engage in other winter sports at Whitefish Mountain. Horseback riding at the Line Pine State Park, though, isn't season-dependent. You can also spot bears at the Spotted Bear Road. And Flathead also offers car camping in Montana.
Bighorn Canyon National Recreation Area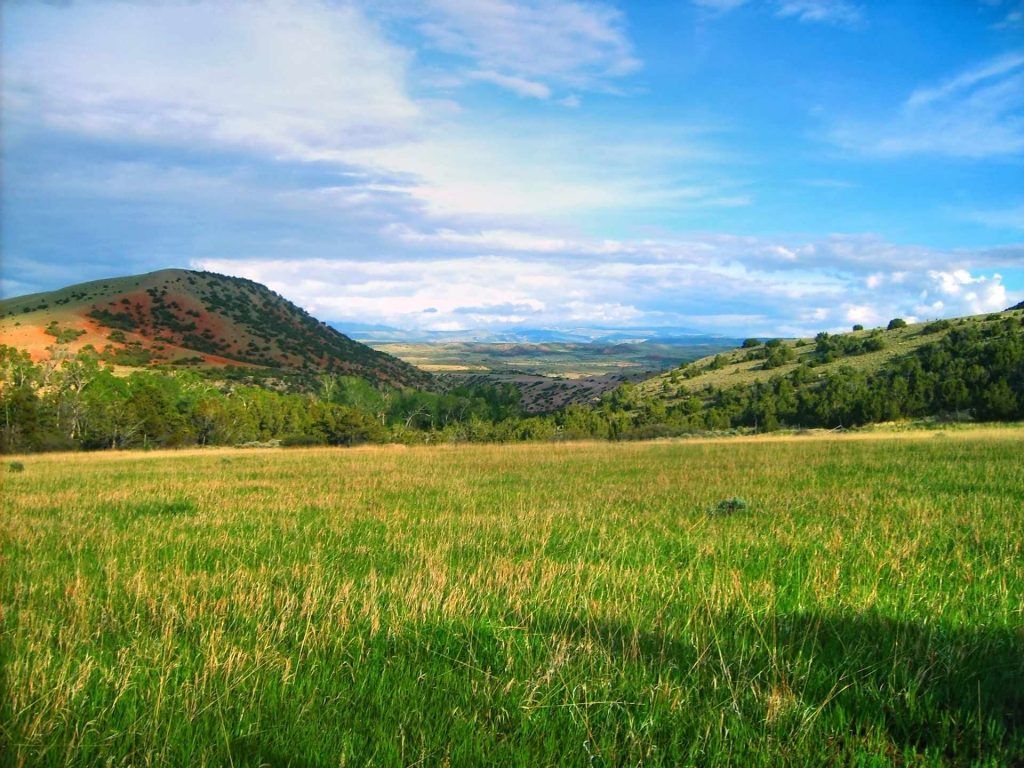 Main Campgrounds: Afterbay Campground, Barry's Landing & Trail Creek Campground, Horseshoe Bend Campground, Grapevine Campground
The Bighorn Canyon National Recreation Area offers four campgrounds. Afterbay Campground, Barry's Landing & Trail Creek Campground, Horseshoe Bend Campground, and Grapevine Campground are open all year round. All offer excellent facilities, but my favorite is the Afterbay.
Afterbay hosts 27 RV and tent sites and each of them has picnic tables and fire rings. All sites are back in and located on the shores of the Afterbay Lake. This makes them ideal for lovers of swimming, boating, fishing, and other water sports.
That is not to say that the other campgrounds lack exciting stuff. Horseshoe Bend Campground, for instance, has a swim beach and multiple boat docks less than a mile from the campground. And all the sites on the Grapevine are handicapped accessible.
Things To Do In Bighorn Canyon National Recreation Area
I kicked off my camping trip to Bighorn Canyon National Recreation Area with a cycle ride through the South District Park Road. You can also do boating in the waters of Bighorn Lake – just make sure you have a portable power station nearby if you plan to do fishing while you're out there.
Also on offer are over 27 miles of hiking trails, ranging from short walks to leg-busting hikes. Both ends of the park also house numerous options for picnicking, and the South District allows horseback riders the opportunity to see the largest herd of wild horses in the US.
Custer Gallatin National Forest
Main Campgrounds: Blacks Pond Campground, East Rosebud Campground, Bridger/Bangtails Campgrounds, Gardiner District Campgrounds
The Custer Gallatin National Forest offers the best RV camping in Montana. It houses a massive stretch of Yellowstone acreage, the awe-inspiring high country of the Absaroka-Beartooth Wilderness, and the rugged and vast Gallatin crest, among others. Each of them offers a diverse landscape and beauty.
This National Forest is also home to multiple threatened species. Among them are the gray wolf, bald eagle, Canada lynx, and the grizzly bear, to name a few. Some of them can be dangerous, so you're advised to take the necessary safety precautions while you're out in the wilderness.
It also has six separate mountain ranges, which include the Gallatin, Madison, Bridger, and the Beartooth. A winter trip will help you steal more than a few glances at their snow-laden peaks, or you can ski there in the hundreds of miles of cross-country trails.
Things To Do In Custer Gallatin National Forest
You can do many fun activities in the Custer Gallatin National Forest such as hiking, RV camping, swimming, fishing, and boating. Those of you who are looking for a scenic drive are advised to take the Beartooth Highway to drive from the Red Lodge to Yellowstone Park.
Or, if you like waiting and sitting in silence for hours, you can watch and photograph gophers, chipmunks, beaver, woodchucks, rabbits, porcupines, and other animals along noise-free pools out on the windswept range. Just take a powered cooler with you as the range tends to get hot in the summertime.
In Conclusion
When it comes to being in the great outdoors, Montana is possibly THE BEST destination in the US to do so. From jaw-dropping glaciers and turquoise lakes to its green forests and vast prairies – it has it all. Not to mention the wide range of amazing wildlife that inhabits this marvelous state. So if you like camping and love the outdoors, this is the state to explore.
See My Other Camping-related Articles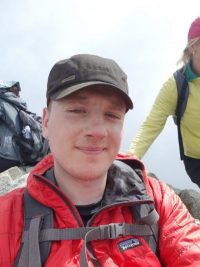 Mins Lukas Savela is a travel writer whose main focus is adventure travel. His passion for wildlife and nature has carried him to many countries in the world. He loves hiking the best trails on earth and sharing his experiences through writing. He hopes his experiences will help more people to start their own adventures and appreciate the world surrounding them a little bit more.
Mins Lukas Savela (also known as Lukas Saville) has written numerous articles that have been published on websites like Wandrly magazine, Go Nomad, Osprey.com, RAD Season, Wilderness Society, The Los Angeles Beat, California.com, Nature Conservancy, and many others.