Camping is all about relaxation, recreation, and experience. Getting prepared for a camping trip can make all the difference in the overall outcome of the trip. Therefore, it is critical to find ways to make the trip less stressful to make more room for fun and enjoyment. A great way to accomplish this task is to find no-cook camping food ideas that will ease up your time spent over a fire. Below you will find camping food ideas with no cooking, which make your camping trip tasteful, ingenious, and simplified.
Table of Contents
No-Cook Camping Breakfast Ideas
For me, the no-cook camping breakfast ideas should be tasty and get you in the right mood to start a great and adventurous day. Believe me, if you plan something tasty to start your day, you'll be thinking of it when you go to bed.
1. Bananas And Peanut Butter
Come prepared with a few cut bananas and peanut butter sandwiches. They can store easily, and do not require a lot of space or refrigeration. They will be a quick grab when you wake up in the morning, and they are fast to prepare the night before you leave for your trip.
2. Healthy And Spicy Breakfast Treat
Who doesn't like a little spice in the morning to get their juices flowing? Before you leave for your trip, boil some eggs and cut up some of your favorite veggies. Grab a small container of salsa and put it in a container to grab on the go. A good idea is to have the veggie and egg mix in the same container, as it will not require refrigeration and will be a spicy and protein driven breakfast.
3. Granola Bars
A box of granola bars can go a long way. They are already packaged unless you make your own, and they are a healthy alternative to get your day started for that long hike. There are a lot of great recipes that you can follow to make your own a day or so before you leave, and they will make snacking easier during the day.
4. Dry Cereal Or Cereal With Milk
Some people just love to eat cereal. You can grab a small box of your favorite breakfast treats and pour them in a bag to take with you, or you can take the box. If you like milk, a strong suggestion would be to get some powdered milk, where you can just shake it with some cold water and then pour it on your cereal in the mornings. There is no chilling needed, are the best no-cook camping breakfast ideas, and it is fast and easy to consume.
5. Fried Crisps Or Bagels
Bagels and fried crisps are a great touch to the mornings under the trees. You can bring a bag of bagels or make your own fried crisps (fried or dehydrated apple slices) that are easy to snatch up on the go. They are small and easy to store, and they won't go during a camping trip. If you feel that bagels are the way to go, consider bringing a small container with your favorite bagel ingredients like onions, cream cheese, and scallions, or even slices of meat to make the bagels look enticing. No-cook camping breakfast ideas require a little prep-work but are tasty all the way around.
Camping Lunch Ideas Without Cooking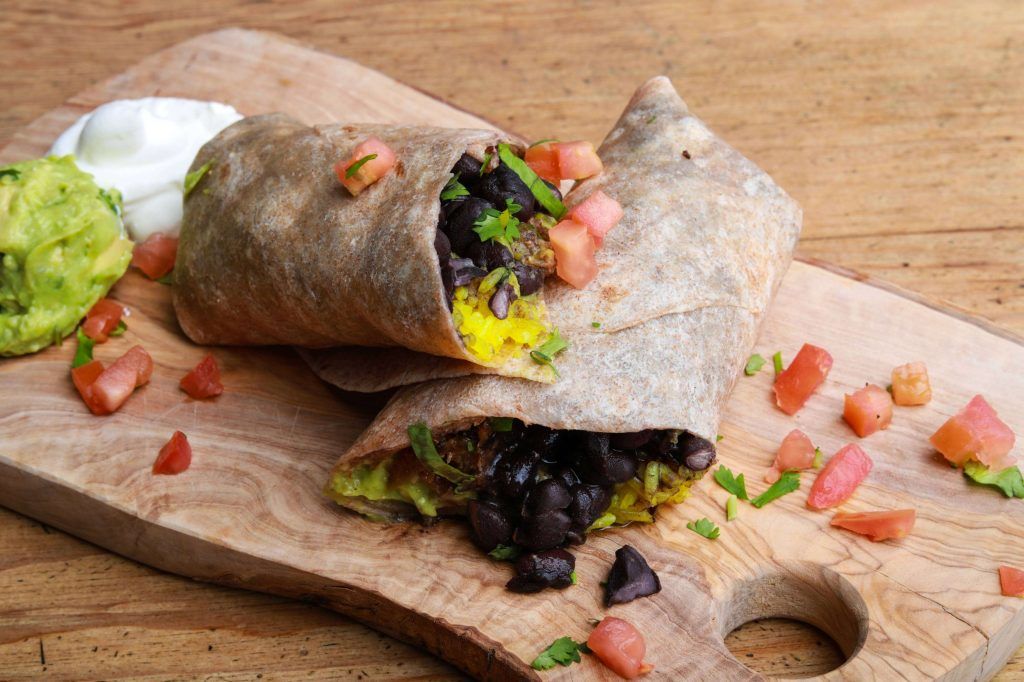 The following no-cook camping lunch ideas are great for people who want to plan a busy day in the wilderness. They are nutritious, and they are also delicious and easy to prepare.
6. Sandwich Wraps
Wrapping your favorite ingredients up on lettuce or bread is a delectable way to make your lunch easy and cook-free. Consider making all of your wraps before you leave, only leave the condiments off until you are ready to eat them. Condiments like mustard and oil do not have to be refrigerated, therefore they are easy to travel with and are tasty with any combination you choose to have with your lunch. Wrap up your ingredients like cheese and hummus on a spinach leaf for a stylish way to eat your camping lunch.
7. Cheese and Ham Bagel Sandwiches
Since you considered bringing bagel for breakfast, think about using them for lunch as well. Wrapping up a plain bagel with ham and cheese is a simple way to eat a non-cooked lunch. You can add mozzarella and tomato paste with a sprinkle of basil for a bagel sandwich and a dash of olive oil for a scrumptious and no-cook camping lunch idea.
8. Tuna Salad
One of the easiest camping lunch ideas without cooking is tuna salad. Tuna is great no matter where you choose to hike or camp. In addition, the tuna salad can be eaten with bread, saltines, or lettuce pieces. Add a dash of salt and pepper to give it more zing, and the camping trip will be filled with powerful steps and healthy choices.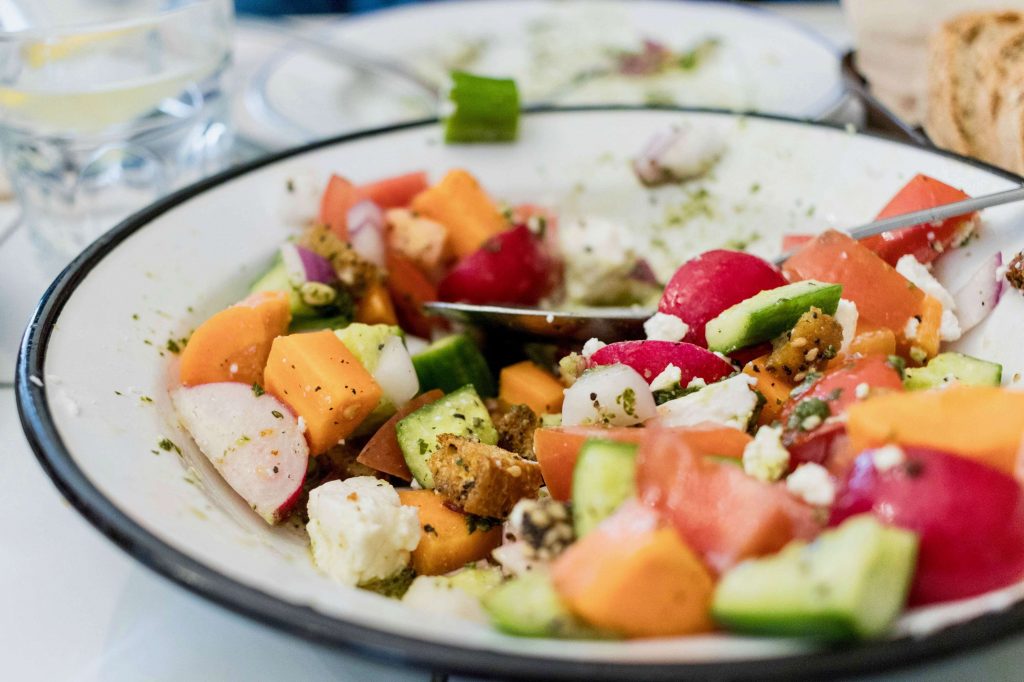 9. Healthy Veggie Sandwich
Veggies are always a great way to give yourself more spring to your steps. Bring a container of sliced up veggies that you can dip and eat on the go. On another note, you can add your favorite veggies to some bread with a touch of oil and have a simple and healthy lunch. Some individuals will add shredded cheese and black beans to give lunch a protein driven flavor.
10. Chicken Salad Or Wrap
Chicken is one of the dominating ingredients that you can take on your camping trip. It is full of protein and can be engulfed in multiple manners. For example, cook the chicken before you leave and shred it to smaller pieces. You can then add it to a mixed salad or include it in one of your wraps. The flavor of chicken for lunch is healthy and adds a vital ingredient to your daily calorie intake.
No-Cook Camping Dinner Ideas
My no-cook camping dinner ideas are meals that you want to come back to after a long and memorable day out in the wild. They are tasty, untypical, yet easy to prepare.
11. Rice And Beans
Making a batch of rice and beans before you leave on your camping trip can be as simple as boiling a few ingredients, adding spices, and wrapping up. Rice and beans do not have to be refrigerated and it makes a great no-cook camping dinner idea. Add in a few tomatoes, scallions, and some pepper to give it a little color and zest. If you are worried about the rice, you can supplement it with lentils or Quinoa, which is just as filling and tasty.
12. Tortilla Surprise
Add a touch of the outdoors with no-cook camping dinner ideas. Grab all of your favorite veggies and layer them onto a tortilla or pita slice. Trickle a little sauce or oil and spices and you are all set, dinner is done. You can add in olives, feta cheese, shredded chicken, and tomatoes to give yourself a tortilla surprise that will leave you wanting seconds because it is so appetizing.
13. Pasta Salads
You can still enjoy your favorite kinds of pasta, even out in the wilderness. Many types of pasta are great to have for dinner after they have been cooked. Just cook the pasta and drain it with cold water, and let the steam evaporate before adding in your additional ingredients like scallions, fresh cut tomatoes, and Parmesan cheese. You can either add in your sauce at that point and refrigerate it, or put your sauce ingredients in another container to mix it when you are out in the woods, it's up to you. It is easy to pull out and serve as is for dinner.
14. Cheese Boards And Chips
There is something special about eating cheese and sliced salami under the moonlight when you are camping. Simply prepare the board with your favorite cheese, meats, condiments, and crackers and you are all set for a non-cooking dinner meal. You can add a different dimension by adding a few cuts of fruit with spreads like honey for an even more distinctive dinner plan.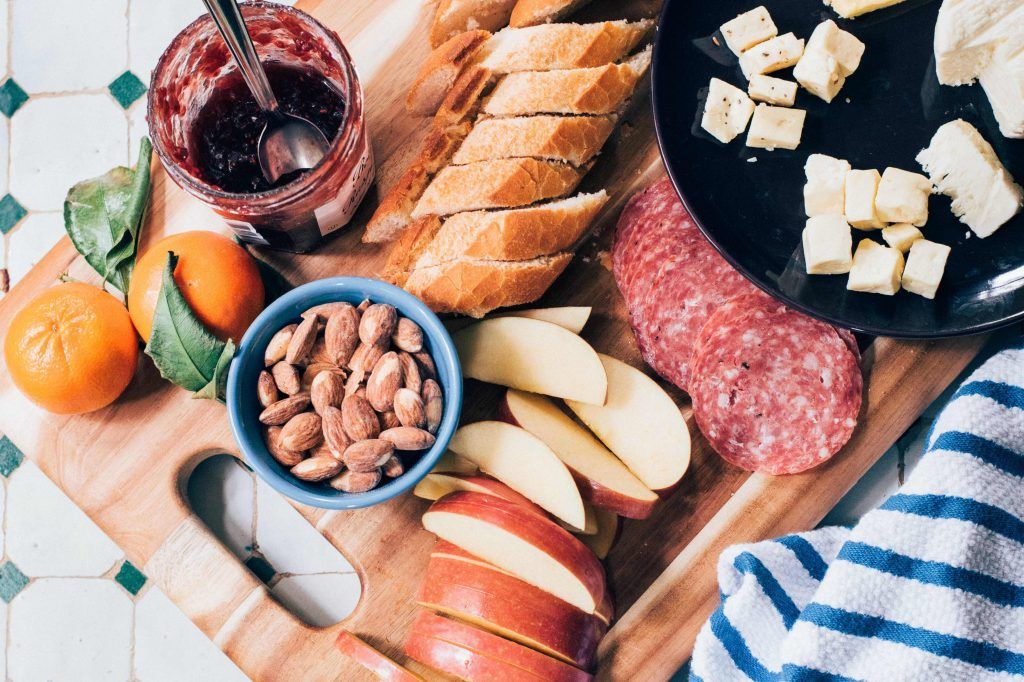 15. Spiced Up BLT
A strip of bacon, lettuce, and tomato delicacy is a constant classic no-cook camping dinner idea for camping and traveling. And it is just as simple to make while you are on the go. The bacon can be cooked and dried, or you can bring cooked slices found from the store. Then all you have left to do is add the lettuce and tomato and dinner is abundant with flavor. In addition, the cleanup is even easier than you won't have to worry about all that grease over the fire.
No-Cook Camping Desserts
Can you imagine a camping trip without a great dessert to finish your day? I know I can't. Here are some great ideas for no-cook camping desserts you can try.
16. Coffee Cake Bits
Why no bring a container filled with your favorite coffee bits to indulge in dessert under the stars? This can also be the same with banana bread or an apple pie slice. Just make it a day before you leave and package it up to enjoy in the evening air.
17. Sensational S'more's
You can still eat s'mores without cooking them. A lot of people prefer them without the kiss of the flame. These classic camping dessert ideas will leave your belly filling full and happy. Just bring the graham crackers, chocolate, and marshmallows and layer them together for a fast and mouthwatering treat. Another idea is to make a parfait with s'mores. Just place your favorite chocolate in a bowl, add a little yogurt, and granola, and enjoy a delicious similar taste of the classic, just without the fire.
18. Watermelon And Fruit Skewers
Eating watermelon is not just a healthy snack idea, but also a juicy no-cook camping dessert idea. Bring a watermelon, knife, pesto-mint dressing, and some feta to have a great and healthy dessert option. They can also be a great non-cooking snack idea. The zing and flavor of the mixed ingredients are a unique and memory-driven dessert to consider.
Final Thoughts
Camping doesn't always have to be about cooking over an open flame; it can be about the memories and fun that is created. A lot also depends on what types of camping you prefer. Still, I hope that using some ideas above will allow your camping trip to flow easier, and it would get your anticipation going before you head out the door. So, next time you are going on a camping trip, you're prepared with all the no-cook camping food ideas and your trip will be infused with timeless options that you can pass down to future generations.
Do you like these ideas? Make sure to share your no-cook camping food ideas with other readers in the comments section below! You can also, check out this camping food list to get the best choices for a great camping experience.
Find more related articles on camping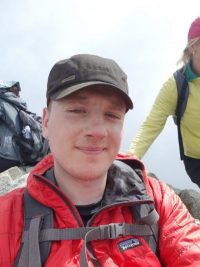 Mins Lukas Savela is a travel writer whose main focus is adventure travel. His passion for wildlife and nature has carried him to many countries in the world. He loves hiking the best trails on earth and sharing his experiences through writing. He hopes his experiences will help more people to start their own adventures and appreciate the world surrounding them a little bit more.
Mins Lukas Savela (also known as Lukas Saville) has written numerous articles that have been published on websites like Wandrly magazine, Go Nomad, Osprey.com, RAD Season, Wilderness Society, The Los Angeles Beat, California.com, Nature Conservancy, and many others.