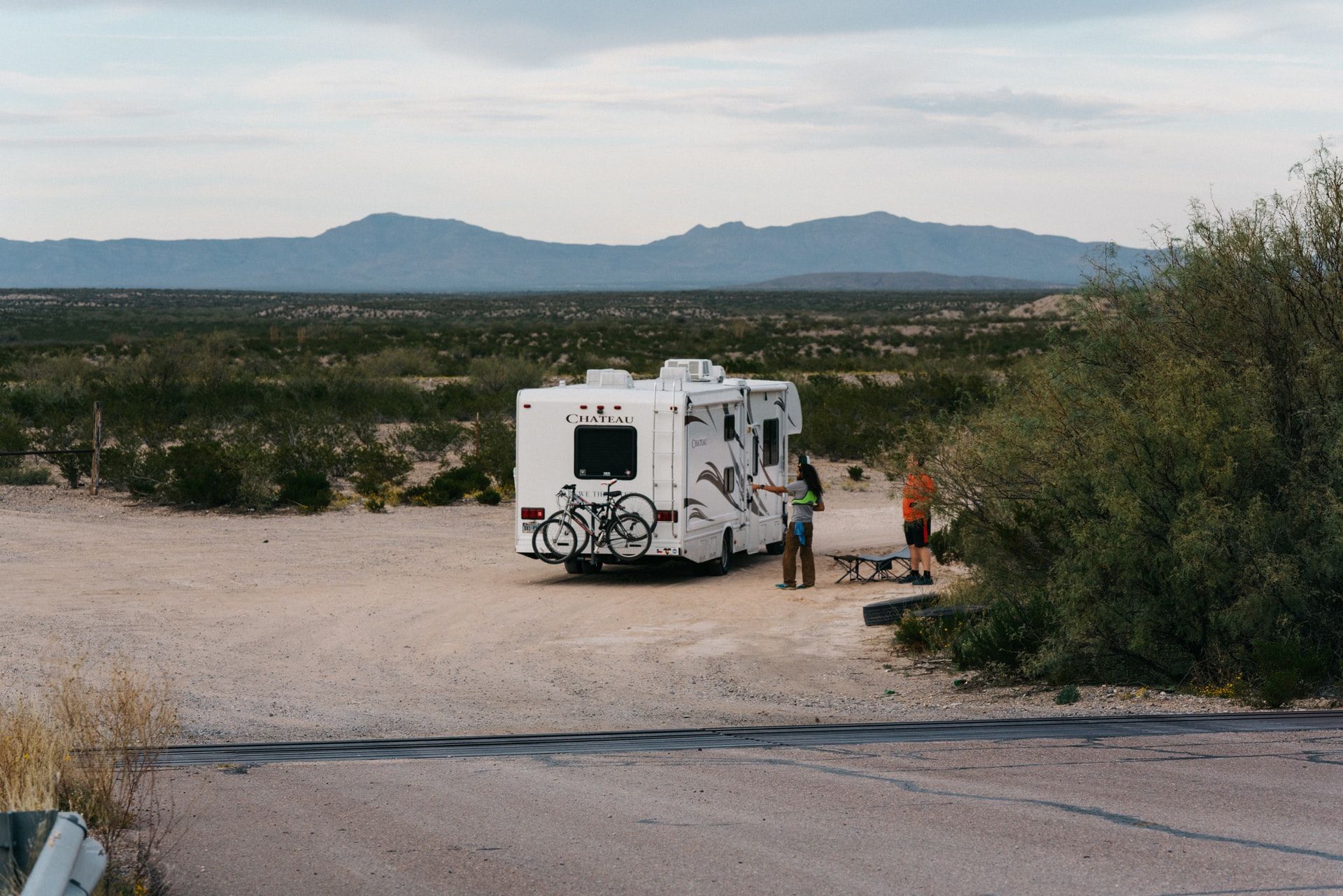 Planning on RV camping near Big Bend National Park? The Big Bend offers some of the most spectacular hikes anywhere in Texas. Those of you who are afraid of heights can take a dip in the warm waters of the natural hot springs in the Rio Grande Village.
In the mood for a drive? The scenic Ross Maxwell highway has plenty of eye-catching views to blow you away. Alternatively, you can just book your sport at the Fossil Discovery Exhibit – it receives plenty of foot traffic during the peak season – to learn about the area's natural history. 

Here are the best RV campgrounds near Big Bend National Parks in Texas:
Chino Basin Campground
The Chino Basin Campground is located at a distance of 6.3 miles west of the Big Bend. It requires reservations in advance and doesn't welcome guests on first-come, first-served bases. The campground has a total of 56 sites to accommodate almost all types of camping.
Amenities
Amenities on offer include food storage lockers, trash/recycling collection, and excellent cell phone reception. The campground also boasts plenty of potable water, an amphitheater, and flush toilets. All in all, it has everything to make your stay here a memorable one.
Click here to know more about this RV campground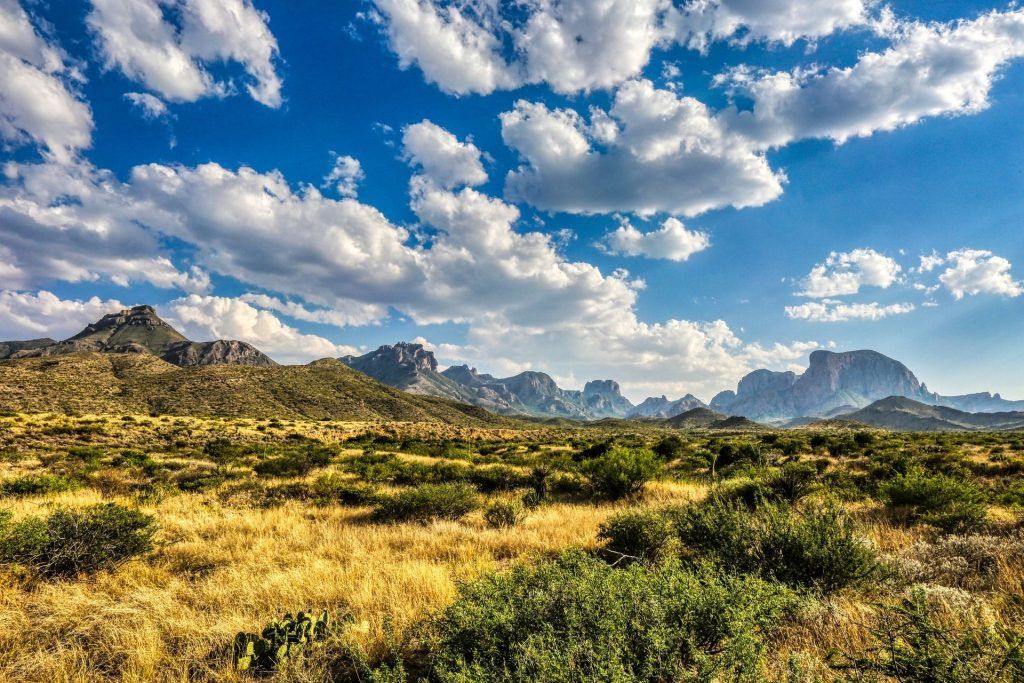 Rio Grande Village RV Campground
Pricing: $36 double occupancy ($3 per additional person charge)
Two things differentiate the Rio Grande Campground from the Chino Basin. Unlike the Chino Basin, tents are not allowed in this campground. Furthermore, it is the only campground in the entire area with 25 full hookup sites offering water, electricity, and 3-inch sewer connections.
Amenities
Despite being smaller than its counterpart mentioned above, this RV campground offers much of the same amenities, including an amphitheater, trash recycling, potable water, and a dump station. Also, unlike the Chino Basin, this campground also offers a year-round laundry facility.
Click here to know more about this RV campground

Cottonwood Campground
The Cottonwood Campground is located in the sweet spot between the scenic Santa Elena Canyon and the Castolon Historic District. This small campground – it has only 21 individual sites and one group campsite – has what it takes to make your stay here a refreshing one.
Amenities
Just because this campground is small doesn't mean it is lacking in amenities. There are plenty of them to, including staff on-site, food-storage lockers, potable water, and vault toilets. Bear in mind, though, that there is no cell phone reception in this part of the woods.
Click here to know more about this RV campground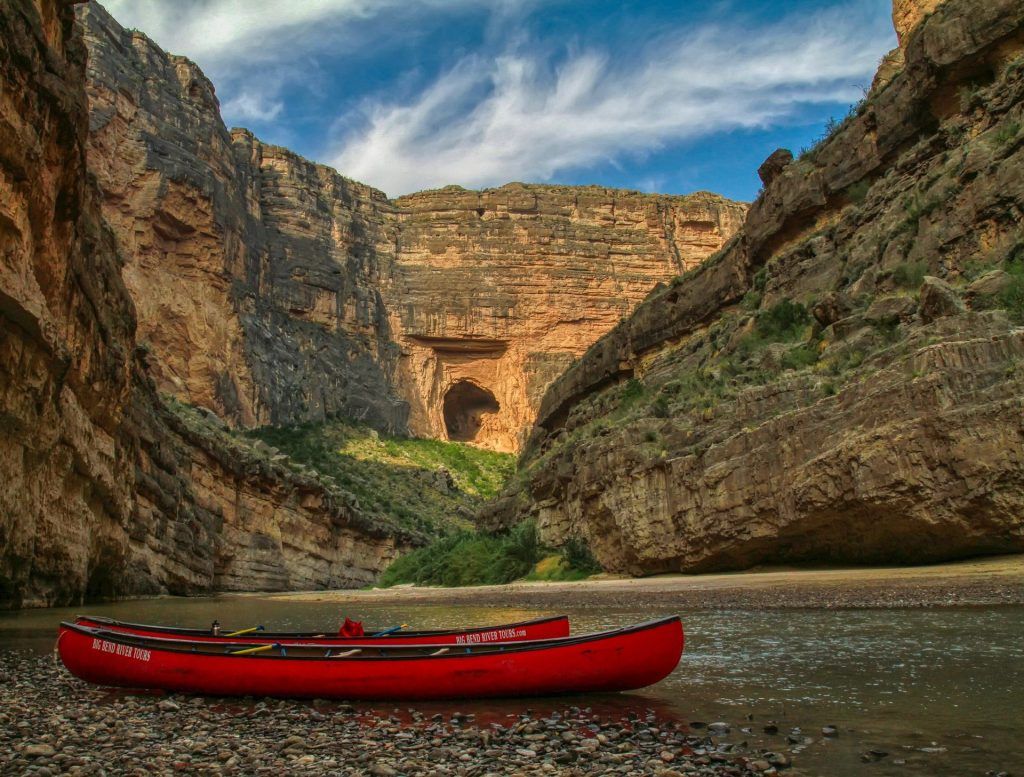 BJ's RV Park
The BJ's RV Park is located less than a minute's drive from the Big Bend, throwing a challenge to the fittest among you to cover the distance on foot. Many young trees, including Mexican Red Bud, Bird of Paradise, and Willow, will provide you with plenty of shade on the way.
Amenities
The BJ's RV Park has the facilities to keep guests stationed there entertained for days. A community fire pit, tables, and chairs, water, and sewage are also on offer. The park also includes 12 large pull-through sites (where you can park even the biggest of RVs) as well as 17 back-in sites with 50/30amp.
Click here to know more about BJ's RV Park
Maverick Ranch RV Park
The Maverick Ranch RV Park houses one of the largest campsites in the area. This RV park is enveloped by the painted hills of Quiet Canyon, which offers jaw-dropping scenery at night. However, it isn't only nature that helps this park's administration justify the exorbitant lodging costs.
Amenities
Since this park is located in the middle of the Lajitas Golf Resort, guests enjoy all of the latter's amenities. These include horseback trail rides, multiple shooting activities, ziplining across the Quiet Canyon, fitness center, mountain bike trails, and much more.
Click here to know more about the Maverick Ranch RV Park.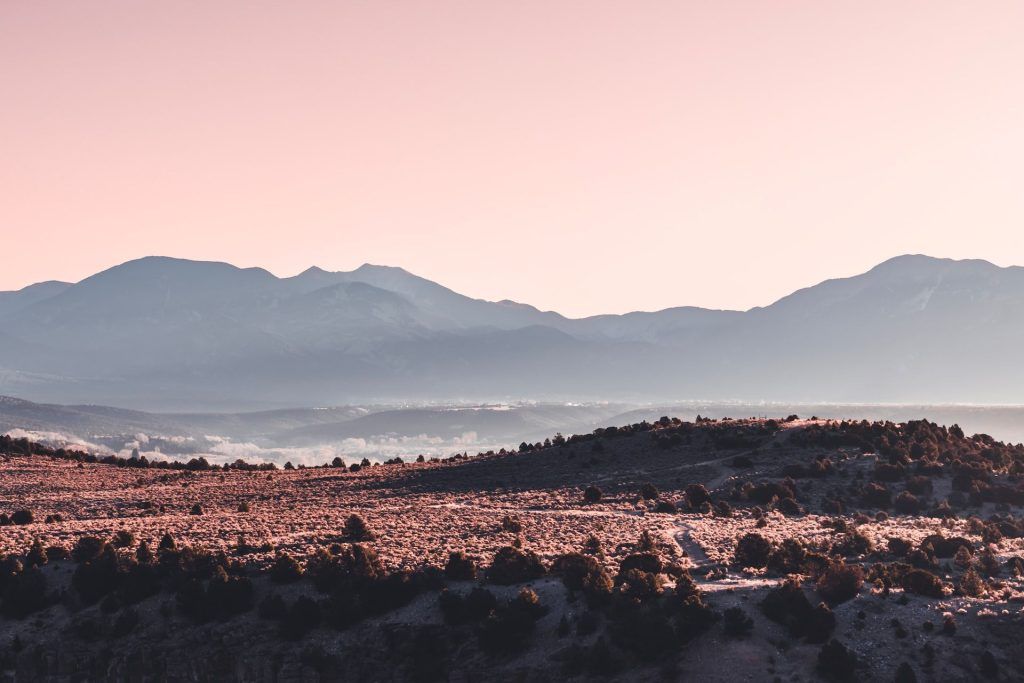 Roadrunner Travelers RV Park
Pricing: $65 (deluxe RV sites); $55 (pull-through sites)
Located in the heart of the Big Bend Region, the Roadrunner Travelers RV Park is just 3.3 miles from the Big Bend NP's west entrance. With a portable power station for camping in your RV, you can make your stay here a memorable one.
Amenities
Apart from offering full hookups (20/30/50 AMP), sewer hookups, and water hookups, this RV park offers free Wi-Fi, a community fire pit, and an off-leash dog park to entice its visitors. Unfortunately, there are no bathroom/shower facilities. So, you have no choice but to be self-contained during your stay.
These are the 6 best RV campgrounds near Big Bend National Park, Texas. Let me know if you agree and suggest your favorite campgrounds in the comments!