Experience the true Canadian outdoors with a getaway in Alberta, from the snow-capped mountains to the teeming wildlife. As an avid traveler, I understand that planning can be overwhelming. That's why I've compiled a list of the 16 best private campgrounds in Alberta to make your trip a little easier. Get ready for your next adventure!
Best Private Campgrounds near Calgary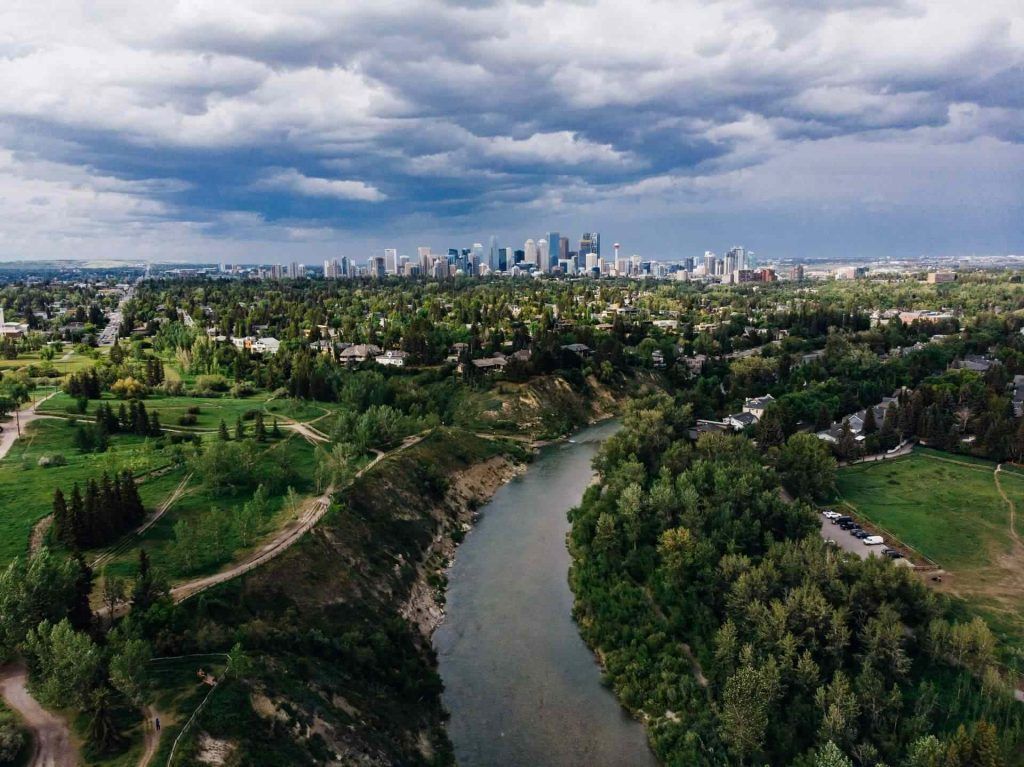 Calaway Park Campground
Dubbed as Western Canada's Largest Outdoor Family Amusement Park, Calaway Park Campground will never disappoint you if you're looking for some serious fun and enjoyment. With 104 tent and RV sites combined with no less than 32 rides, it's easy to see why families flock to this campground.
The campground offers plenty of pricing plans that range from $32 a night all the way to its famed Stay n' Play Package that costs $200.
Bow RiversEdge Campground
Bow RiversEdge Campground is another great pick for the best private campgrounds in Alberta. It's located just minutes from Cochrane's town centre, which means you are always close to all services you might need. But the campground is also right by the Bow River, which is great for anyone who enjoys fishing, biking, running or swimming. You can also explore the Glenmore Ranch Provincial Park which is just 15 minutes east of the campground.
The campground offers full hook-ups, 30-amp and 50-amp power supply, showers, laundry, a playground and wi-fi. The price starts from $50 per night.
Spring Hill RV Park
Enjoy a full RV experience with Spring Hill RV Park. The park comes fully loaded with a convenience store, gas station with diesel and propane, showers, and many more! It's also an excellent choice thanks to its collection of activities such as multiple golf courses, a catch and release trout pond, and a large children's playground.
Their campsites are either equipped with a 30-amp or 50-amp power connection and prices start at $50 a night and $60 a night respectively.
Best Private Campgrounds Near Canmore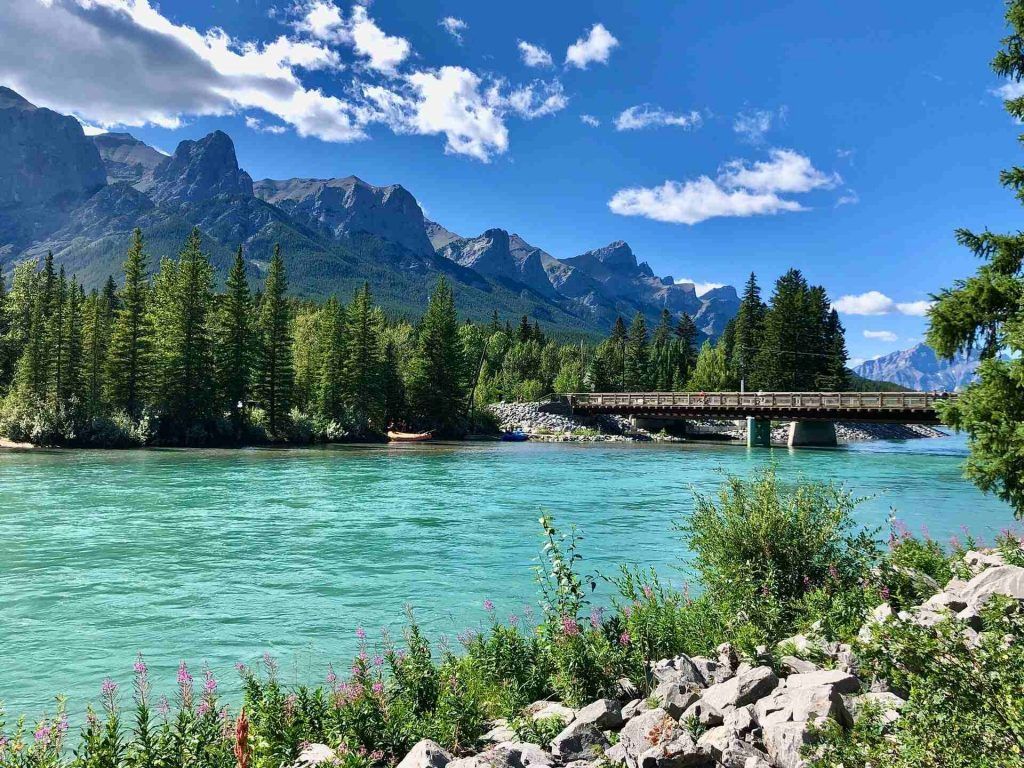 Mount Kidd RV Park
Mount Kidd RV Park is located near Kananaskis Village, right by Kananaskis Trail (Highway 40). Locals know this area is an amazing spot for anyone who loves the great outdoors. This spot allows you to explore some of the best hiking, biking, and backpacking trails in the region, and you're also only 35 minutes away from the magical Kananaskis Lakes, which offer numerous recreational activities.
The amenities at Mount Kidd RV Park differ depending on what site you'll take. Some are fully equipped with power, sewer hookups, and water, while others offer just some of these amenities. All sites are equipped with a picnic table and a fire pit. The park also offers tent camping sites and although these don't have power hook-ups, you can bring a portable power station to hook up all your car camping gadgets. The price starts from $36.15 for an unserviced site and $53.40 for a full-service one.
Sundance Lodges
Sundance Lodges is another superb spot located near Kananaskis Village, right by Highway 40. So you'd also be very close to all the best outdoor recreation opportunities, that Mount Kidd RV Park has to offer. While this is not an RV park per se, they offer 8 unserviced sites for car camping or RVing.
All sites have picnic tables, half-grill firepits and are well-treed. In addition to that, they have a trading post that offers some supplies you might need in the region, as well as electric outlets in the washrooms, free hot showers, coin laundry, a gift shop, and more. There are also a volleyball and badminton area for those who like to spend their time more actively. The prices start from $36 per night.
Spring Creek RV Park
The Spring Creek RV Park is located right in the town of Canmore. It's a perfect base for those who want to be surrounded by the magnificent mountain scenery, while still being close to everything a busy mountain town has to offer. It's right on the outskirts of Banff National Park and offers numerous biking and hiking opportunities nearby.
This campground offers coin-operated showers, dump stations, laundry facilities, and a playground. It also offers 30-amp and 50-amp sites with water and sewer hookups. The price starts from $40 per night.
Best Private Campgrounds near Edmonton
Rainbow Valley Campground
Rainbow Valley Campgrounds allow you to camp without straying too far off the city. It's a good way to escape the hassle and bustle of the city and finally enjoy some peace and quiet. This is a perfect family campground with lots of fun activities to do.
This campground also comes loaded with amenities such as washrooms, showers, laundry facilities, and wood-burning stoves. The prices check in at $37 a night for natural sites and $42 a night for powered sites.
Ol' MacDonald's Resort
If sunbathing and swimming is your thing, then the Ol' MacDonald's Resort won't disappoint you! What's more, you can also go see plenty of farm animals or delight yourselves with a game of golf. It's perfect for a day trip together with friends or a weeklong adventure escapade with your family.
It's a popular destination thanks to its complete facilities that include flush toilets, showers, grocery stores, and tap water, among many others. This campground is completely reservable with plenty of pricing plans with $33 being the cheapest and $60 for a prime real estate spot within the campground.
Ghost Lake Campground
If you want to take in the view of a nice, pristine lake in the morning while sipping coffee then the Ghost Lake Campground is best for you. Thanks to its close proximity to the water's edge this campground is perfect for boating (there's a $5 boat launch fee), fishing, and watersports enthusiasts all over Canada.
You can experience all of this at just $15 a night. Amenities include multiple firepits, toilets, water pumps, and food storage.
Lindbrook Star Gazer Campground
Just 30 minutes off of Edmonton, Alberta, Lindbrook Star Gazer Campground allows you to tap into the rejuvenating powers of nature while keeping close contact with the city life.
In addition to being quiet, calm, and peaceful this camp, the campground has all the facilities you need to keep you comfortable and provide for a fun and memorable experience. We are talking about clean tap water, a heated pool, on-site security, and many more! Visit their site to take a look at their pricing plans.
Best Private Campgrounds near Jasper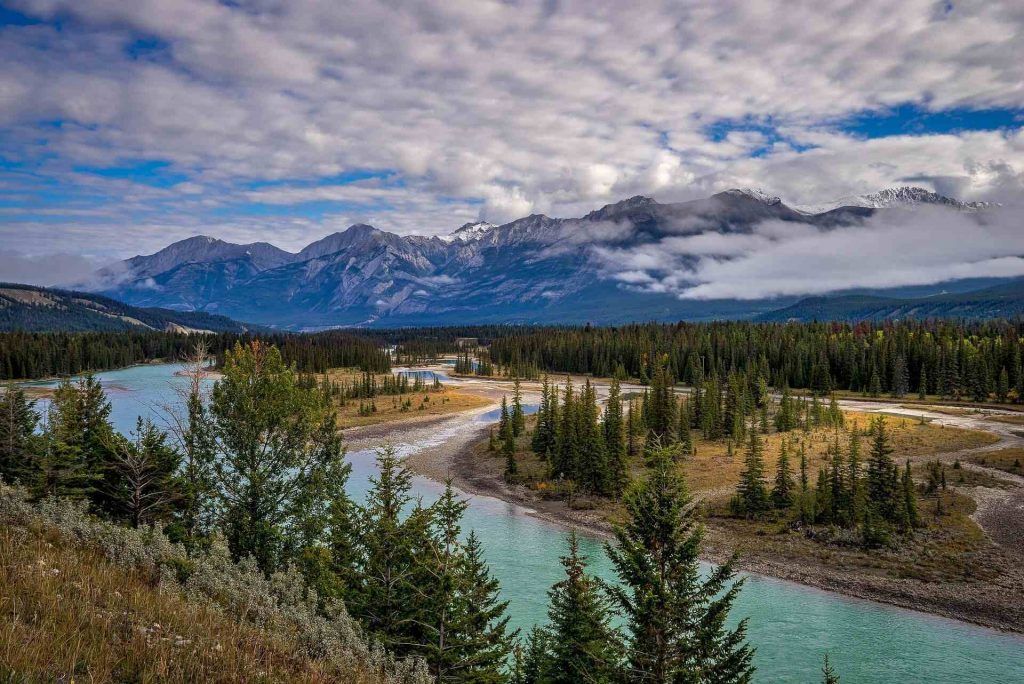 Hinton KOA
For some, going on a camping trip without their dog is such a terrible experience that they'd rather stay home instead to be with their pet. Hinton KOA understands and thus entices everyone to bring their dog along and have fun in their dog park!
Aside from their spectacularly planned activities, the site also offers Wi-Fi, a camping kitchen, and Cable TV for their guests. Jasper National Park is only 15-minutes away but it's as if you don't even need to go all the way because what's inside Hinton KOA is more than enough!
Jasper Gates Resort and RV
Are you a certified tree lover? Jasper Gates with its wide, spacious treed sites is perfect for anyone just like you. 17 acres of lush Canadian landscape just nestled at the foot of the Folding Mountain of the Rocky Mountains, this campground will surely get your nature-loving self on cloud nine.
Fully outfitted with amenities and facilities, you can choose to stay in their Cabins or Motel or just cherish your time in one of their 100 RV and campsite stalls with 40 fully serviced pull-through sites.
Cougar Creeks Cabin & RV
All outdoor lovers will surely enjoy the Cougar Creeks Cabin & RV thanks to the wide array of activities that you can do on their 18 acres of crown land. One can easily rest and enjoy nature's abundance and thriving wildlife or opt to participate in activities such as fishing, hiking, dirt biking, and many others.
And of course, if you want to keep your catch fresh and your liquids call, make sure to bring a powered cooler with you. This campground features Rental Units, RV sites, and Tent Sites with plenty of secluded sites dedicated for gatherings and such.
*The Wild Guides is reader-supported. When you buy through links on my site, I may earn an affiliate commission at no extra cost to you. Learn more*
Best Private Campgrounds near Lethbridge
Lee Creek Campground
If you're looking for a perfect setting for a large gathering with your family and friends, then you'll never go wrong with Lee Cree Campground. The adults can do their thing at the Reunion Centre is a viable venue that is fully equipped with a stage, kitchen, fridge, freezer, washrooms, sinks, and an outdoor grill while the kids can frolic on the playground nearby.
Aside from that, camping on site is nothing to sneer at either. Starting at only $24 a night, campers can freely access showers, Wi-Fi, laundry, and clean restrooms. Seriously, what more could you ask for?
Elbas Farms RV Park
Want to take some stunning Instagrammable photos a la wildlife photographer? Then this is the way to go! Elbas Farms RV Park is a quaint and placid place nestled on the outskirts of Lethbridge. Its close proximity to Lethbridge's hoodoos and the city's gargantuan Lethbridge High Level Bridge makes hiking around the area a worthwhile experience.
The site offers 16 fully-serviced RV sites and 4 fully furnished cottages. Everyone can bring their pets along and there are lots of fun activities that can be done at the farm's playground and biking trails. The price starts at $49 for an overnight stay.
River's Edge RV Park and Campground
If you're up for a drive, River's Edge RV Park and Campground is a great place to spend a night or two. The place is fairly spacious with pull-thru options and river views. Tenting, however, is currently unavailable. But we assure you camping with RVs doesn't make the experience any lesser.
Sites start at $35 a night and are equipped with either 15 or 30-AMP power, tap water, fire pit, and picnic table. Firewood and ice are readily available for purchase on-site so won't be in need during your stay.
Conclusion
With too many destinations around, it is as if Alberta and "Camping" are synonymous with each other. Camping is supposed to be a fun and exciting activity. However, you still need to follow the rules and familiarize yourself with the right practices in order to make it happen.
So, do you agree that these are the best private campgrounds in Alberta, or do you have other suggestions for me? If you do, please feel free to share it in the comment section below.
Planning a camping trip? Here are some articles that you may find useful: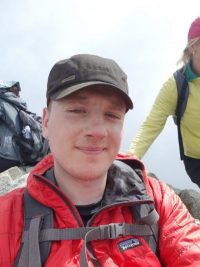 Mins Lukas Savela is a travel writer whose main focus is adventure travel. His passion for wildlife and nature has carried him to many countries in the world. He loves hiking the best trails on earth and sharing his experiences through writing. He hopes his experiences will help more people to start their own adventures and appreciate the world surrounding them a little bit more.
Mins Lukas Savela (also known as Lukas Saville) has written numerous articles that have been published on websites like Wandrly magazine, Go Nomad, Osprey.com, RAD Season, Wilderness Society, The Los Angeles Beat, California.com, Nature Conservancy, and many others.