Some of the best camping in Minnesota can be found in many areas of this beautifully scenic state and especially in the central northern regions where the famed land of lakes is located. Camping in Minnesota offers some of the best wilderness nature views on this continent. Read on to learn about our 10 best camping destinations in Minnesota picks.
1. Superior Hiking Trail Camping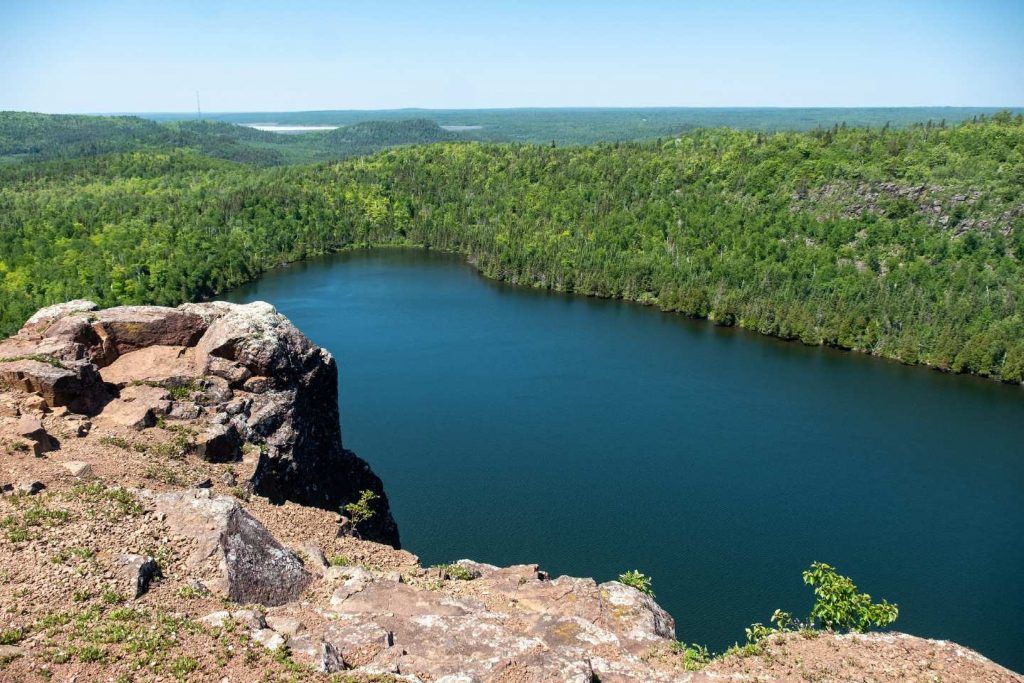 The Superior Hiking Trail is ideal for backpacking, hiking and running. This beautiful stretch of land is situated along the North Shore of gorgeous Lake Superior, and the premier pathway length is a whopping 310 miles.
Most of the winding trail follows along with the rocky ridges spotted high above Lake Superior meandering through fragrant forests of pine, cedar, aspen, birch and fir. Along the way are melodic babbling brooks, the rustic beauty of the Sawtooth Mountains and crystal-clear waterfalls.
There are 93 rustic or primitive-style camping spots dotted along the trail, and campers must camp in a designated camping area. These sites are first-come-first-served, and the campsites include toilets and shared fire-pits. Campers need to bring along water purifying agents as the only water must be taken from the surrounding streams and lake waters.
Campers may also camp at one of the seven state parks that are located on the North Shore edge of Lake Superior. There are five rustic cabins inside Jay Cooke State Park giving campers plenty of camp-style options.
2. Cass Lake Camping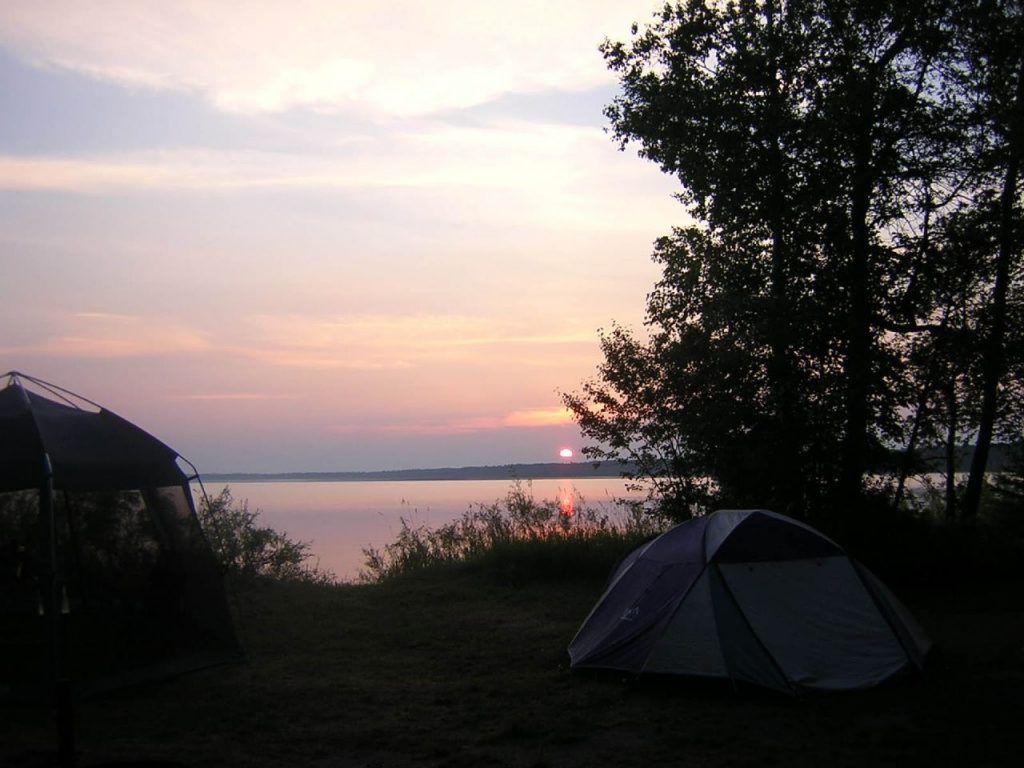 Lots of campers fall in love with Cass Lake located approximately 4 1/2 hours north from the Twin Cities situated in Central Minnesota. This scenic locale is home to the Leech Lake Band of Ojibwe and Chippewa National Forest. The greater Cass Lake region includes 5 of Minnesota's largest lakes.
Cass Lake offers plenty of suitable campsites, RV parks and other lodging options. Campers can enjoy fabulous scenic views and lots of water activities like kayaking, canoeing, fishing, boating, swimming and more. In the cold winter season, campers can enjoy ice-fishing, snow mobile riding and cross-country skiing.
The local Native American tribe here at Cass Lake hosts many colorful and historic Pow-Wow celebrations complete with authentic tribal dress and ethnic foods. There are also 3 large casinos here that offer lots of fun and foods of every description.
The camping and lodging sites scattered throughout the large acreage making up Cass Lake country include a paved trail ideal for bike riding, horseback riding opportunities and several resort-style accommodations. There is something here for everyone to enjoy.
3. Camping in Afton State Park
Located along the St. Croix River in Washington County, Minnesota, Afton State Park is a popular camping spot for more experienced campers used to rustic and primitive style camping. The beauty of this spectacular area is well worth the mile or more walk from your car to the actual campgrounds.
This land of trails includes 4 paved miles of bike trails, 5 miles of horse trails and 20 scenic hiking trails that take hikers to some of the best viewing sites to see pristine rugged nature from well-spaced visitor overlook vantage points.
Available camping sites include 24 gorgeous campsites, 4 terrific camper cabins complete with electricity for less primitive experienced campers and 1 canoe-in site. There are lots of guided hiking trails nearby, and about 1 mile of the trail is kept shoveled during the snowy season for winter camping enthusiasts. Water and toilets are kept open even in winter for added camper convenience.
4. Camping in Jay Cooke State Park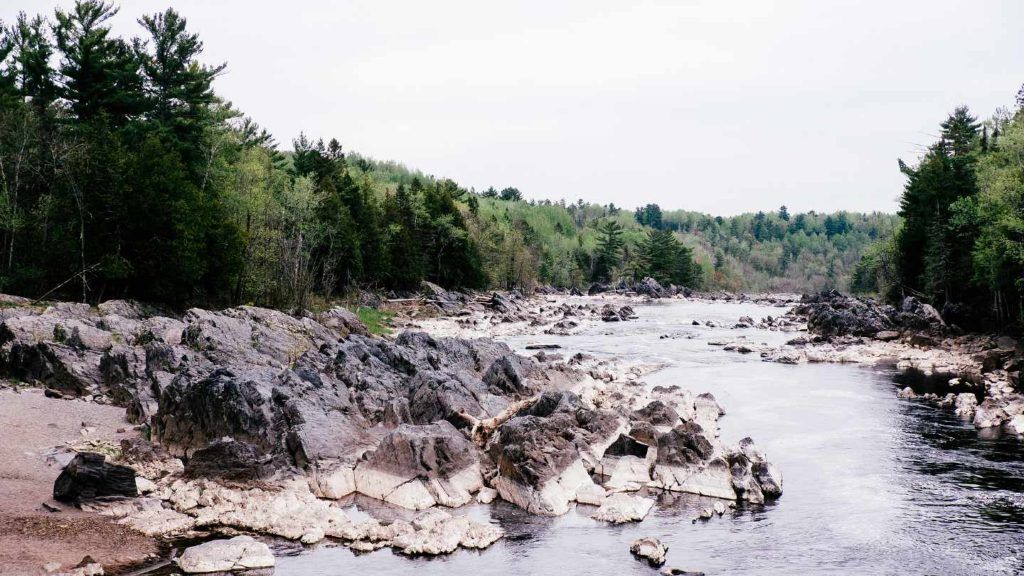 Located 10 miles south of Duluth, Jay Cooke State Park is in the top 10 camping spot favorites in Minnesota. It borders and looks over the lower regions along the St. Louis River. The western side of this vast park includes a rocky-gorge region that stretches 13 miles wide. This scenic wonder kept many from entering the far side of Minnesota in days when roadways were nonexistent.
One of this park's most notable fixtures is the tall suspension bridge that sways and swings above the majestic might of the St. Louis River. The beautiful region offers splendid colorful wildflowers in the warmer spring months, and fall is gorgeous here with a plethora of colors as the leaves turn shades come October through November.
A whooping 32 miles are set aside in winter as cross-country ski trails, and 10 more trail miles are dedicated to snowshoe and rugged hiking trails that are ideal for spotting rare birds and all the lovely flora of this vast region. In addition, there are 12 miles used for snowmobile trails. After all the fun and adventures of the day, take some time to warm up at the warming center that contains a working fireplace.
Campers can drive-in, bring their RVs or opt to walk-in camp at several fantastic camping destinations. There are just under 60 camping sites located at Big Sandy Lake alone. Some have all the camping amenities and others are more rustic. Campers can also find standard cabin type rooms and lodging as well making this park a must-try family vacation.
5. Camping in Lake Maria State Park
The shores of beautiful Lake Maria offer a more remote locale that's both rugged and spectacular. There are camping sites in this more primitive region with most being walk-in campsites only. The walk from the car parking area is about a half of a mile. Plan to bring along a tent when camping at this gorgeous destination that is better suited for campers looking to get away from the noise and crowds of more populated campsites.
For campers not so much into primitive camping, there are a few cabins for rent in Lake Maria State Park. This park is home to the revered Blandings turtle still a state mandated endangered species. They are easy to spot by their bright yellow shell markings.
The fall months are terrific times to visit this state park and horseback riders, backpackers and hikers will find plenty of trails and attractions to see and experience. In the winter, there is a sledding hill, a local ice-skating rink and 16 adventurous miles of cross-country skiing trails. New log cabins are perched near ponds making this spot another good family-friendly camping destination.
6. Camping in Temperance River State Park
There are two fantastic campsites situated in Temperance River State Park, and these are known as the Lower Campgrounds and the Upper Campgrounds. There are 60 single-family-perfect campsites with 18 of these featuring electrical hookups. Campers can use tents, pull-along campers and RVs up to 60 feet long in these camping spots.
Each personal family campsite comes with a fire-ring with grate and a picnic table. Visitors can walk to a nearby footbridge for stunning views of the beautiful Temperance River lagoon regions. This is located on Highway 61 for reference. The Upper Campground boasts hidden waterfalls that are lovely to see. This is close enough to the campsite for an easy walk.
Many campers come each year to this park, and a must-see visitor favorite is the cobblestone shoreline of Lake Superior located where the river cut through the massive old rocks that were here for billions of years. This spot is considered the only river here that does not have the typical sandbar that most rivers in the area do.
7. Camping in Cross Lake Recreation Area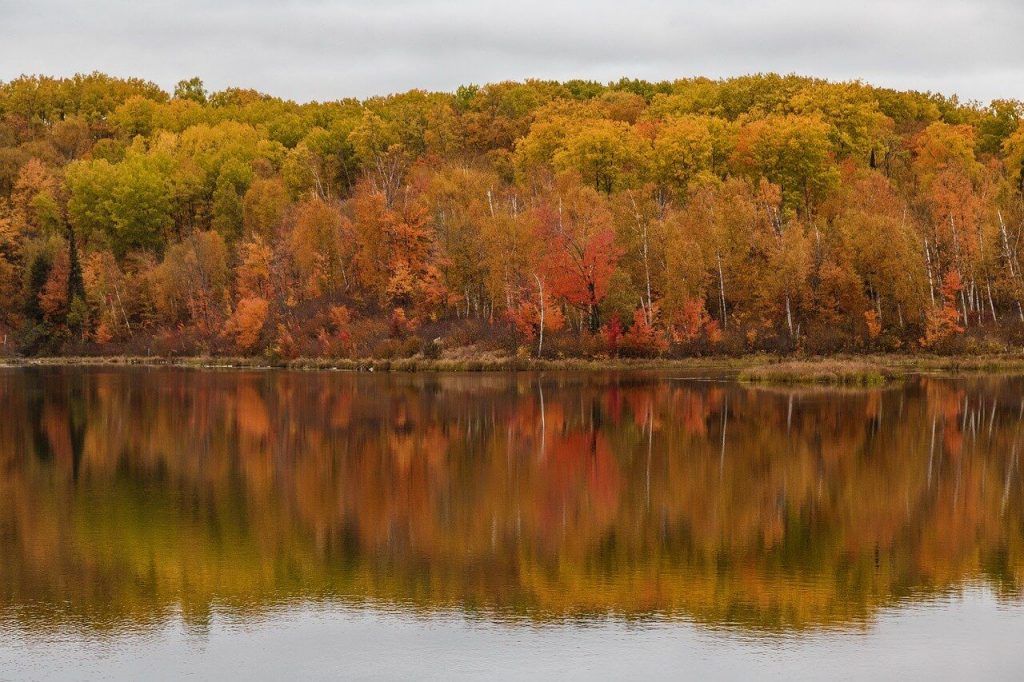 Located in the popular recreation and camping regions near Central Minnesota, the Cross Lake Recreation Area is one phenomenal destination to discover. The campgrounds are beautiful and popular with campers from all over. The sunrises and sunsets here along the lakes and rivers are truly spectacular to witness up close.
There are well-maintained swimming beaches and campsites here at the Cross Lake Recreation Area. Campers will find plenty of outdoor activities to do and sights to see nearby. Located near the mouth of the mighty Mississippi River, this place gives campers access to 13 natural lakes in the region.
Altogether, there are 118 miles of natural scenic shoreline to experience. The swimming, fishing, boating and more attract families and adventurous outdoor enthusiasts of every personality and age group.
8. Camping in Bear Head Lake State Park
Just a few miles east of Tower, Minnesota lies a magnificent medium size lake known as Bear Head Lake which is in the larger Bear Head Lake State Park. This land is protected by the Minnesota Department of Natural Resources and partners as one of the Sentinel Lakes Project. As a result, the visibility and clarity of the waters here is great. Clarity of the water averages about 2 to 3 meters in the summertime making this an ideal place to swim, dive and enjoy all sorts of water activities.
The extensive shoreline of this park lake can be explored up close in a canoe for miles. There are many types of wildlife that make their home here that includes black bears, moose, nesting eagles and wolves. Many lake birds also live in this rugged wilderness region like loons and other larger fresh-water birds. This whole area is considered some of the best and most pristine fishing spots in these parts.
This impressive park covers 4,400 acres has a variety of camping options that range from tent camping to comfortable camper cabins situated conveniently on the dock area. Bunk beds, picnic table, electricity and a screened porch make for cozy family camping quarters and are even heated during cold weather. There are other rentable cabins and small guest houses that include up to 3 bedrooms and a full-service kitchen.
9. Grand Portage National Monument Camping
Located far to the northern shore of the cold Lake Superior waters, the Grand Portage National Monument remains a United States' preserved national monument that marks the important fur trade center that became crucial to the heritage of Anishinaabe Ojibwe Native Americans living in the region.
The monument is located inside the Grand Portage Indian Reservation, and the fur trade center was one of four main trading routes considered important to the British and then other countries.
A free permit to camp must be obtained in advance of your camping trip. This fur trade route was noted by the Northwest Company back in the late 1790s. The available campsites are limited to 9 people or less. There are also limits on where backpackers are allowed to be on this historic and still important portion of the famed Grand Portage Trail.
10. Eagle Cliff Campground
Located just a scant 3 miles east of Lanesboro, MN lies the family-oriented Eagle Cliff Campground and Lodging. It's no surprise to find this site to be among the best camping in Minnesota that doesn't cost a fortune. Choose from beautiful riverfront tent campsites or opt for a stay in one of the five available air-conditioned motel rooms instead. Some tent campsites have electricity included and others have both water and electricity or full hookups.
Eagle Cliff has a nice selection of rental canoes, kayaks and water tubes all great choices for a fun family day on the water. Bike rentals are also a good option, and there are plenty of trails for hiking and biking that'll wear even the most energetic of kids out by bedtime.
Eagle Cliff Campgrounds are located nearby the Lanesboro Historical Museum and popular restaurants that serve delicious hearty fare. There are spots for RV campers as well, and campers have access to private canoe launch sites and picnic areas with clean restrooms. Ongoing family geared activities keep everyone entertained during their stay in this scenic camping ground.
To sum up
Some of the best camping destinations in Minnesota are awaiting your arrival. Plan to visit and explore one or more of these pristine forested Minnesota campgrounds sometime soon. Explore the magnificent wilderness areas and clear untouched lakes. Hike the meandering trails, go bike riding or launch a rented canoe or kayak to see the land from the water. Chose your preferred camping style and reserve your idyllic camping spot today.
Find more camping guides: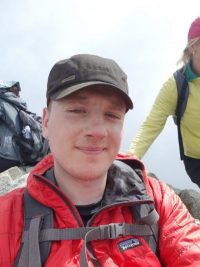 Mins Lukas Savela is a travel writer whose main focus is adventure travel. His passion for wildlife and nature has carried him to many countries in the world. He loves hiking the best trails on earth and sharing his experiences through writing. He hopes his experiences will help more people to start their own adventures and appreciate the world surrounding them a little bit more.
Mins Lukas Savela (also known as Lukas Saville) has written numerous articles that have been published on websites like Wandrly magazine, Go Nomad, Osprey.com, RAD Season, Wilderness Society, The Los Angeles Beat, California.com, Nature Conservancy, and many others.