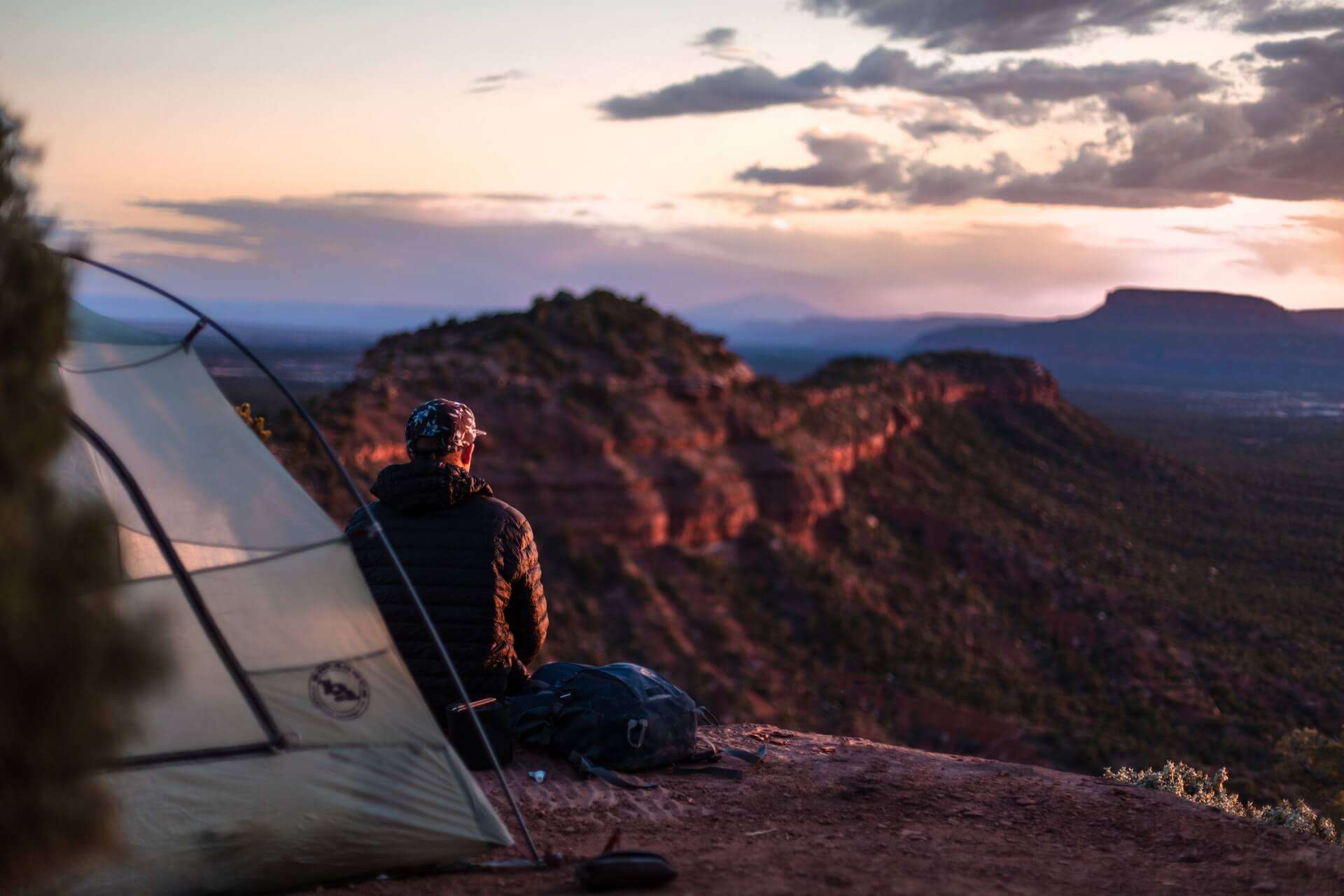 A camping pillow may not be the first thing on your list when packing for a camping or hiking trip. But you might find yourself sleeping on a heap of dirty clothes or even your backpack if you don't consider this essential item. A camping pillow should be one of the first things you pack if want to have a peaceful sleep after a long hike!
We explore the top camping pillows that are soft but firm, lightweight, durable and easy to carry.
*Disclosure: I only recommend products that I would use myself. This post may contain affiliate links that may earn me a small commission at no additional cost to you. Read the full advertising policy here.*
The Five Best Camping Pillows
1. Nemo Equipment Fillo Pillow
One of the most popular camping pillows is the Nemo Fillo Pillow. It is incredibly durable and does a great job of giving your back, neck and shoulders the support it needs after a tiring hike.
This pillow is a great option if you are a side sleeper, as it provides adjustability for your preferred height and firmness. It also offers plenty of surface area to keep your neck supported when you move around during the night.
Nemo Fillo is designed with soft suede and jersey pillowcase options and you can easily wash it in your washing machine. This pillow weighs only nine ounces, and you can easily fold it to the size of a water bottle for convenient storing.
Price: $39.95
Pros: Comfortable and soft, and comes with a removable foam layer
Cons: May be somewhat heavy, slippery and slightly bulky
2. Teton Sports ComfortLite Self Inflating Pillow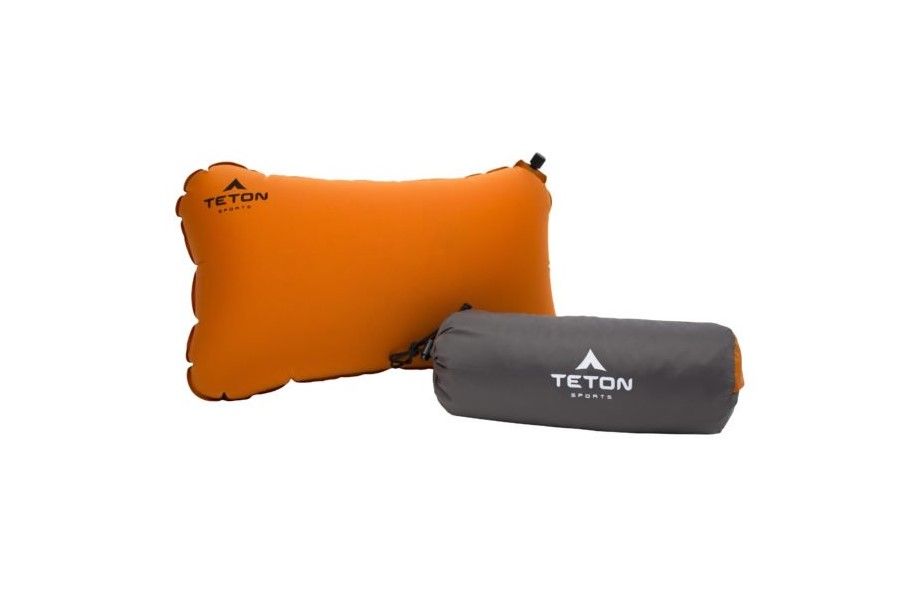 This ultra-soft pillow is perfect for outdoor trips as it is lightweight and easy to carry.
If you move often during the night, this Teton pillow is a great option. The non-slip base keeps the pad planted to the ground no matter how much or how often you turn.
This pillow comes in two versions: A blue organic cotton top and an orange microfibre one. Both versions are soft, comfortable and you can wash it in a washing machine. It has a patented air valve system, and you can inflate it fully in 3 to 5 breaths.
Price: $16.12
Pros: Compact, ultra-light
Cons: The surface is a little hard
3. Therm-A-Rest Compressible Pillow
The Therm-A-Rest compressible pillow is the ideal option if you want to travel light. It's compact and lightweight and comes with a soft polyester pillow slipcover.
The 4-inch neck support offers you the comfort you require after a long day. Its weight is around 7 ounces, and it is available in a variety of sizes.
Price: $24.96
Pros: Relatively inexpensive, soft and warm
Cons: May be a little bulky and less supportive than some
4. Sea to Summit Aeros Premium
This camping pillow is made of polyester and includes an easy-to-carry sack. It weighs just 2.8 ounces and can inflate to five inches of thickness.
The pillow comes with a valve which makes inflating easier and more convenient. Curvy corners also make it a great option for added comfort. There are two sizes available, small and regular, and it comes in two colors, green and blue.
Price: $42.95
Pros: Compact and supportive
Cons: May be too firm for some
5. Therm-A-Rest Air Head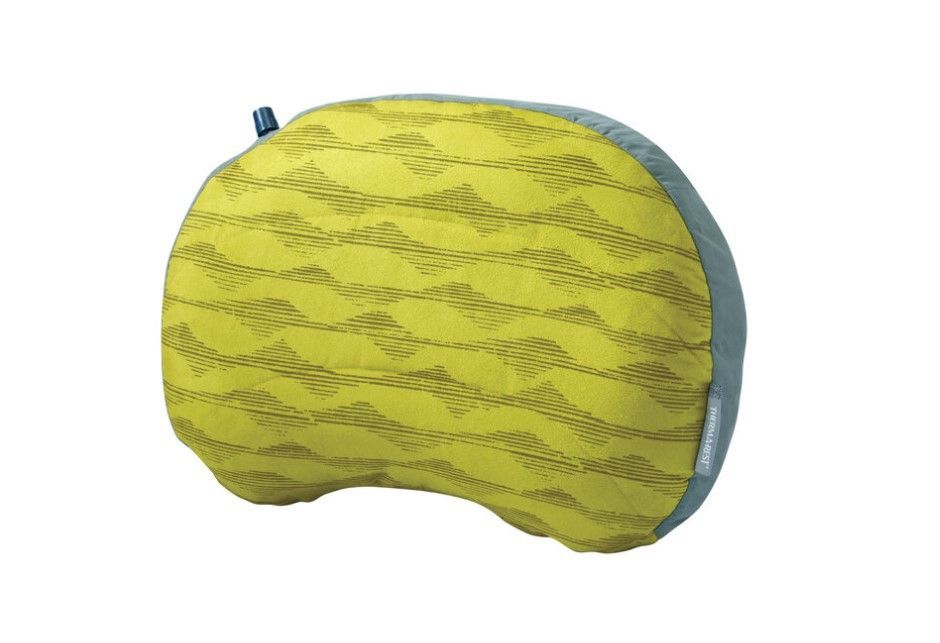 The Therm-A-Rest Air Head camping pillow is by far the most comfortable. It is a soft option that contains a polyester pillowslip cover. It is lightweight and effortless to carry while traveling.
Its air holder is thicker than the others, giving the pillow a soft and warm feel. It is also easy to wash if it gets dirty.
Price: $42.95
Pros: Comfortable, supportive and machine-washable
Cons: Many be a little bulky and heavy for some
When you go camping with a pillow, you also require a durable pillowcase. Let's explore the different options available.
The Best Camping Pillowcases
1. Inspired Equipment Camping Pillowcase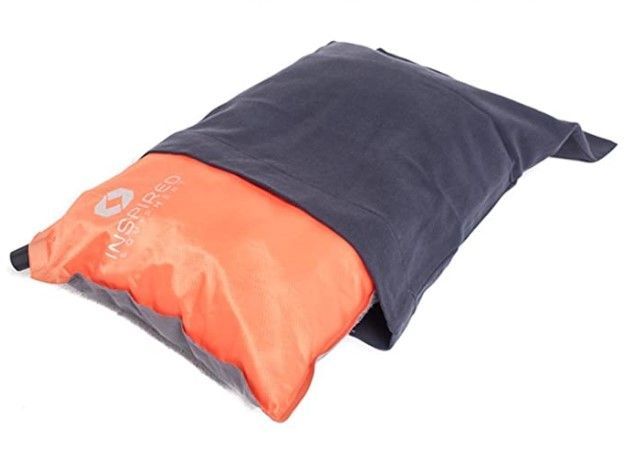 Upgrade your inflatable pillow with this warm fabric, which will help you get the sleep you need when camping outdoors. This pillowcase is made of 100% cotton and can slip over any 12 to a 20-inch pillow. It is lightweight and comes with Velcro tabs, which makes it easier to use. It is practical and is washable.
Price: $9.95
Pros: Lightweight and a great size
Cons: Not that soft
2. AllerEase Protection Zippered Travel Pillow Protector
The AllerEase camping pillow protector is made of 100% polyester microfibre. It is soft and smooth and is made from a breathable fabric that will not trap heat or air. It is hypoallergenic and an excellent option if you struggle with allergies.
Price: $3.36
Pros: Washable and soft
Cons: May come with faulty stitching
3. TETON Sports Camping Pillowcase
The TETON pillow comes with an extra soft pillowcase, which is great for a comfortable rest after a long day. It is made with a soft ply flannel shell and can easily be washed in the washing machine.
Price: $15.45
Pros: Soft, washable and excellent quality
Cons: Small in size
How to Pack Pillows for Camping
If you're planning your next trip and wondering how to pack your pillow, we have the answer.
When traveling, you want to pack light so that you don't get tired on the road or worse, strain your back or shoulders from heavy carrying. For light traveling, an inflatable pillow is the best option. These pillows are compressible and are easy to carry when backpacking. Some of the pillows can even fold up to be as small as the size of a water bottle!
However, if you plan to carry a regular size pillow, you need to find a way to fit it in your backpack without taking up too much space. The best way to do this is to roll the pillow up, starting at the one side. Once this is done, you can tie it up with a string to ensure it won't unfold on your trip. By doing this, you save space and keep your pillow protected against any dirt.
Enjoy a good night's rest on your next adventure
Being out in nature is a wonderful experience. But it can quickly become frustrating if you don't get a good night's rest. The first step in ensuring you sleep well is investing in a durable pillow. It's a camping essential and should be high on your list of things to pack. Remember that when you shop for one, you should ideally choose an option that is lightweight, durable and comfortable.
Find more related articles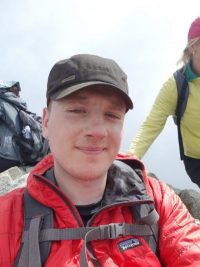 Mins Lukas Savela is a travel writer whose main focus is adventure travel. His passion for wildlife and nature has carried him to many countries in the world. He loves hiking the best trails on earth and sharing his experiences through writing. He hopes his experiences will help more people to start their own adventures and appreciate the world surrounding them a little bit more.
Mins Lukas Savela (also known as Lukas Saville) has written numerous articles that have been published on websites like Wandrly magazine, Go Nomad, Osprey.com, RAD Season, Wilderness Society, The Los Angeles Beat, California.com, Nature Conservancy, and many others.